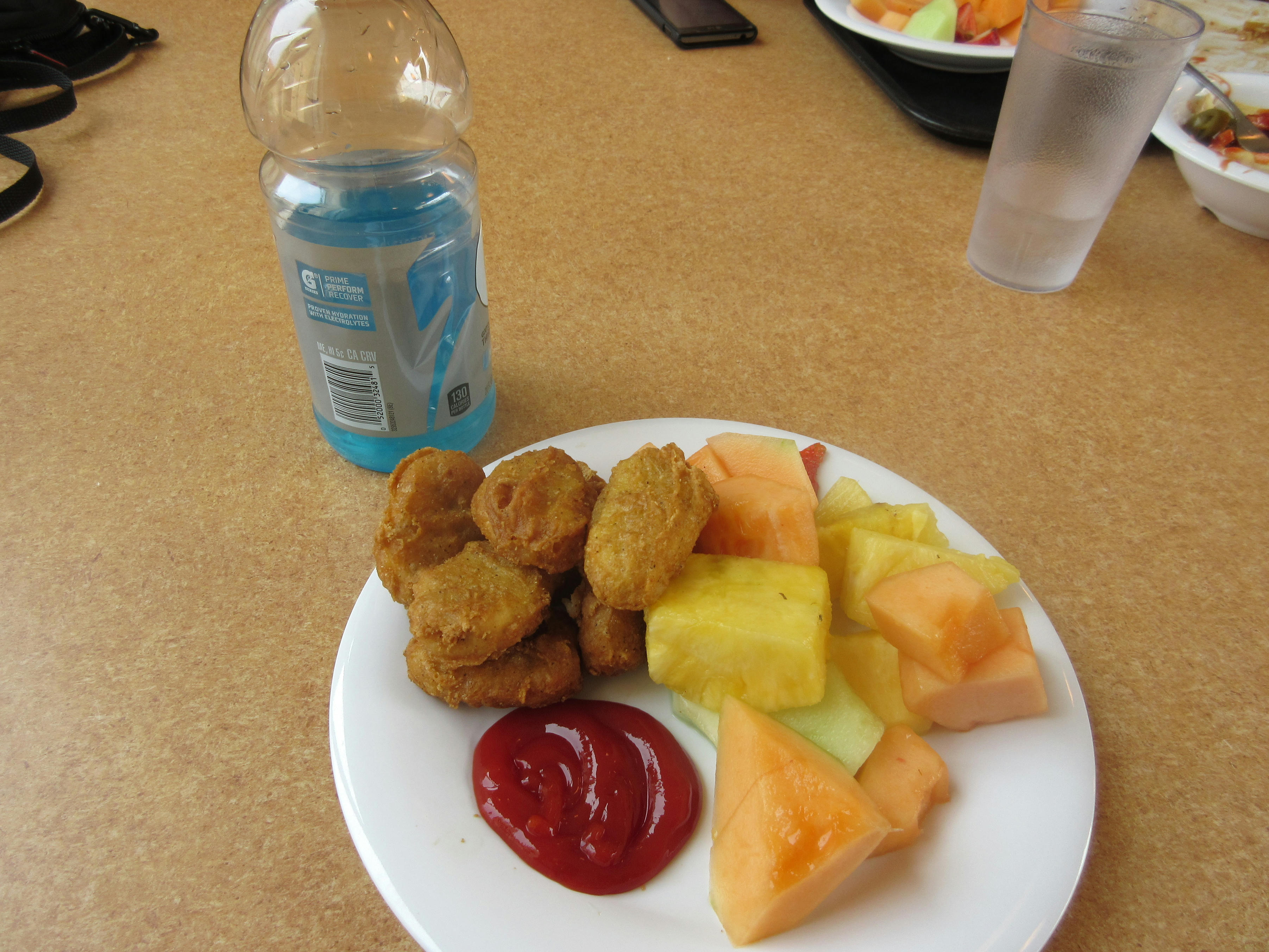 Chicken Nuggets and Fruit
This morning I woke up at 10 AM, got freshened up, and met Jimmy and Alexa at the gym. I tried to sleep until 12 AM because it's the weekend but Jimmy encouraged me to go to the gym to work out. I missed breakfast which was fine because I wasn't that hungry. My work out was to lift some weights and then go to the basketball courts and shoot around. I also did a couple of drills that had to do with defensive slides, free-throws, and shooting drills. After a while Jimmy wanted to play against me in 21. I beat him 21 to 2 which is not bad because at least he scored. Then Jimmy and I left at 12:40 PM to get lunch before the dining hall closed at 1:30 but we still wanted time to eat.

The Movie Theartre
For lunch I had two plates of fruit and chicken nuggets. They were very good and flavorful. After lunch we got ready to go to the city and hang out. We left around 2:30 PM to go to the movies to see The Purge. We got to the movies by taking the bus and walking for about 20 minutes. When we got to the movie theatre we paid for our tickets. After the movies we went to find a place to eat. We ate at a place called Burrito beach which has some nice burritos there. While we were there we saw Jimmy's Vice Principal, Mr. McGee. After dinner we went to go see Alie, who was not far away from where we were. Then we left a while after talking to Alie for about 30 minutes and later caught a cab back to campus at 9:30 PM.
We all decided we wanted to do laundry in the basement. It was nice to clean my things and play Ping-Pong with Jimmy. We checked in to curfew at 11 PM. We couldn't be down in the basement after curfew. When all of our things were done we all met in the west lounge to end the day.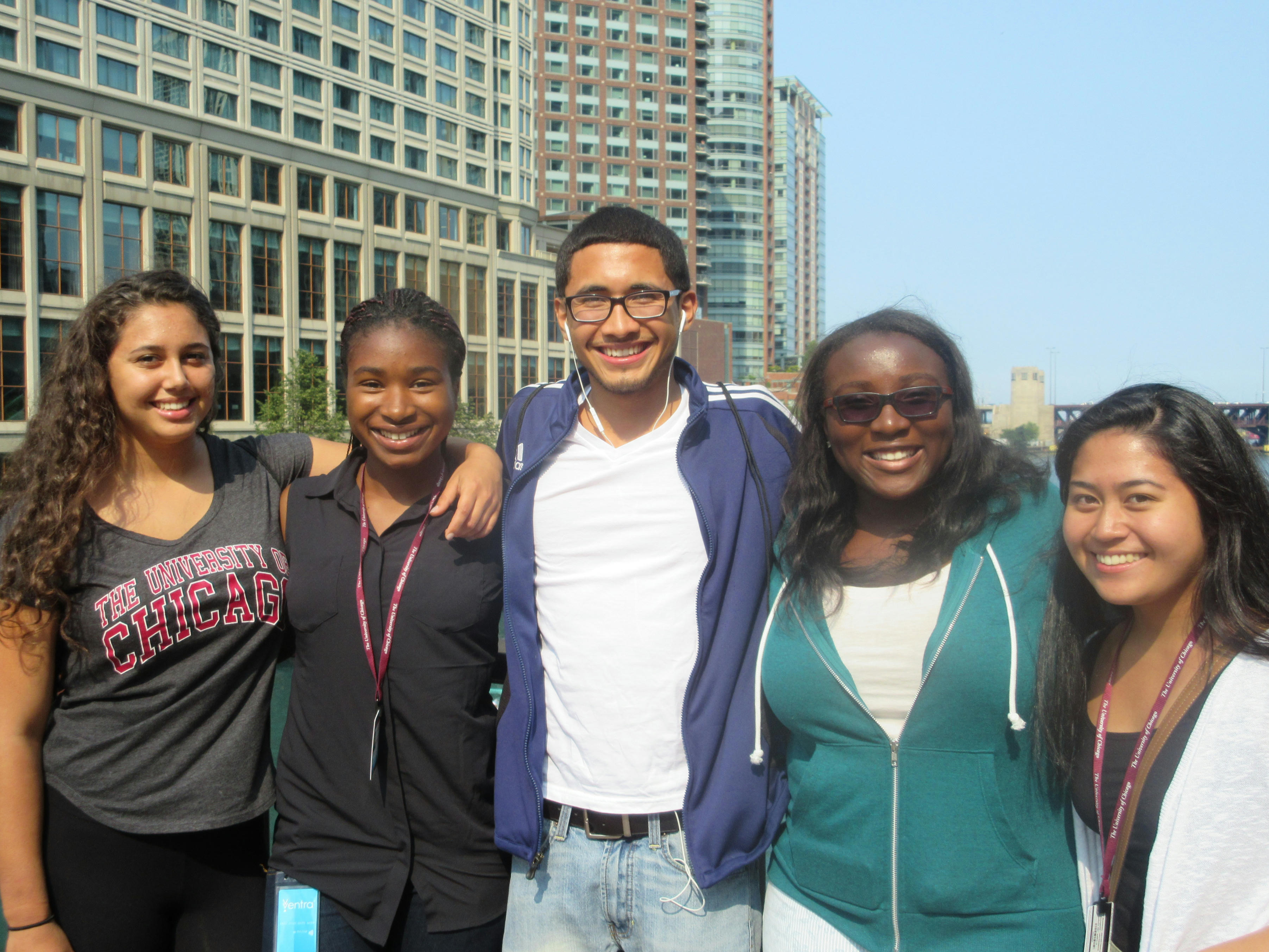 The Cohort in the City