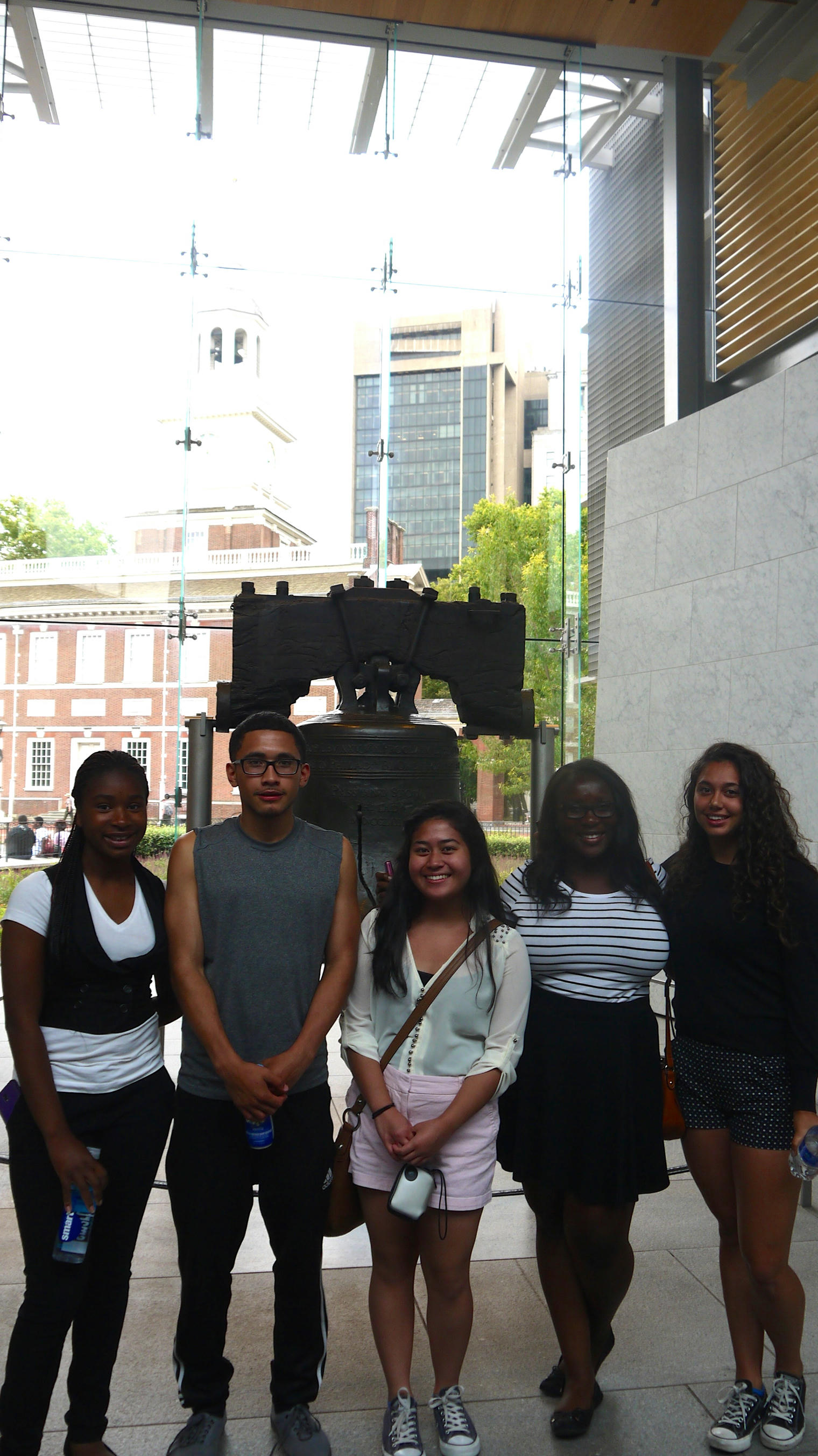 Liberty Bell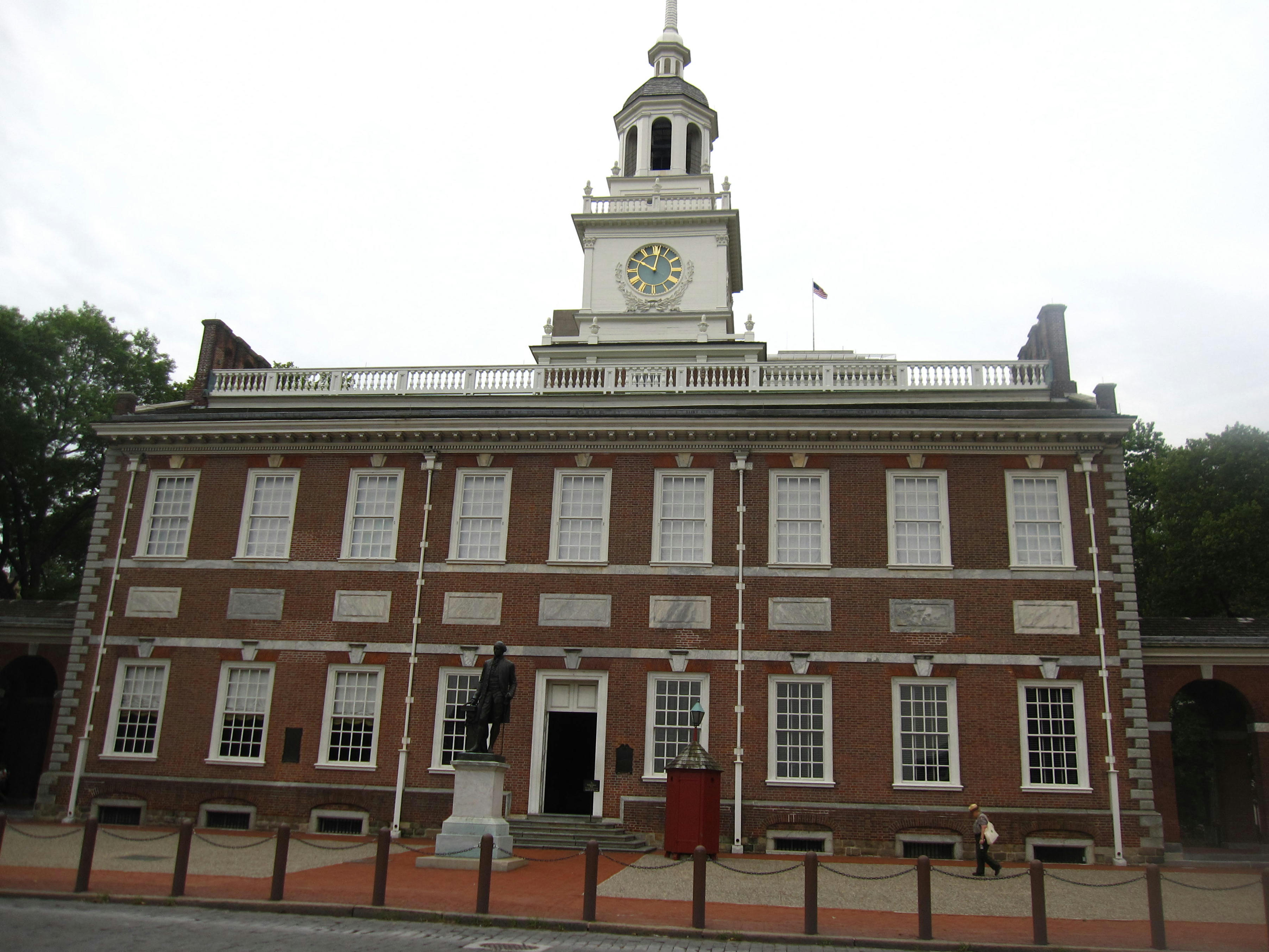 Independence Hall
The trip to Philadelphia was amazing. We got to take a train there and it only took 2 hours to get there which was cool because we all took little naps on the way. Oyin, Alexa, Dani, and I sat in a 4 seated area where we go comfortable enough to go to sleep. After we got to Philadelphia, we caught the cab to Liberty Hall to look at the Liberty Bell before we went on the tour. I learned that the Liberty Bell was a symbol for the American Revolution. We actually took a picture with the Liberty Bell at the end of reading different things about the Liberty Bell. Before we left, I got to watch a video of a former slave in the past named Oney. I learned that she planned to escape and go North, which was the opposite way of the slave owner. She packed her things, left, and the slave owner had people looking for her. While all of that happened she was hidden by friendly people who supported her and the hunters never found her. Now she was free to do anything and so she lived with her husband, had children, her mother and brothers died and she just talking about what she went through while she was a slave. After the Liberty Bell we went to go see the Independence Hall. Unfortunately we didn't get to go inside the Hall because we didn't have enough time because the tour was at 11 AM. But we got to take a jumping picture in front of it as our tradition is to take jumping pictures everywhere we go.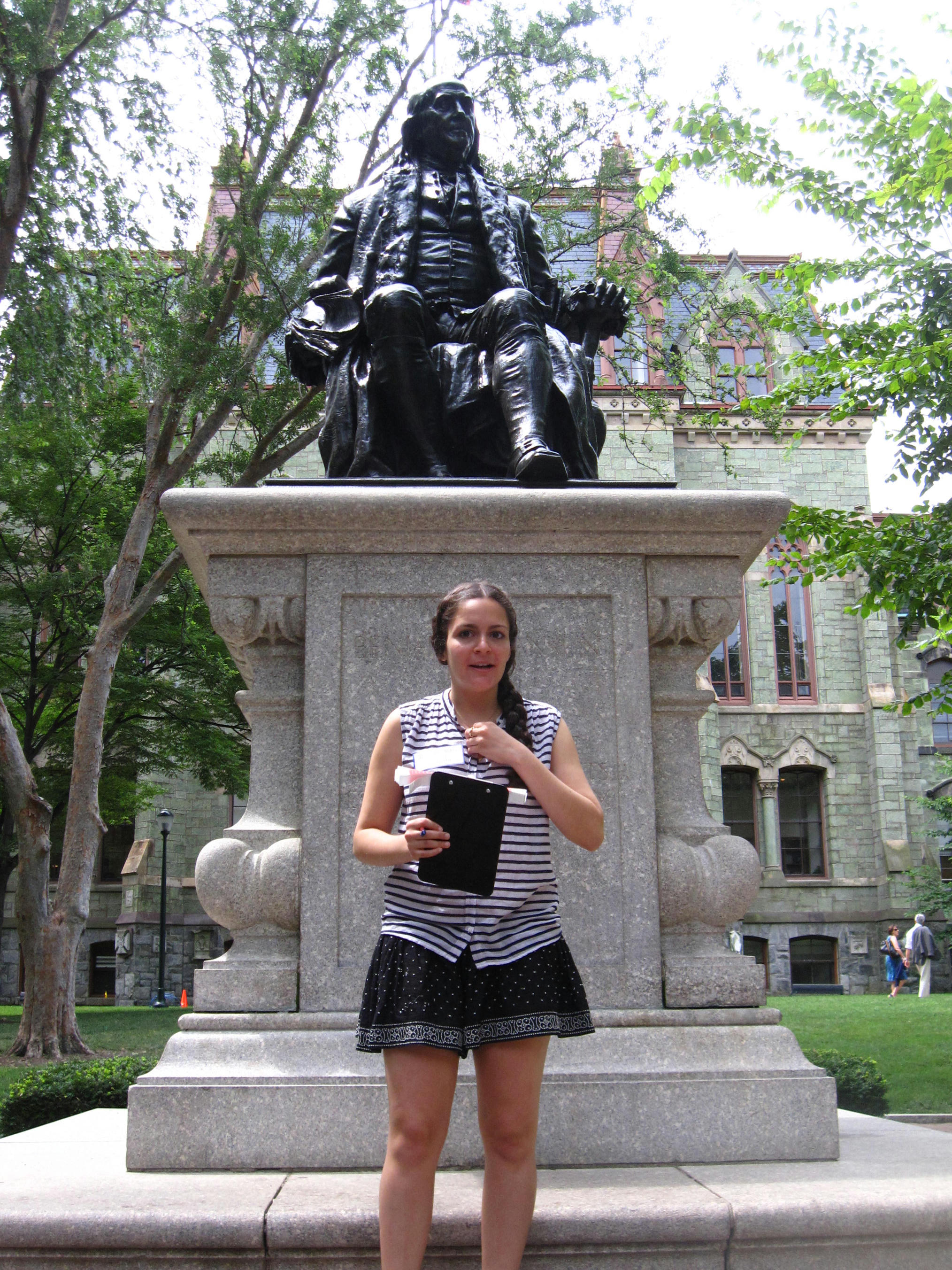 Isabel (Tour Guide)
Benjamin Franklin Statue
When we got to the school we waited to take the tour first. Normally we would take the tour after the info session but this time it was different. We went to College Hall on campus of UPenn to check in for the tour. After check-in we went on the other side of the Hall to split up in groups because there were a lot of people that was going on the tour. Surprisingly there was a lot more people than at the other schools we visited. Our tour guide's name was Isabel Miro, she is from Panama, and is a rising junior at UPenn. She showed us the Franklin Building, the Quad, and more halls. There were 3 hospitals there, Hospital of the University of Pennsylvania, Children's Hospital, and one more. Isabel told us about the engineering building and how the seniors are have to do a project of a design they would build. There was an architecture major who failed on a project similar to what the seniors have to do in engineering because the rooms were confusing and you would get lost. So after he graduated he became very successful, made a lot of money, and came back to give the school money but in order for the school to get the money they had to build his design that he failed on. At the end of the tour Isabel took us to see the statue of Benjamin Franklin. She told us about a sculpture across the way of a broken button and what inspired the sculptor to make it. The sculptor didn't know what to make at first until he noticed that Benjamin was missing a button so what he did was make up a story of what happened to the button. He came up with a story about Benjamin eating to much and his button popped off. I think that's a cool story, don't you?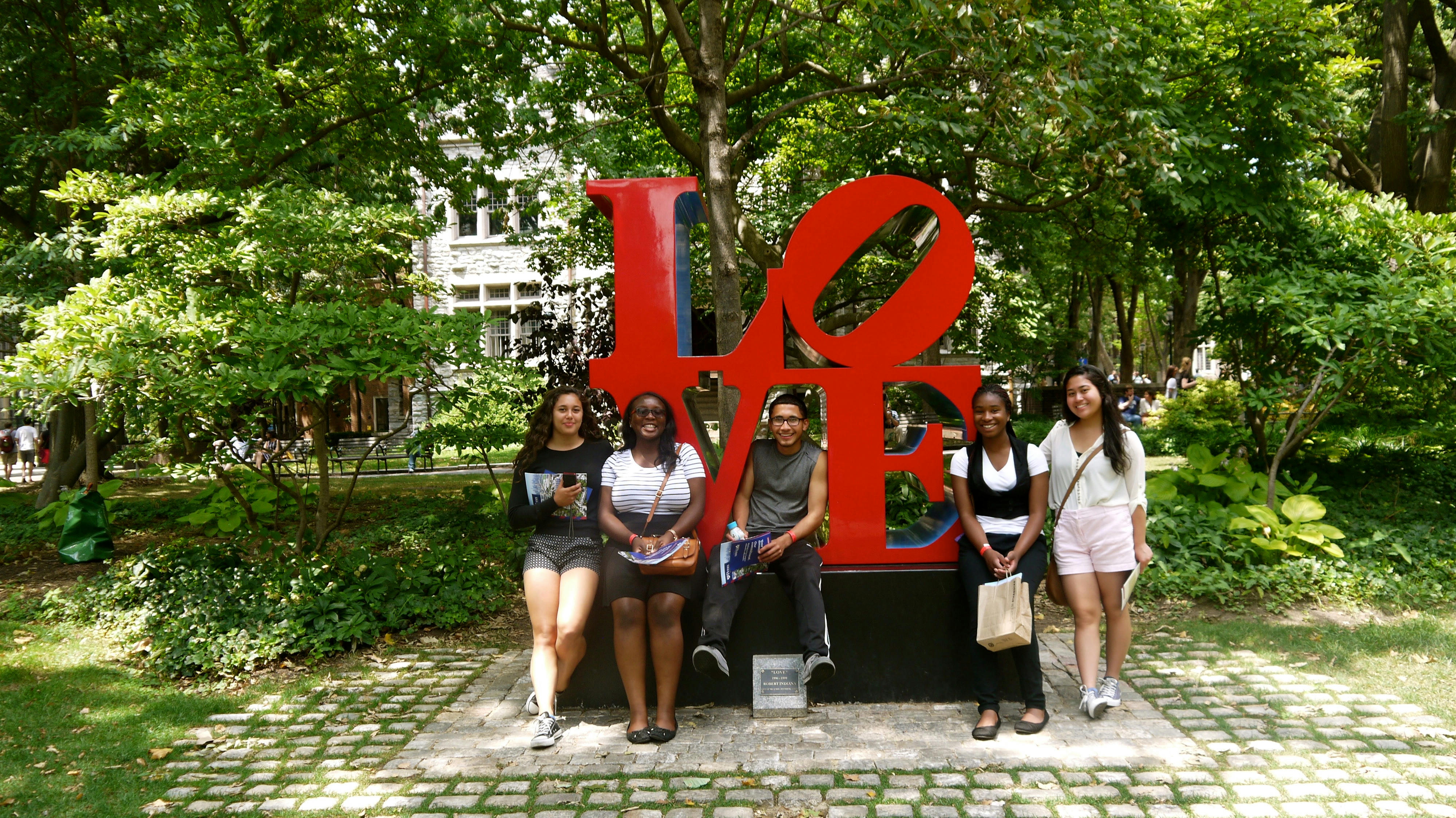 Group Picture After Info Session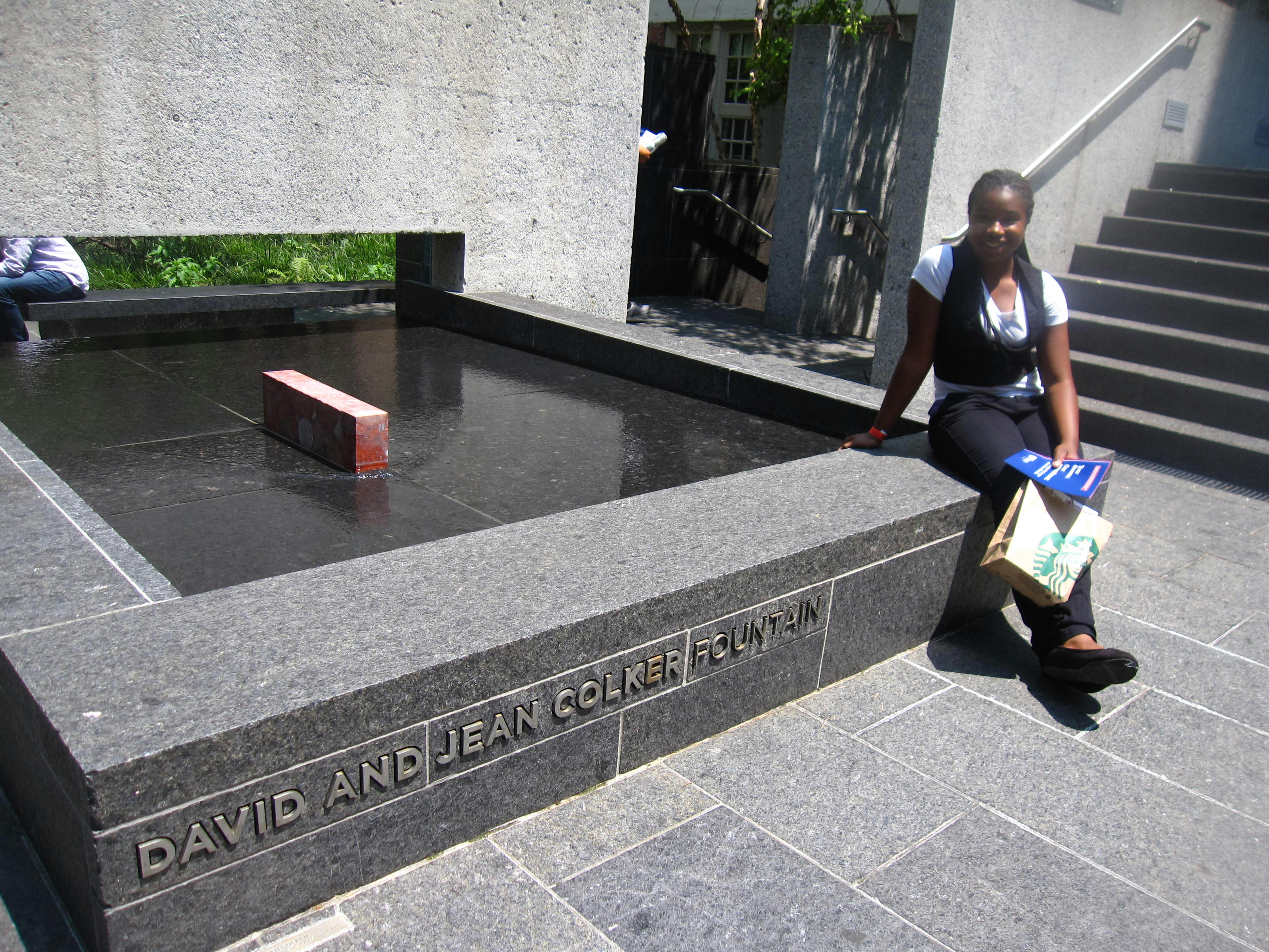 Me at the David & Jean Colker Fountain
After the tour we had to go to the info session. The speaker's name is Jayson and he talked to us about some of the things Isabel told us in the tour of the schools they have there. There are 4 undergraduate schools and 12 graduate schools. In the undergraduate schools there are a lot of majors and minors to choose from and there are a lot of courses. We also learned that there are 15 libraries on campus and we happened to visit one of them before the info session. Jayson let us know about the financial aid and how they make up the remainder of the tuition you can afford. They don't do loans because they don't want the students to graduate and have a debt to pay.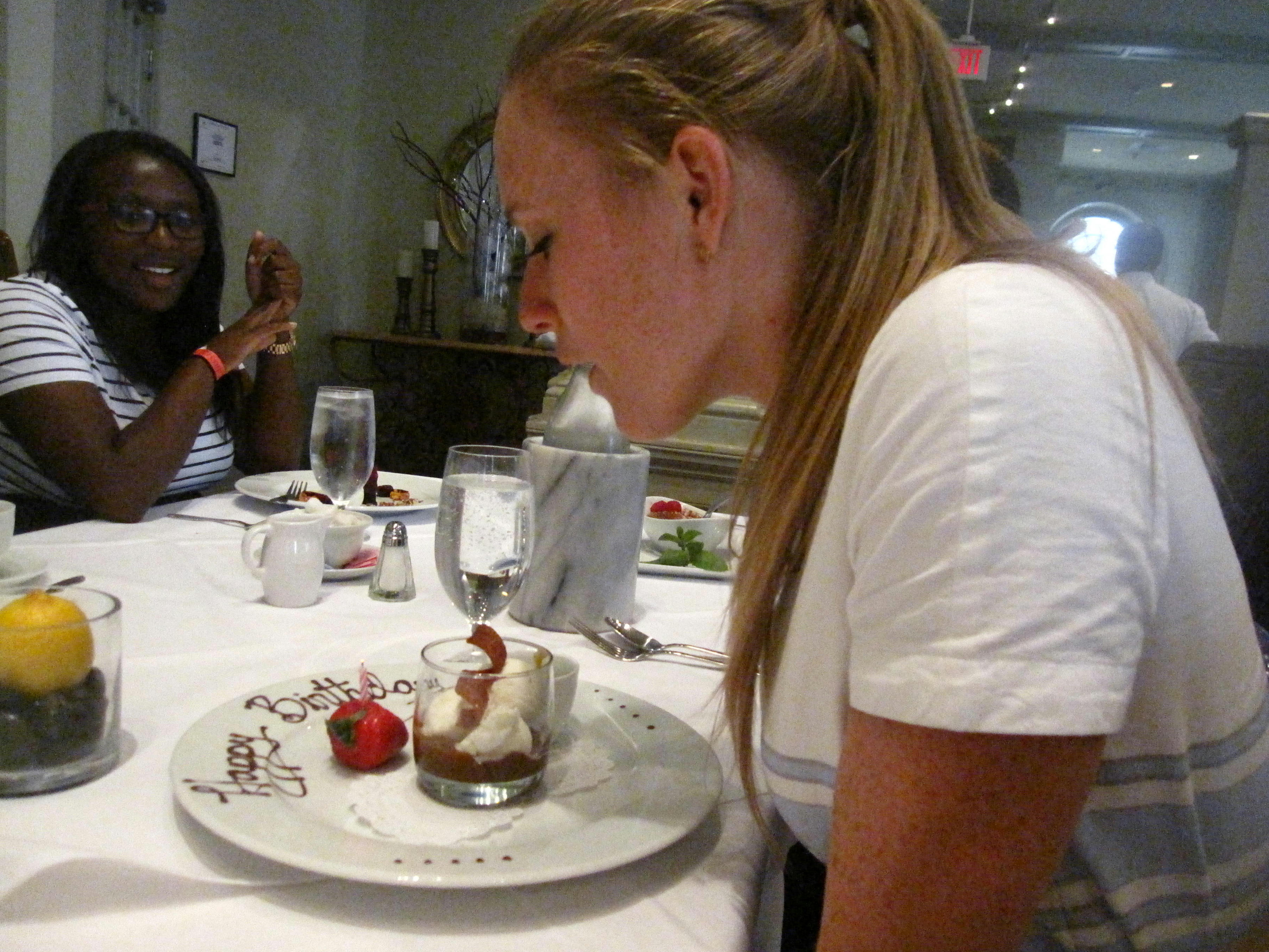 Special Desert for Alie's B-Day
Ending the long day, we had lunch at Davio's restaurant. We met Jonathan, Carroll, Kingston, Alex, and Frank. Jonathan, Carroll, and Kingston are pre-med and Alex and Frank are admissions officers. Then we ordered our food and I got a mixed greens salad and then ate linguini with jumbo shrimp and vegetables. Like Alie's but basic, for desert I had espresso coffee on the side with caramel and chocolate at the bottom and ice cream scoops. I enjoyed talking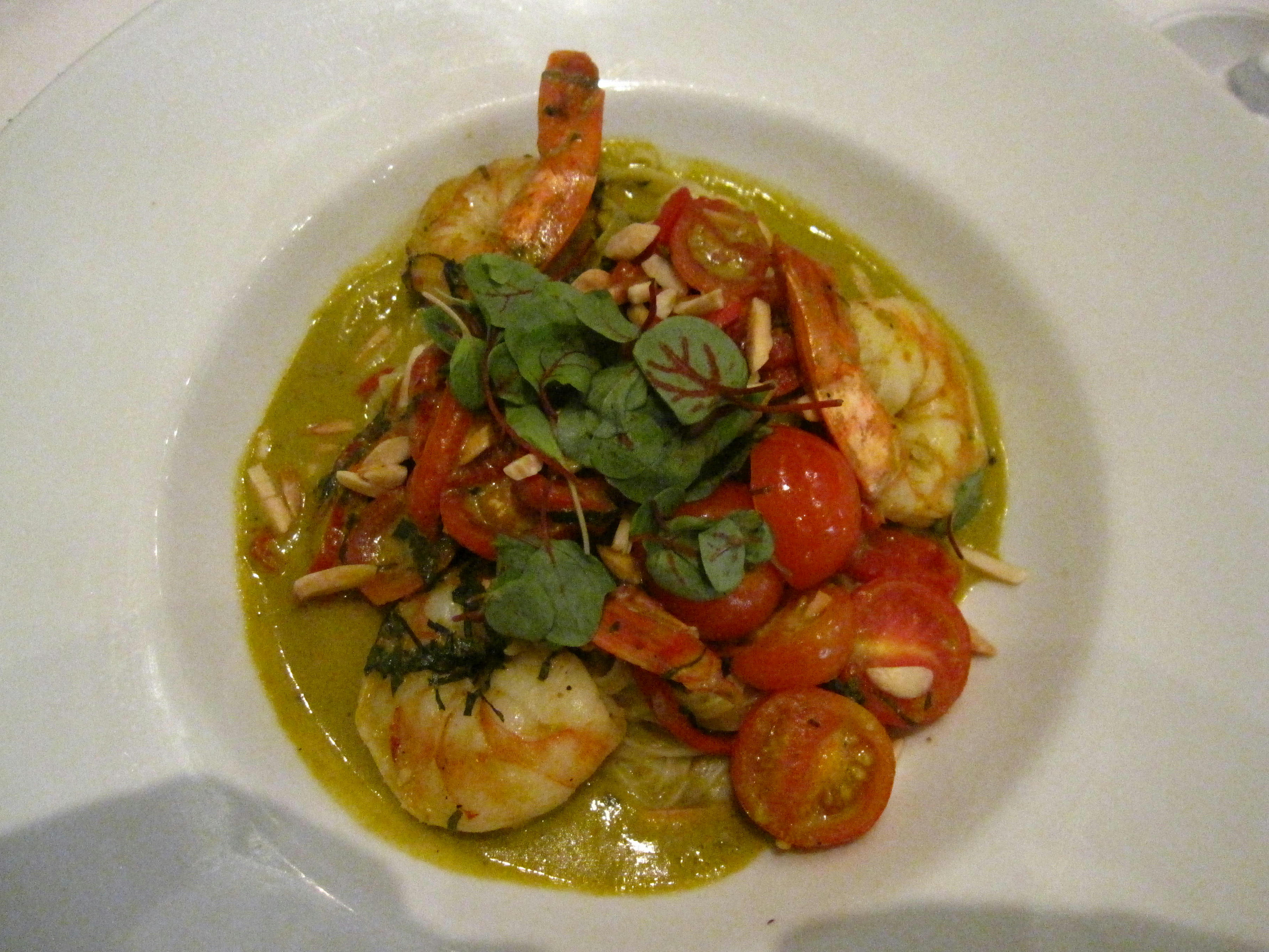 My Dinner
to Jonathan, a rising sophomore, because we talked about his experience at UPenn and what he did before school started. He told us how the freshmen had an orientation 3 days before everyone else started to come. They had concerts at the local art museum and the school museum. They would have big artists like Lupe Fiasco, Nicki Minaj, Kanye West, and more. I thought that was pretty interesting that they were free and that they got to go to the parties before they went to the school. I asked what was the most interesting thing about the school was that the people there were cool and it was nice to meet people with different cultures and varieties of ideas. He also said that there are people to help when you need it. As usual we took a group picture before everyone left the restaurant and left to get on the train back to DC. We also had visitors from Georgetown who came to chat and eat cupcakes and ending the night with a blog party.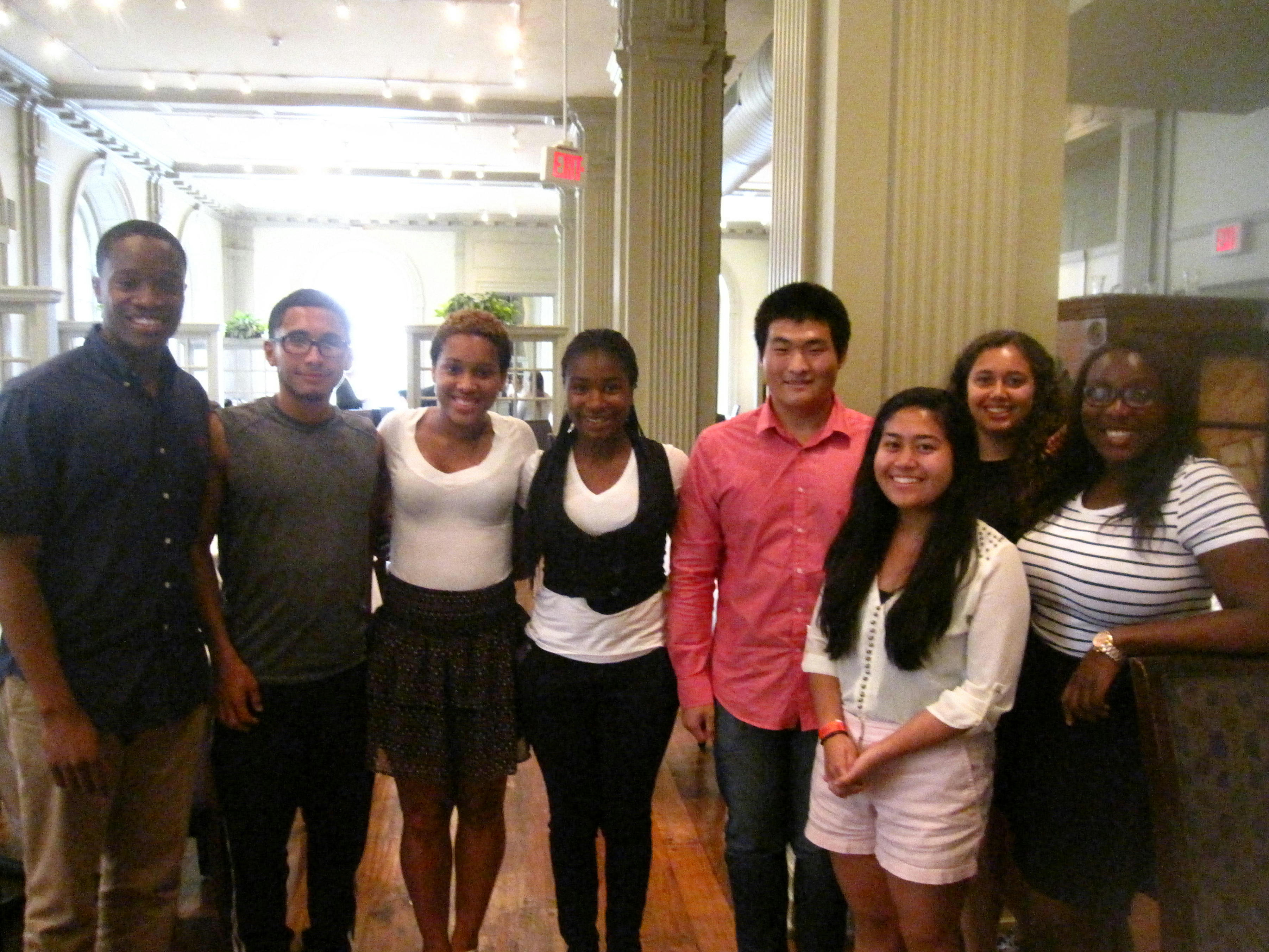 Group Photo at the Lunch