Our Chicago cohort went to UChicago's information session today at 9 AM. Our speaker talked about the extracurricular activities one could participate in at UChicago, the house system used at UChicago, and the admissions process. She mostly talked about essays and grades—like all other admissions officers, she made sure to mention that SAT grades definitely do not make or break an application. She said that they look for students who are passionate and dedicated to the activities they do. As an example, she told us about an applicant who talked about winning an award for acting as "Best Peasant" for a historical event she took part in. It doesn't matter what it is, she said, as long as you write about something you're genuinely passionate about that also shows them your personality.
Every person we've met from UChicago says that the house system is great. Though I do like the people in the house I was put in, I wish we had gotten more of a UChicago experience by taking a survey and getting placed in houses due to similar interests.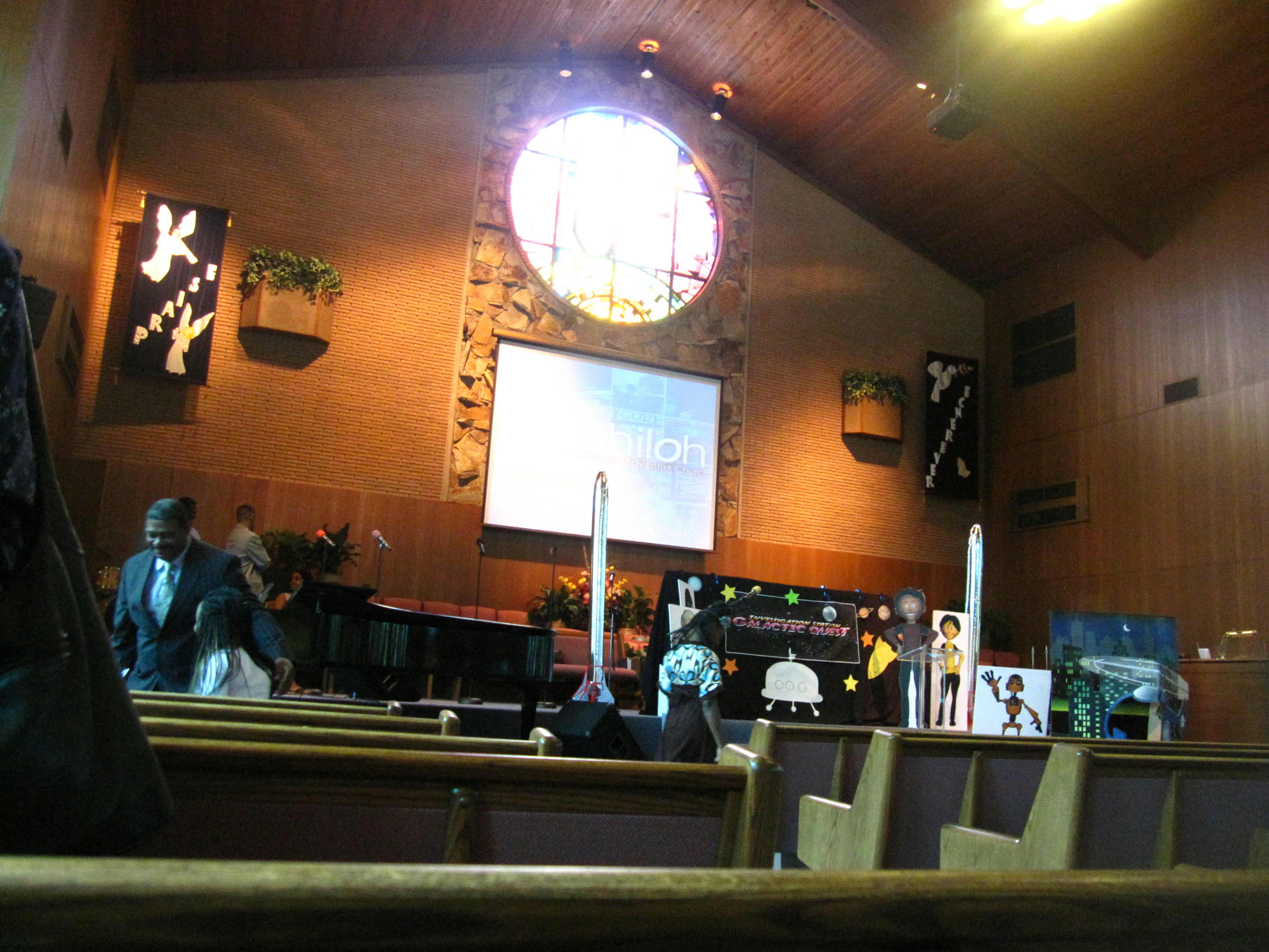 Attending Shiloh!
At around 10:15 AM, Alexa, Oyin, and I went to the Shiloh Seventh-Day Adventist church near campus. It was so nice to attend a church service! I felt more and more relaxed after every song, prayer, and testimony. I felt ready to tackle our last week here at UChicago.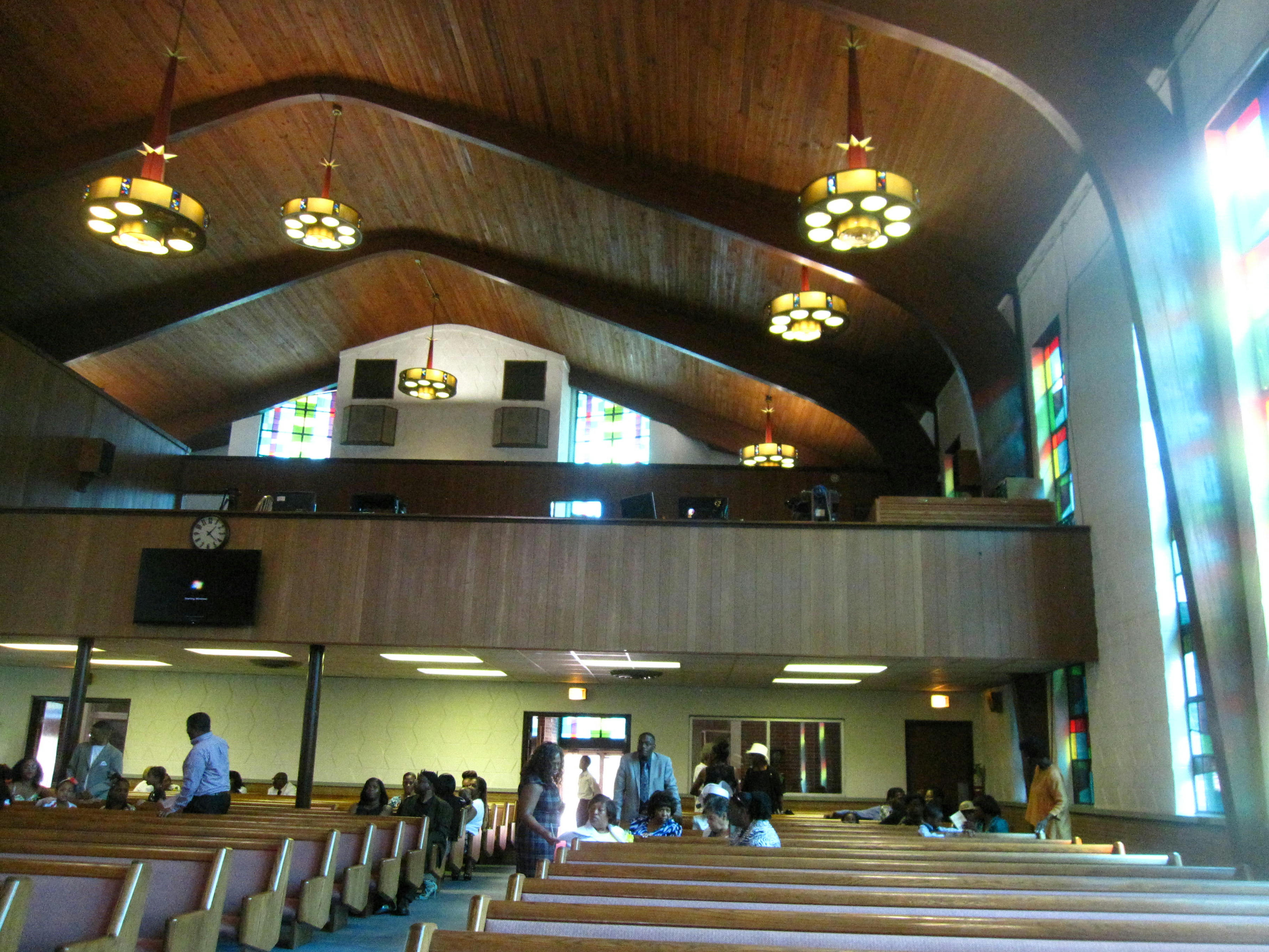 We also met a lot of people there! Besides Oyin and Alexa, the only person I knew there was Casey. Everyone there was extremely friendly and genuinely glad to be there! It reminded me of the church I attend in American Canyon, California.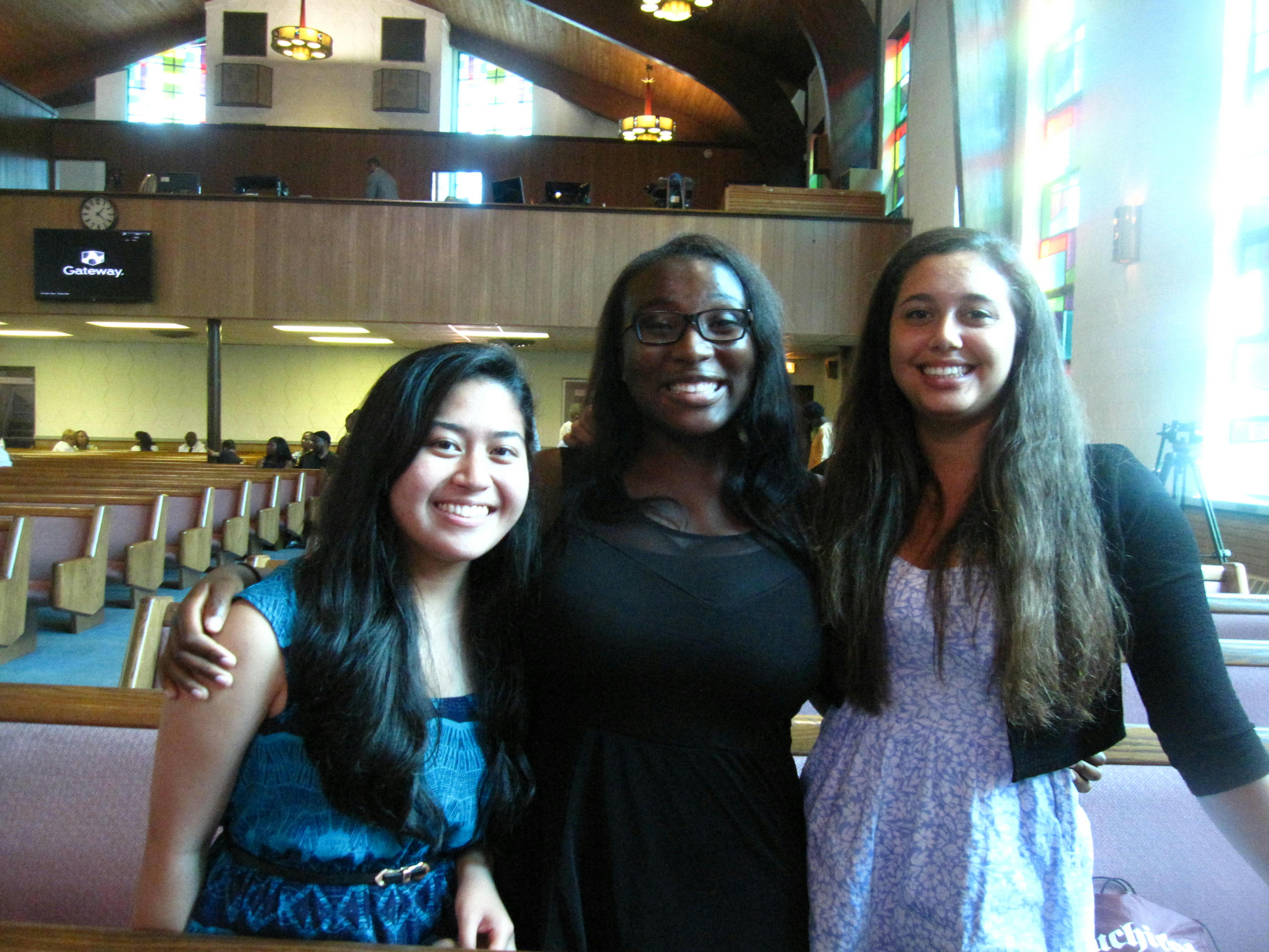 Alexa, Oyin, and I explained the program to the people we met. When they found out we take classes at UChicago and live on campus, all expenses paid, they were shocked! One lady (Auntie Wennie) said, "You girls have it made!" We do—everyone part of ILC does.
We made it back to campus at around 2 PM. I changed and rested a bit in my room before going to a lounge with Oyin and Alexa to do our work. We ordered Thai food later on, which was delicious! It was the best meal I've had in days.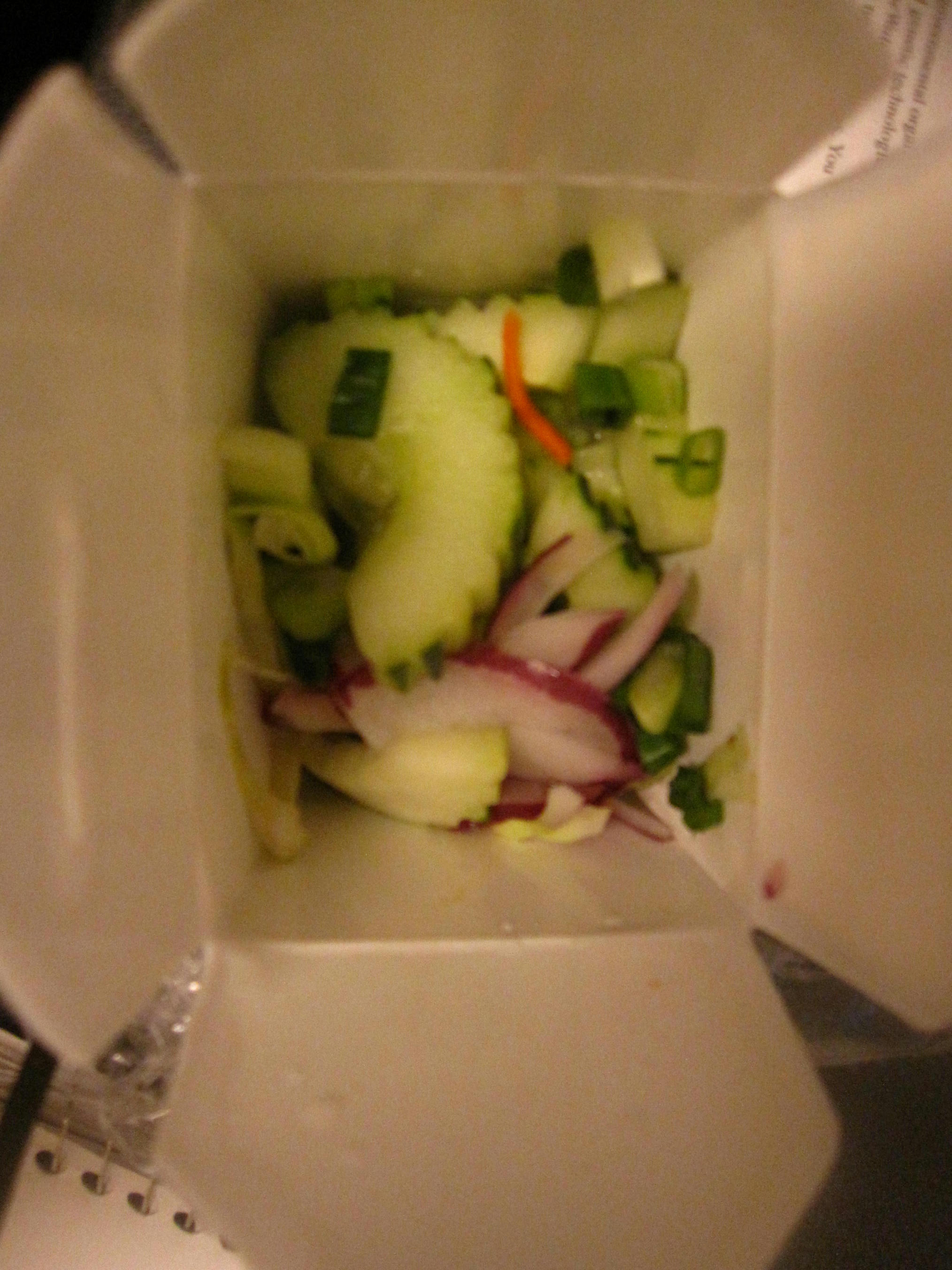 The cucumber salad they gave
While eating and talking with Alexa and Oyin, I found out on the social network that the Vanderbilt and Penn cohorts were arriving in California today! They all seemed really sad about it. It's so strange to think that next week, that'll be me leaving Chicago! I've gotten really attached to this place.
Since I've only gotten a couple hours' worth of sleep every night, I took a nice, long nap after eating. I woke up, did some research for my book report and research paper, and went to the Dining Commons to grab some tea and doughnuts.
I've been working on my papers at my desk ever since then, occasionally taking a break to talk to a friend on the phone or watch people play foosball in the lounge.
The "calm before the storm" I talked about the other day? It ends as soon as I wake up tomorrow. I know it'll be a fun and rewarding ride in the end!