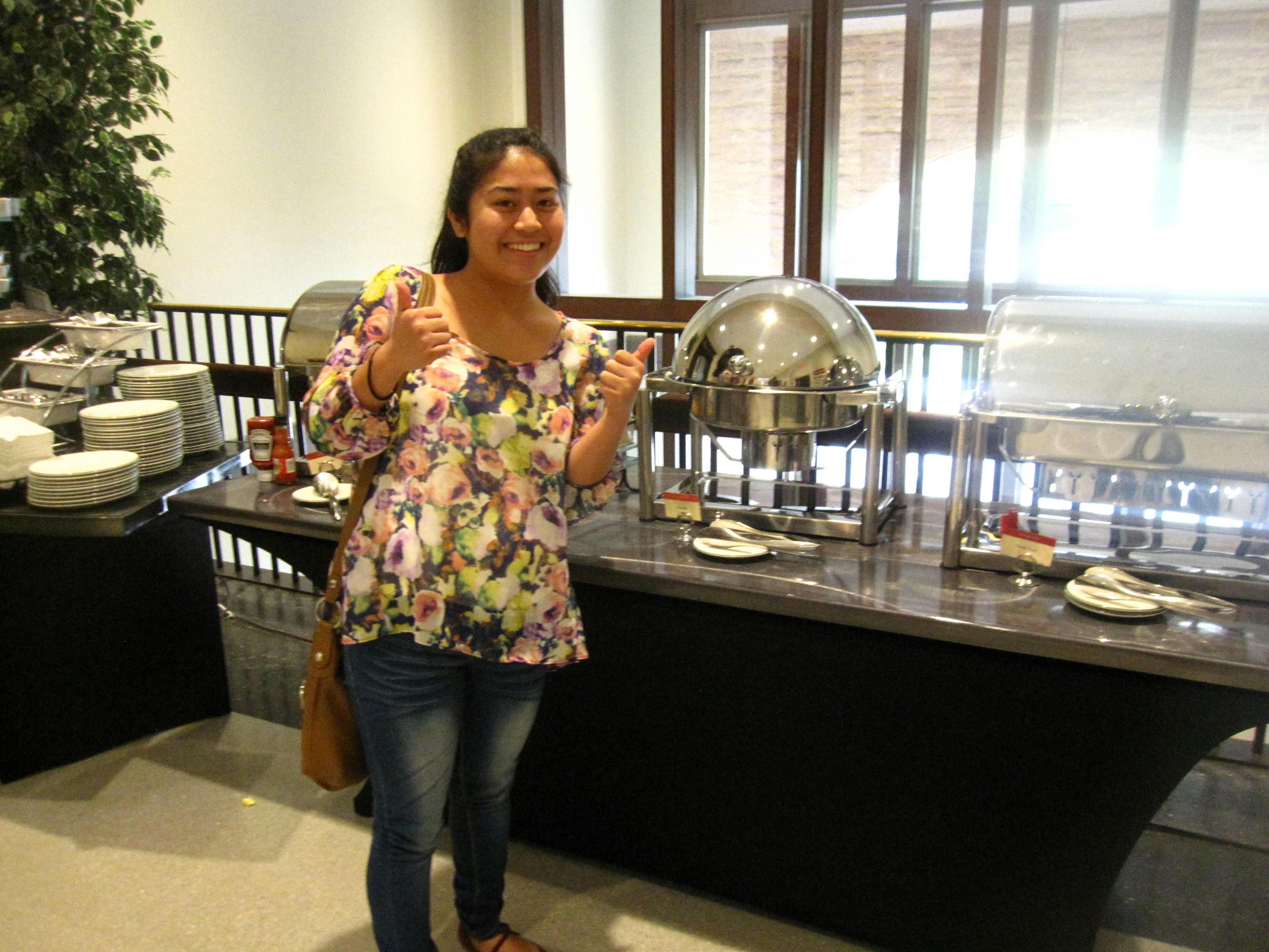 Quick continental breakfast
I love Washington University! After a quick breakfast, we took a tour around campus. Our tour guide, Simona (from Pasadena, CA), showed and told us great parts of Wash U.
She told us about WUSAs (Washington University Student Associates), or sophomores that act as big brothers or sisters to freshmen that may feel homesick or overwhelmed. On each floor, there are two WUSAs that get close to the freshmen in the floor they're assigned to by doing activities like board games and water balloon fights. I'll definitely be looking for a college that has a program or committee that does something similar.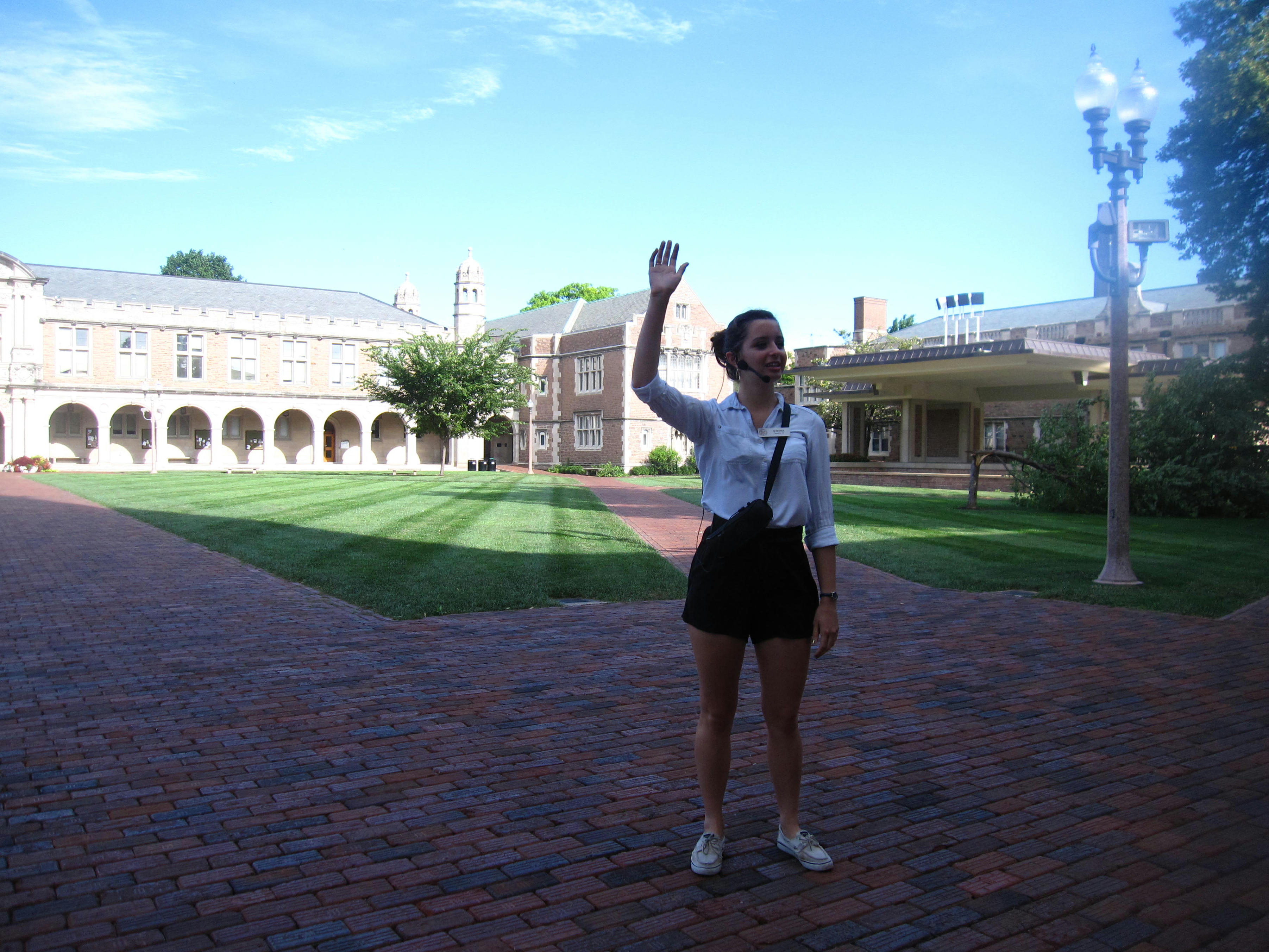 Our tour guide Simona
There's controllable air conditioning/heater and a Tempur-Pedic mattress in each dorm. As a freshman, students have the option between a traditional or modern dorm, and can rank what kind of room they want: a single, double, or triple. I definitely see myself falling asleep on the comfy mattress in a traditional dorm.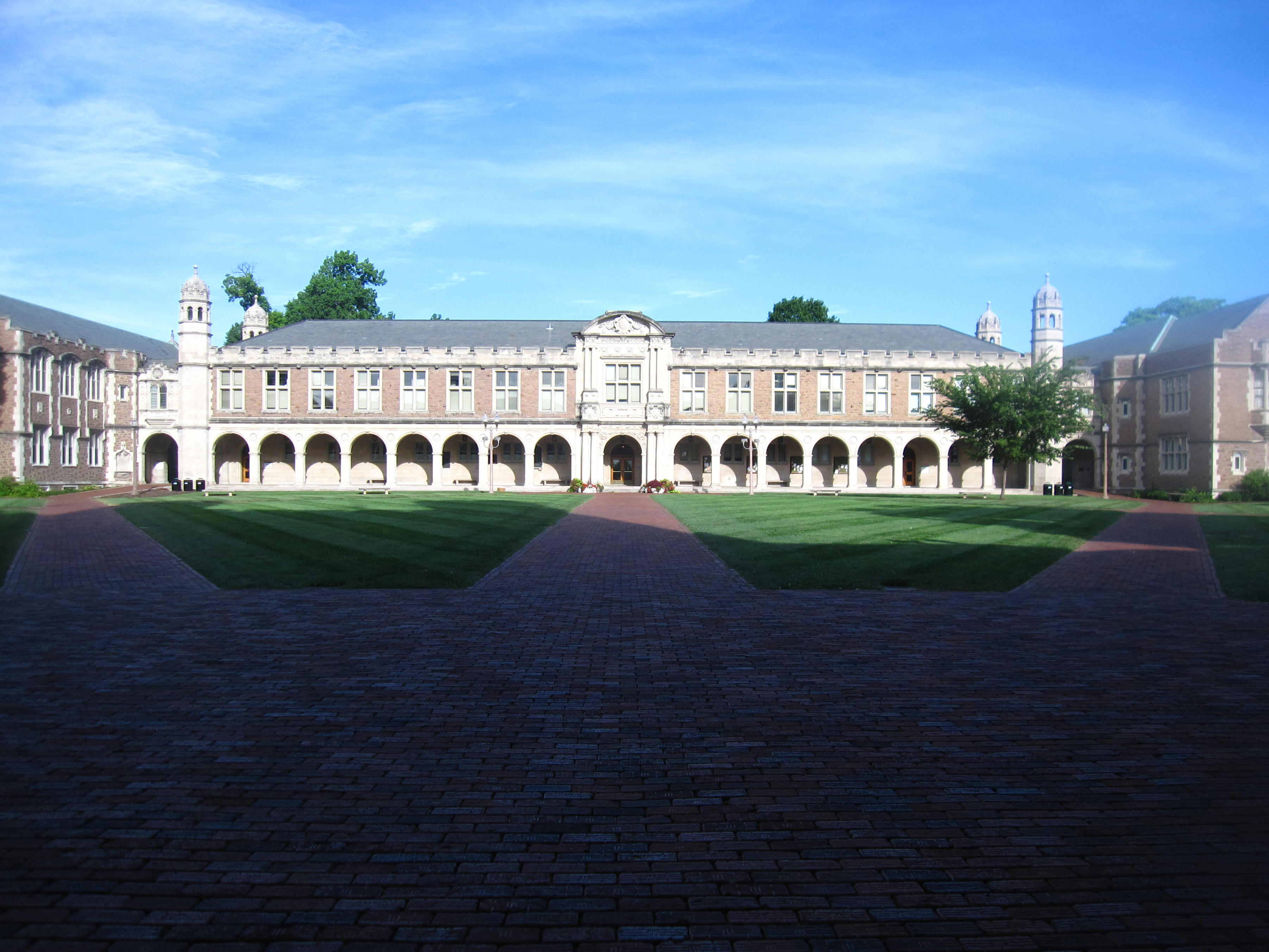 Apparently there's a tunnel that connects that buildings on the far left and right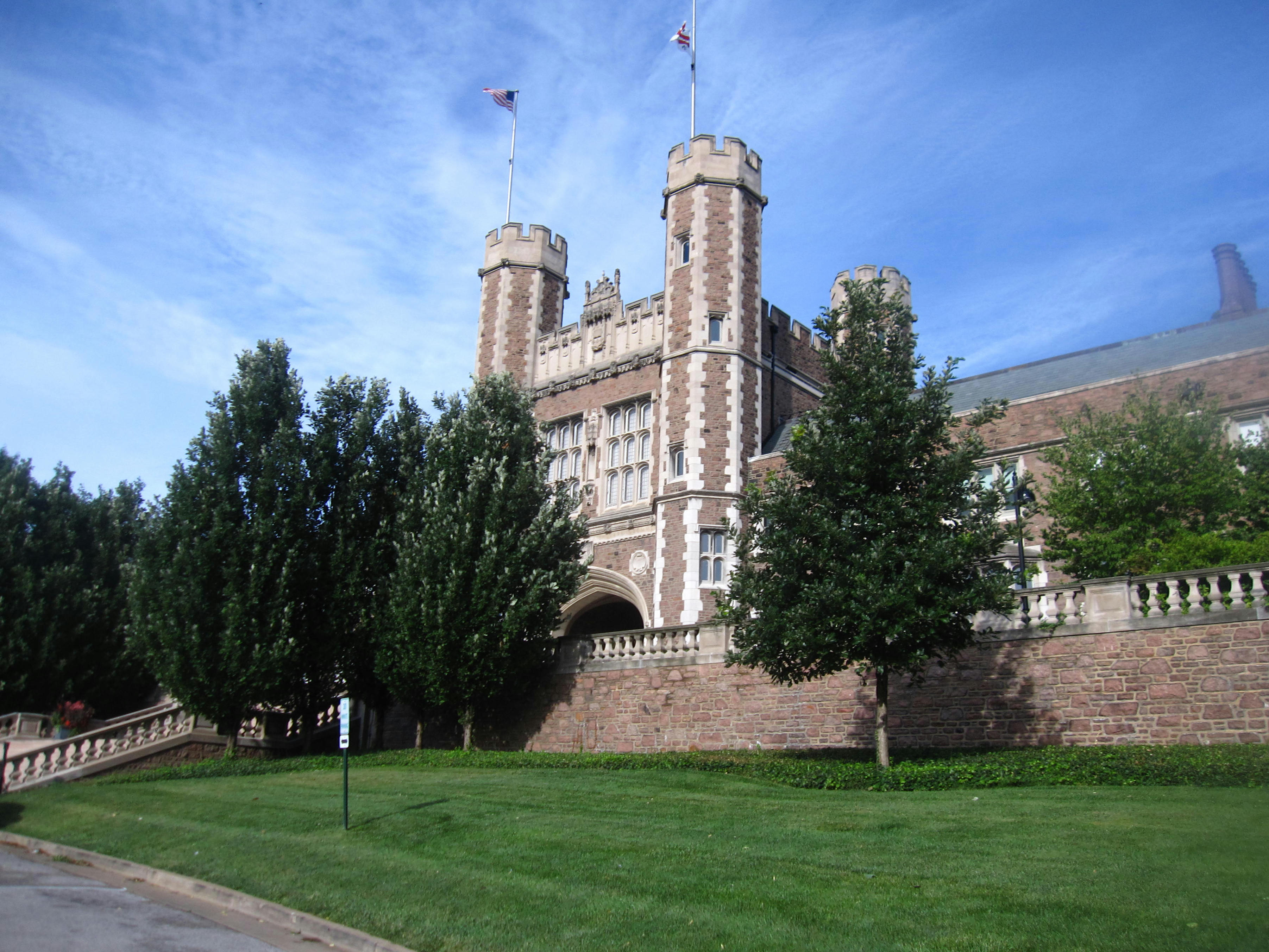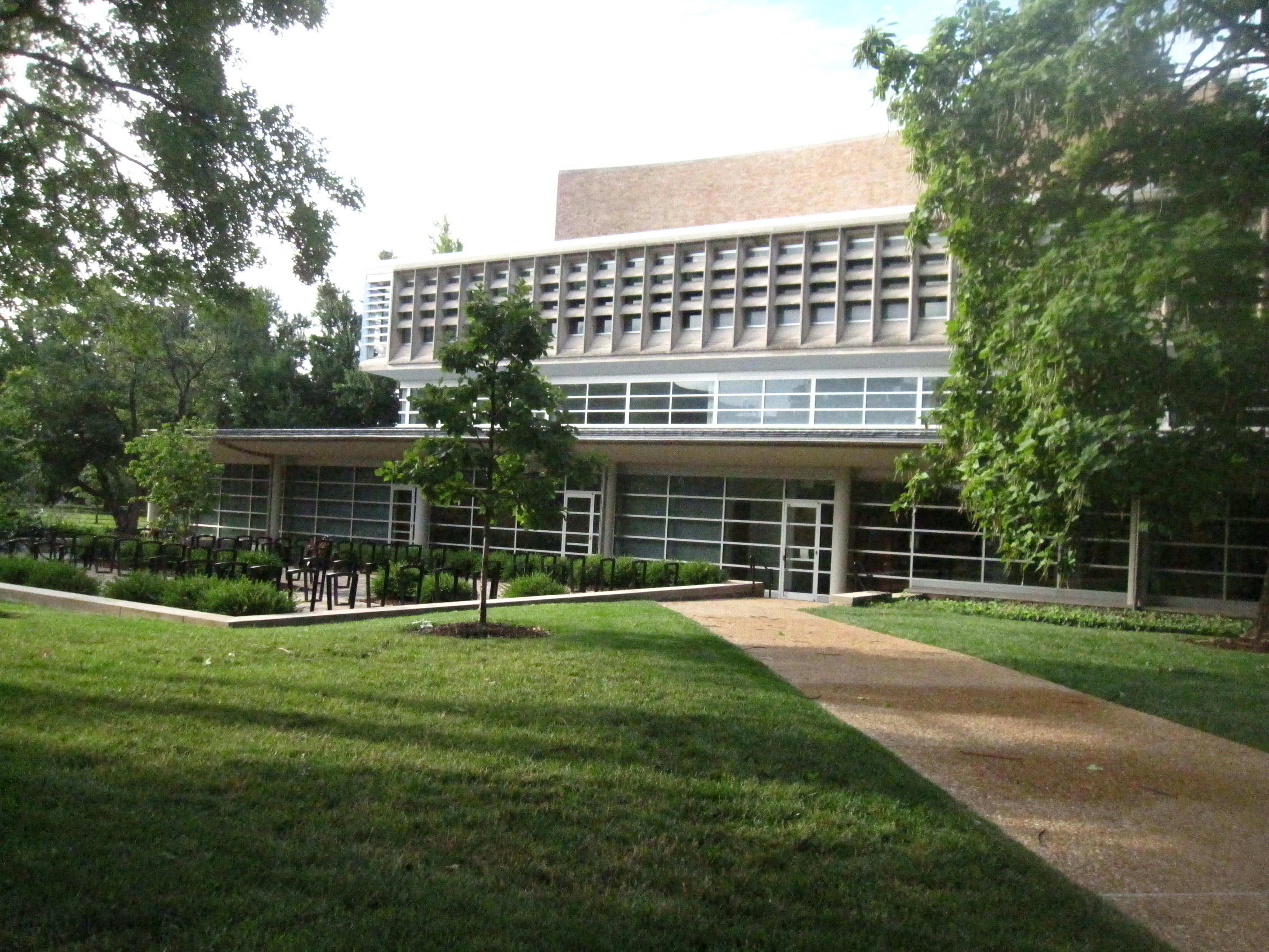 A modern building at Wash U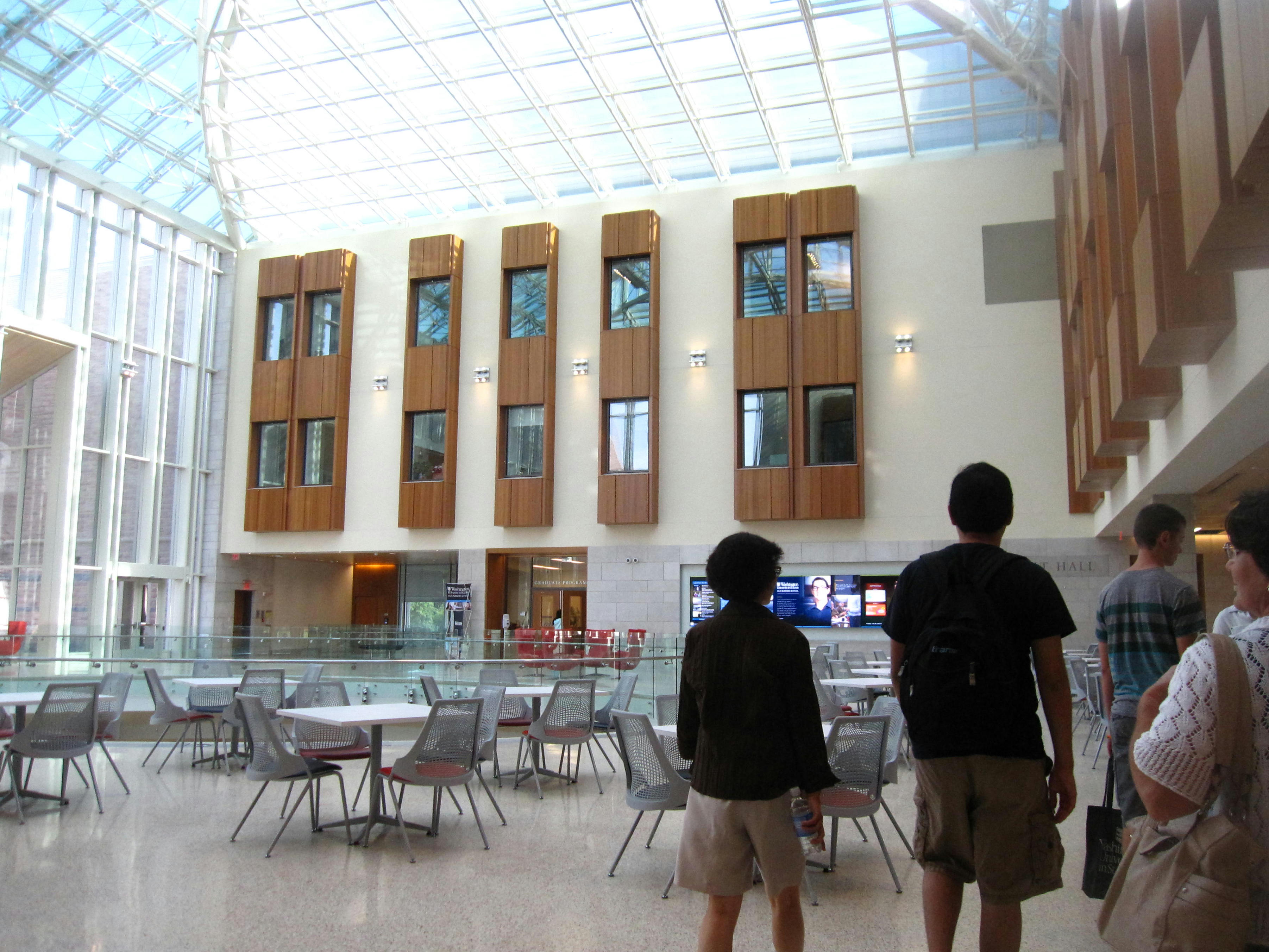 Knight Hall and Bauer Hall
I found it crazy how in the Knight Hall and Bauer Hall, there was a big touch screen TV and mini iPads outside each study room to book time slots. Crazy cool!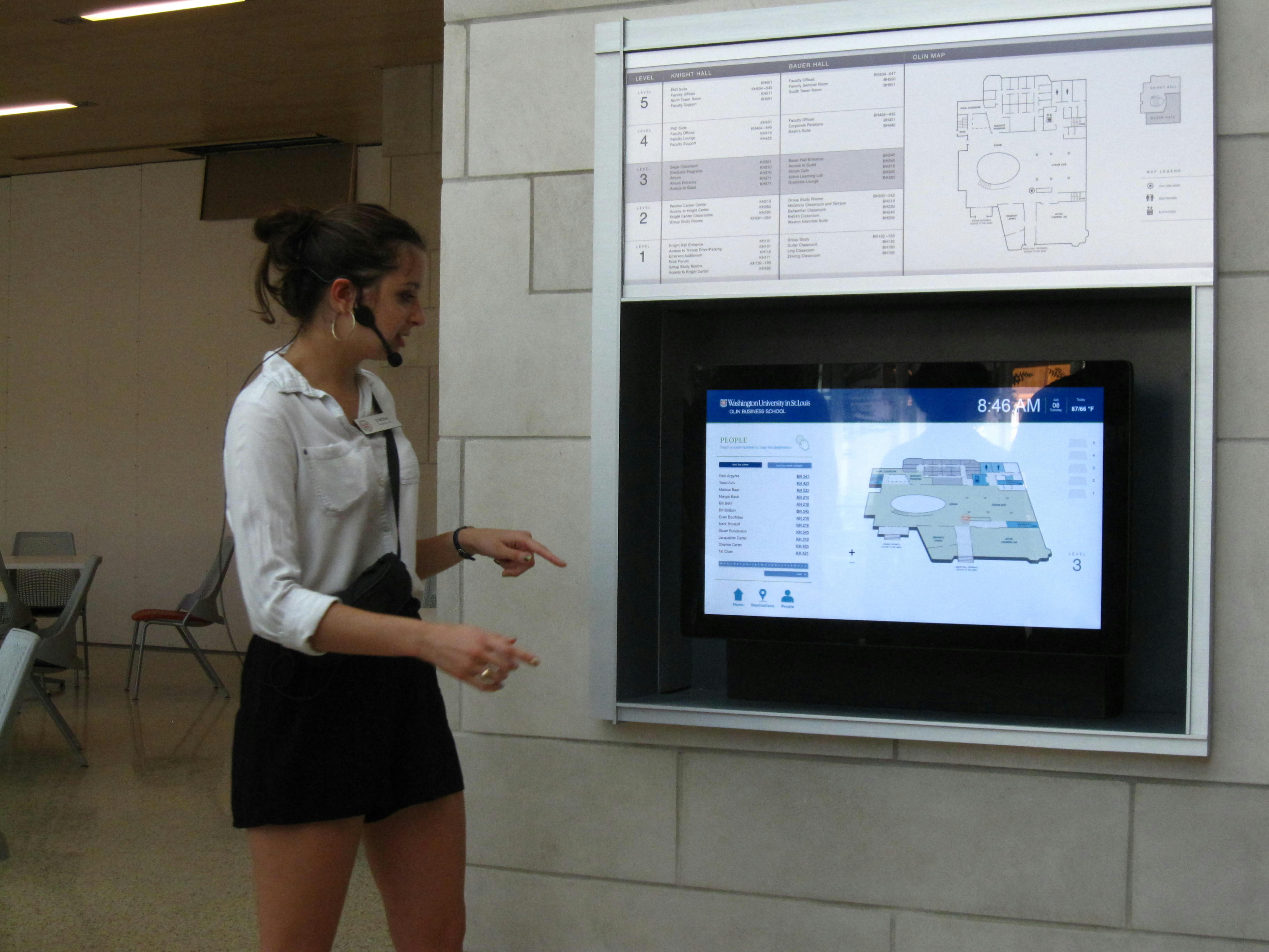 It can tell you which room your professor's in. Amazing.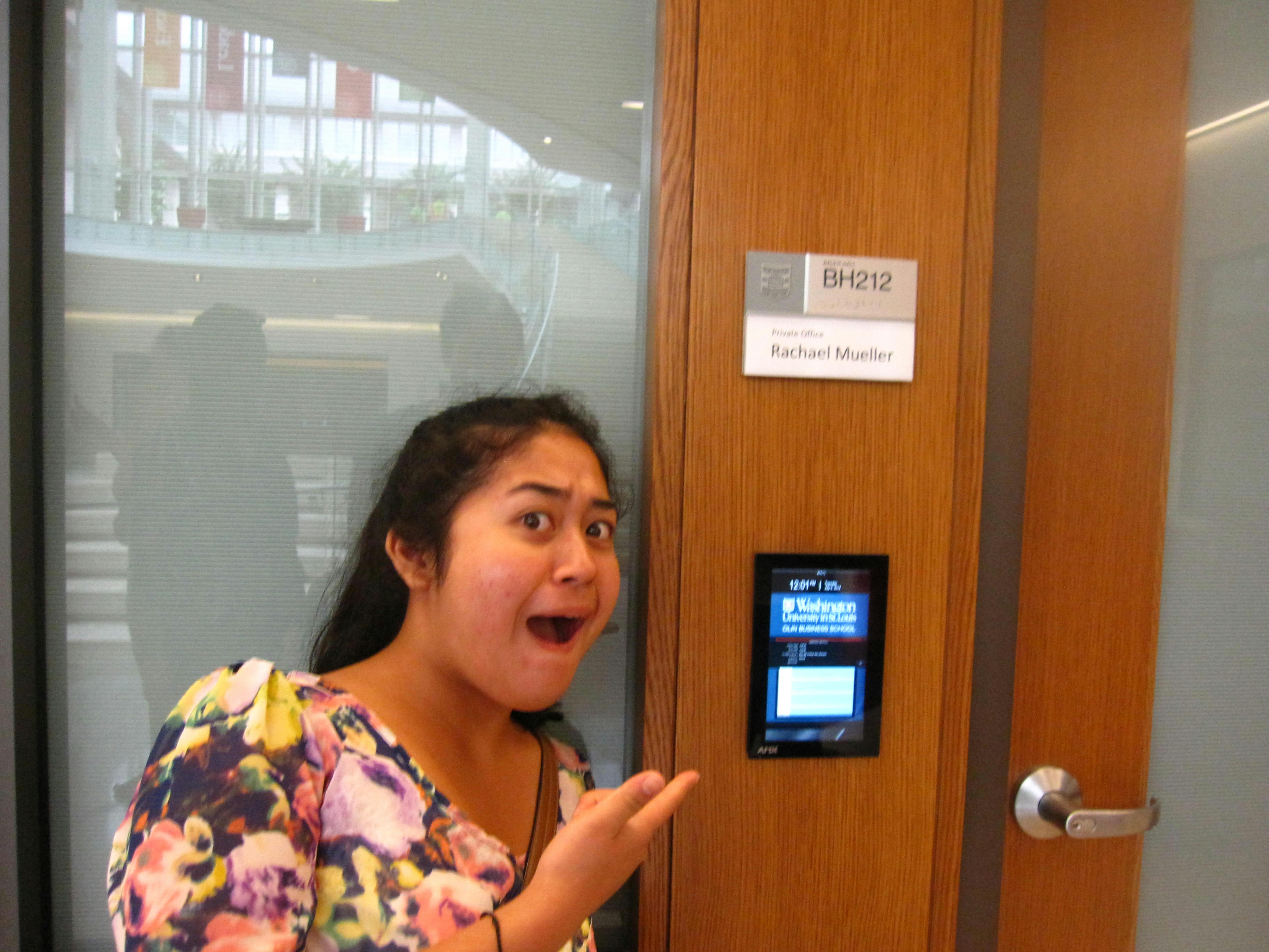 What I loved the most is how students can take classes across disciplines. For example, you can major in engineering but take classes totally different such as pottery, bookbinding, or glass blowing. The classes are small, most of them with around 25 students (with some classes as small as 6 people!), which Simona said is great for developing relationships with professors and students. I want to learn as much as possible in college, so that's great.
We saw the Career Center, where people can go for interview prep or help with job applications. It's open to Wash U students anytime. As in, the Career Center is still open to alumni, no matter how old they are. Once a Wash U, always a Wash U. I love that. It's like having a second family you can always come back to.
Jump shots--it's our new thing.
Which reminds me of the next thing I loved about Washington University—its sense of community. Everyone we've talked to commented on the welcoming atmosphere of the school. If Simona represents the regular Wash U student, then everyone here must be really happy and genuinely interested in school and other people, which I've rarely experienced in school before. At Pinole Middle, most kids didn't really enjoy school for the learning experience, and a large part of people at Middle College HS wouldn't really choose Middle College if not for the college credits we can acquire.
Speaking of credits, I'm making a point to ask if the college credits I've been earning at CCC will count. At Middle College, everyone's goal is to finish high school, get as many credits as possible (hopefully earning that AA/AS degree), and getting into a college/university that counts those credits. When we moved on to the info session at 11 AM, and Easton (an admissions officer who talked at the info session) was asked if dual credits count, he said that if classes are on a University campus, has a similar course at Wash U, and are not counted towards a high school diploma, then there's a good chance the credits will be counted (there's a max of 15 credits). I was so glad! If anyone from Middle College is reading this, then guess what? We have hope! We're not limited to UCs (insert happy dance here)!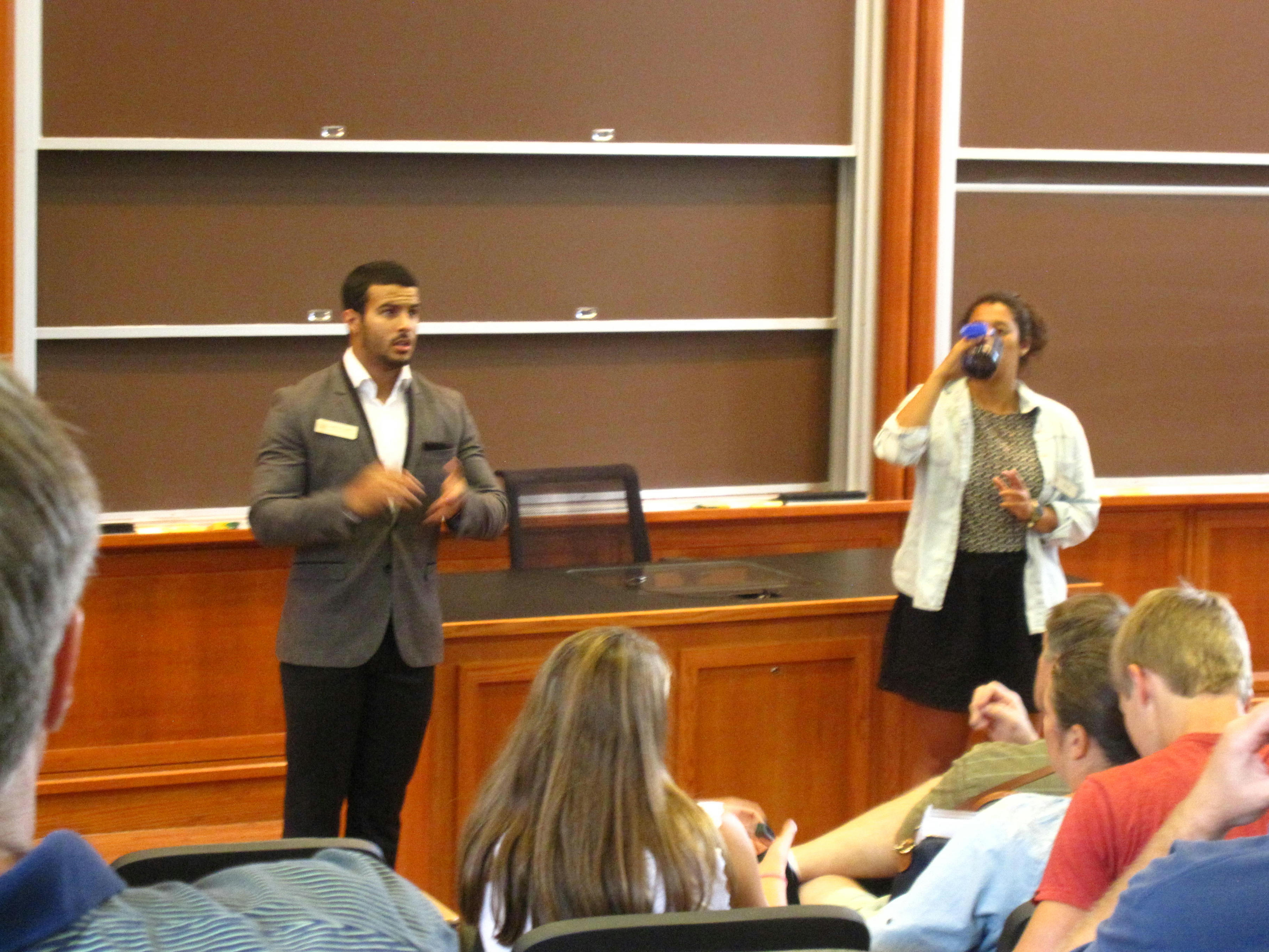 Easton and Ellie
Ellie, a tour guide and WUSA from Berkeley, CA, also talked at the info session. She and Easton went over the admission and application process: they basically look at your transcript, test scores (either SAT or ACT, whichever one is higher [awesome]), two letters of recommendation, extracurricular activities, and common app essay. I like how if there's something that you feel kept you from joining an extracurricular, as long as you write about it and explain, they'll cut you some slack.
Besides that, Easton and Ellie emphasized the flexibility of the classes of the school, the competitiveness of the sports, the many student groups (300+), the great student to teacher ratio (8:1) and studying abroad opportunities that are available both nationally and internationally (in 50 countries) for internships, research, or studying. I definitely want to study abroad, so that's great.
Afterwards, we walked to the museum, zoo, then took a cab to Fitz's where I had the Triple Play root beer float. It was so amazing. It was super humid and I felt foolish for wearing jeans, but seeing the art, animals and having the float was a way that I felt let our cohort get some exercise, sightsee, and bond.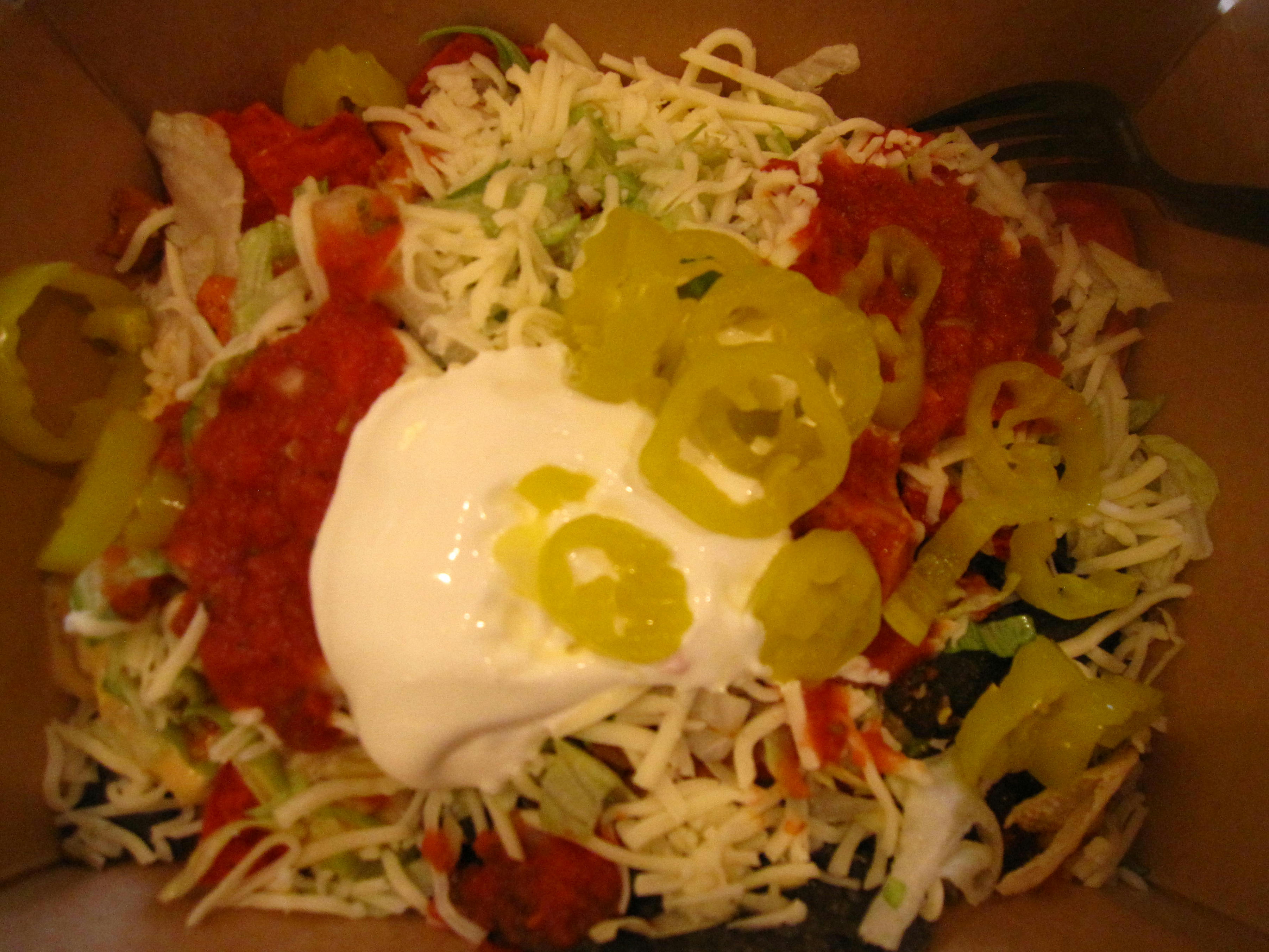 The taco salad a professor suggested I buy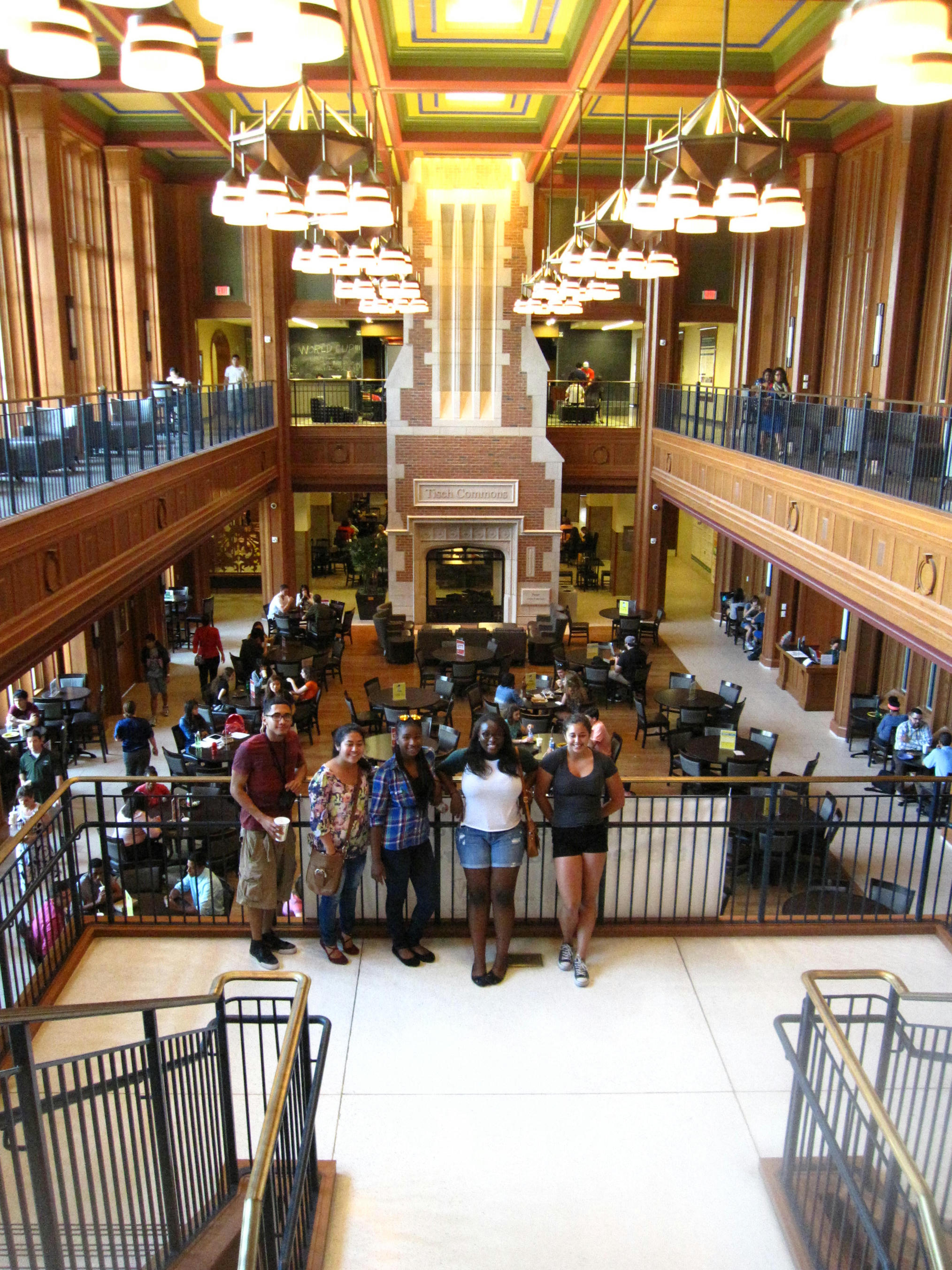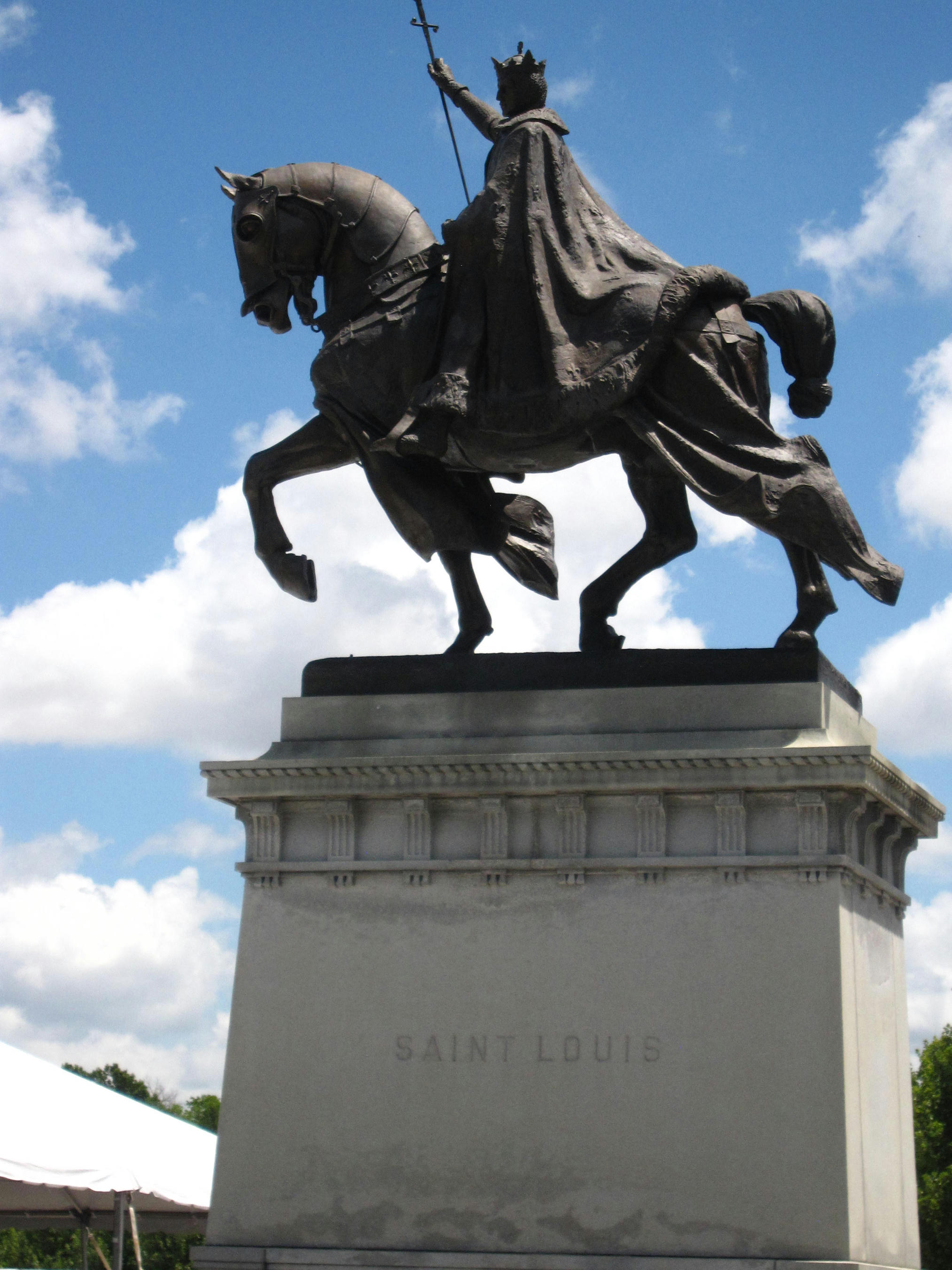 Outside the Art Museum. Saint Louis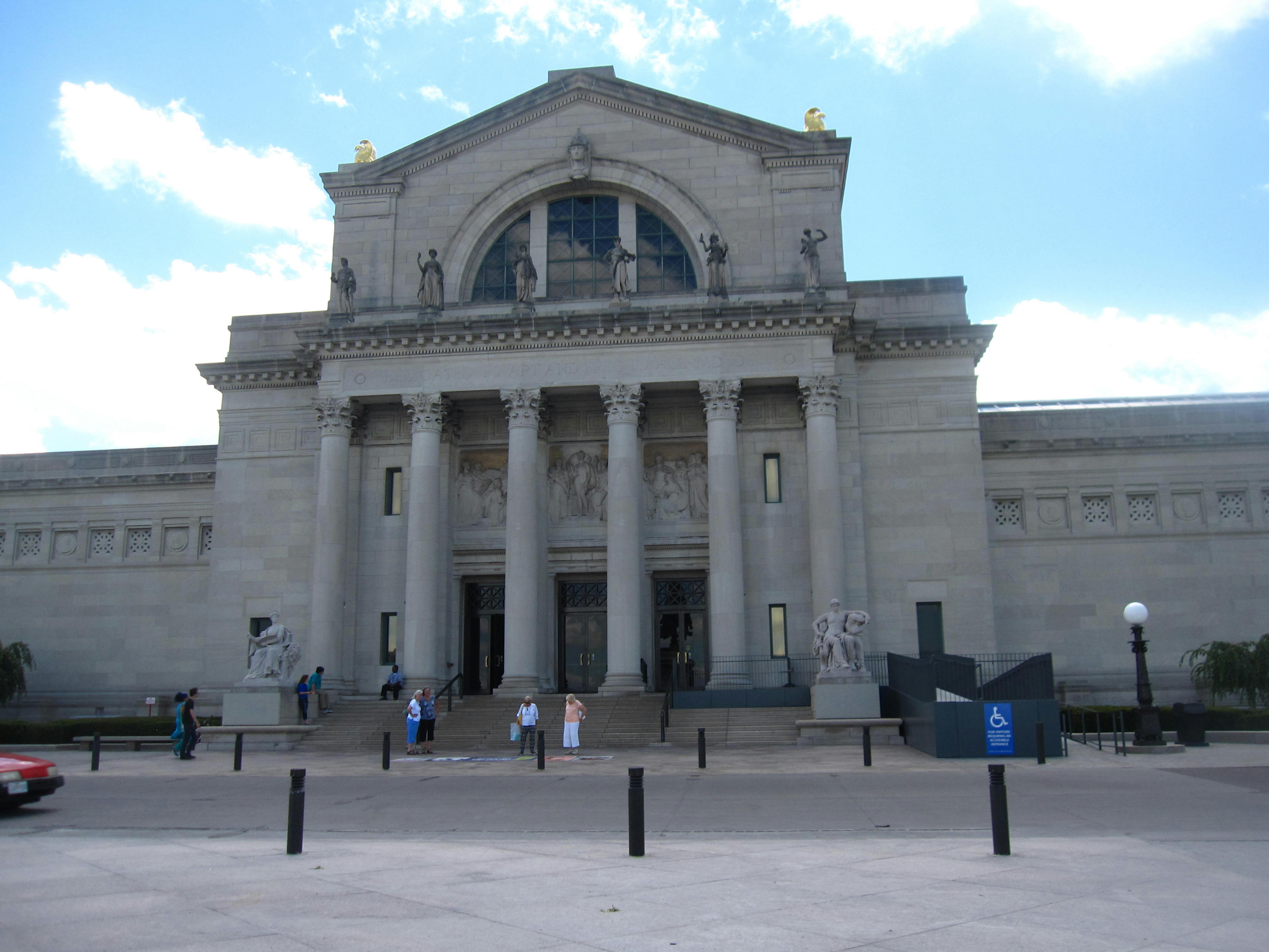 The Art Museum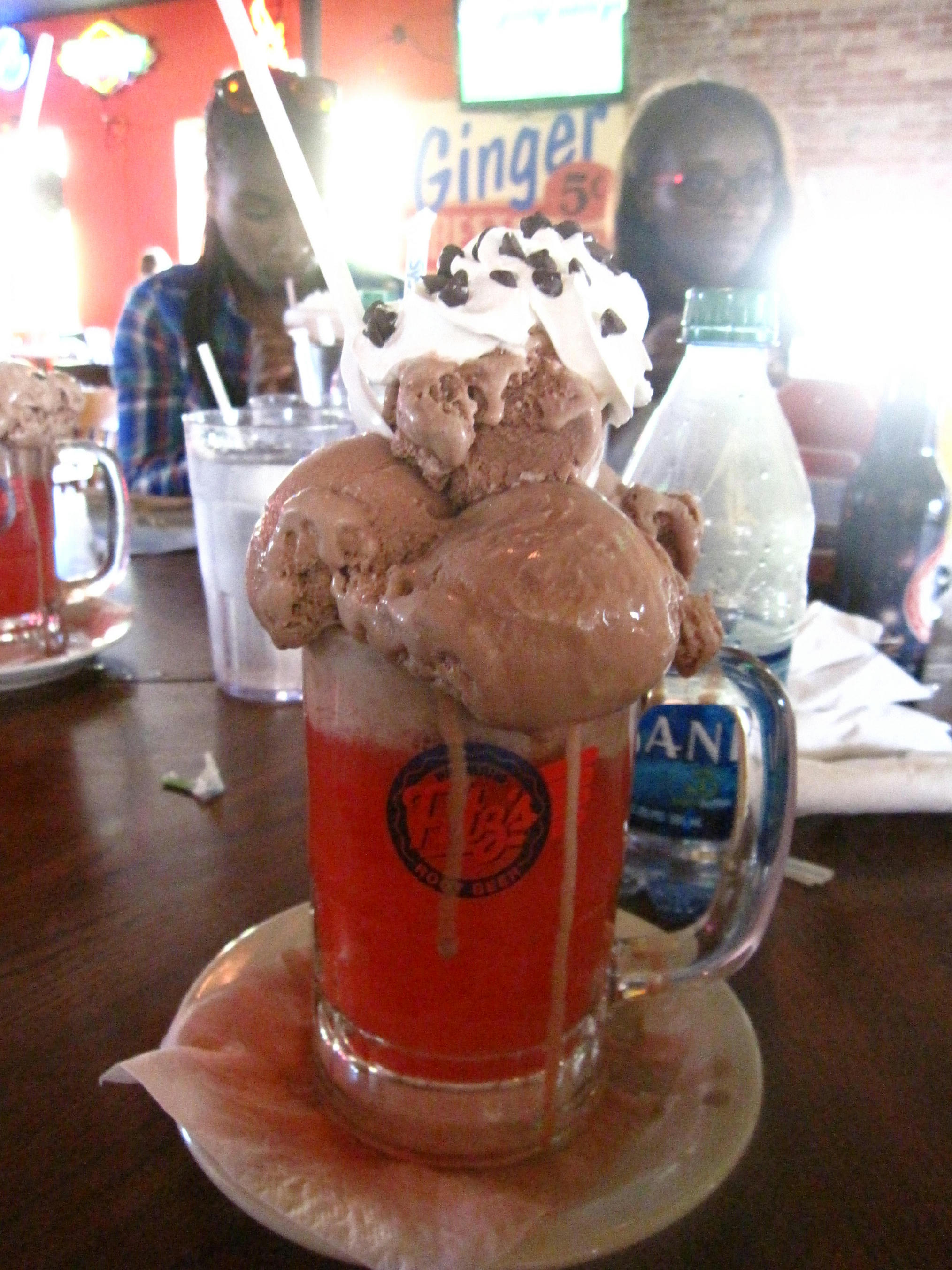 The Triple Play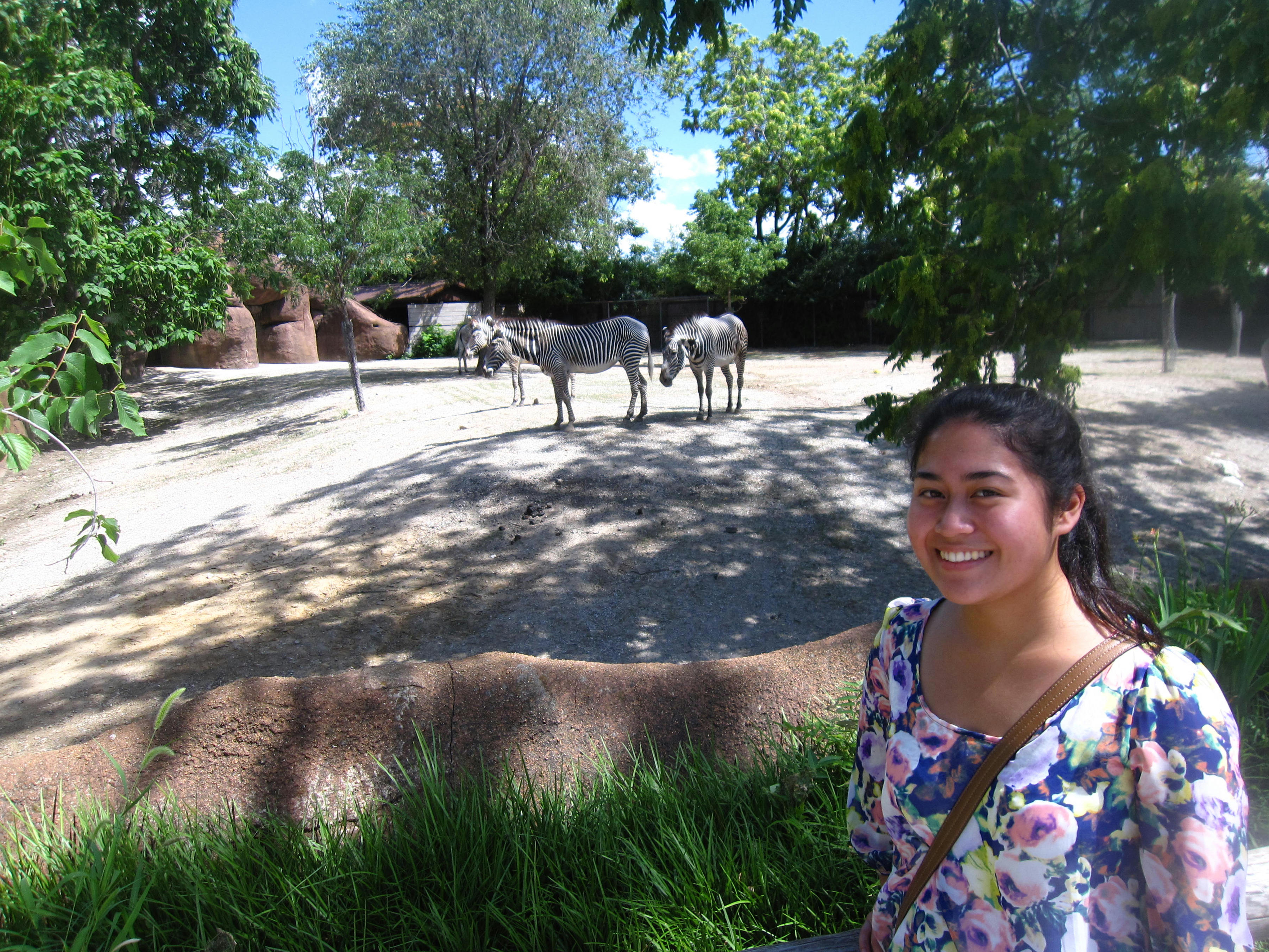 Hanging out with zebras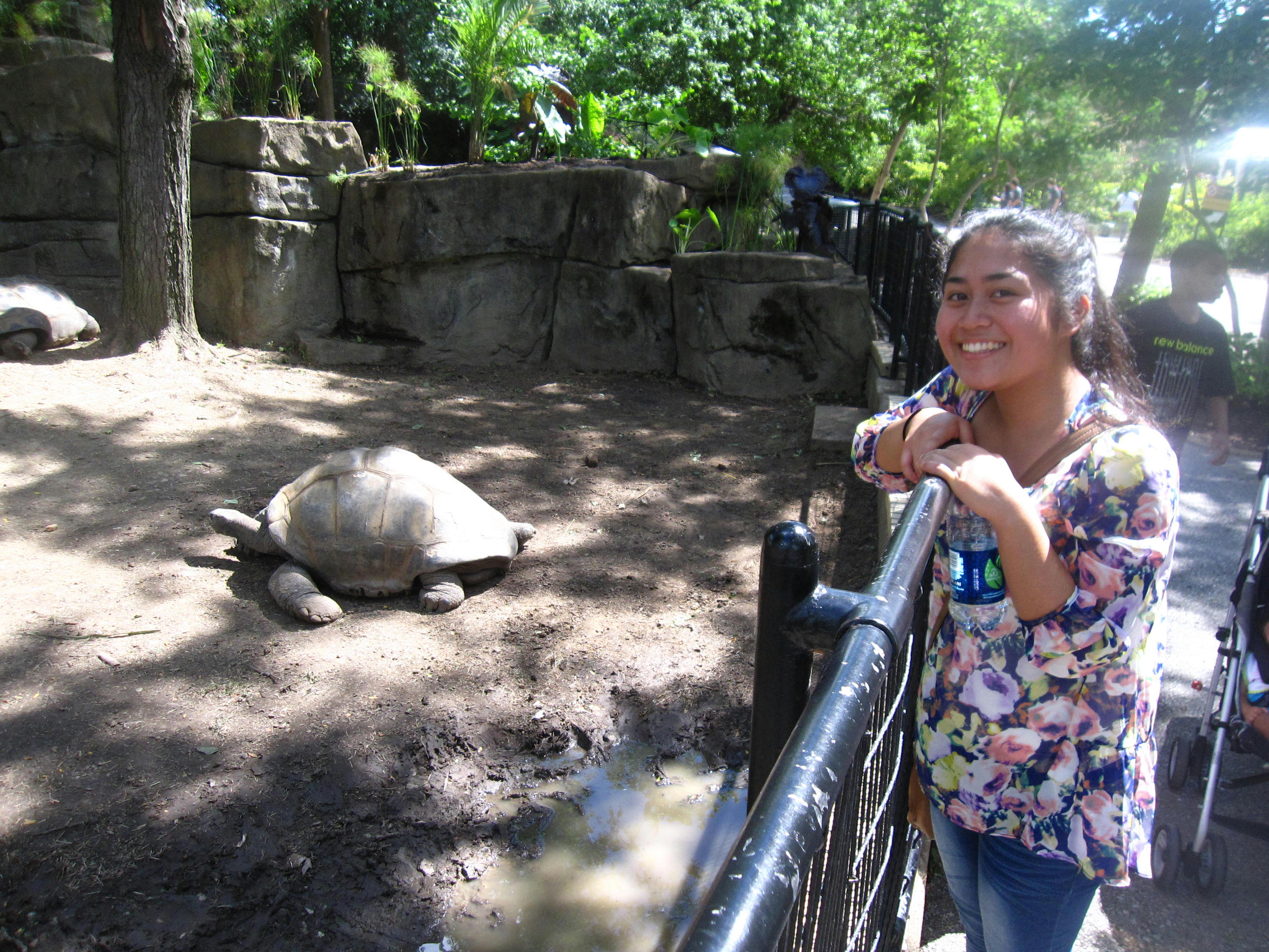 Turtles!!!!!
At around 6:30 PM, our cohort met with Washington U alums. We met Nicole McAmis, Avery Suter, and Courtney Oei, students and admissions interns at Wash U as well as Jenny Alessi, an admissions officer. I sat across from Nicole and Avery with Vicky next to me, and together we talked about music (Nicole plays piano and Avery used to play clarinet, while I sing classical music). Nicole recommended taking private lessons, since the music teacher you have is the same you'll have for 4 years. I've had the same voice teacher for the past 5 years, so I know how valuable creating a close relationship with your mentor can be.
Everyone except Jenny and Alie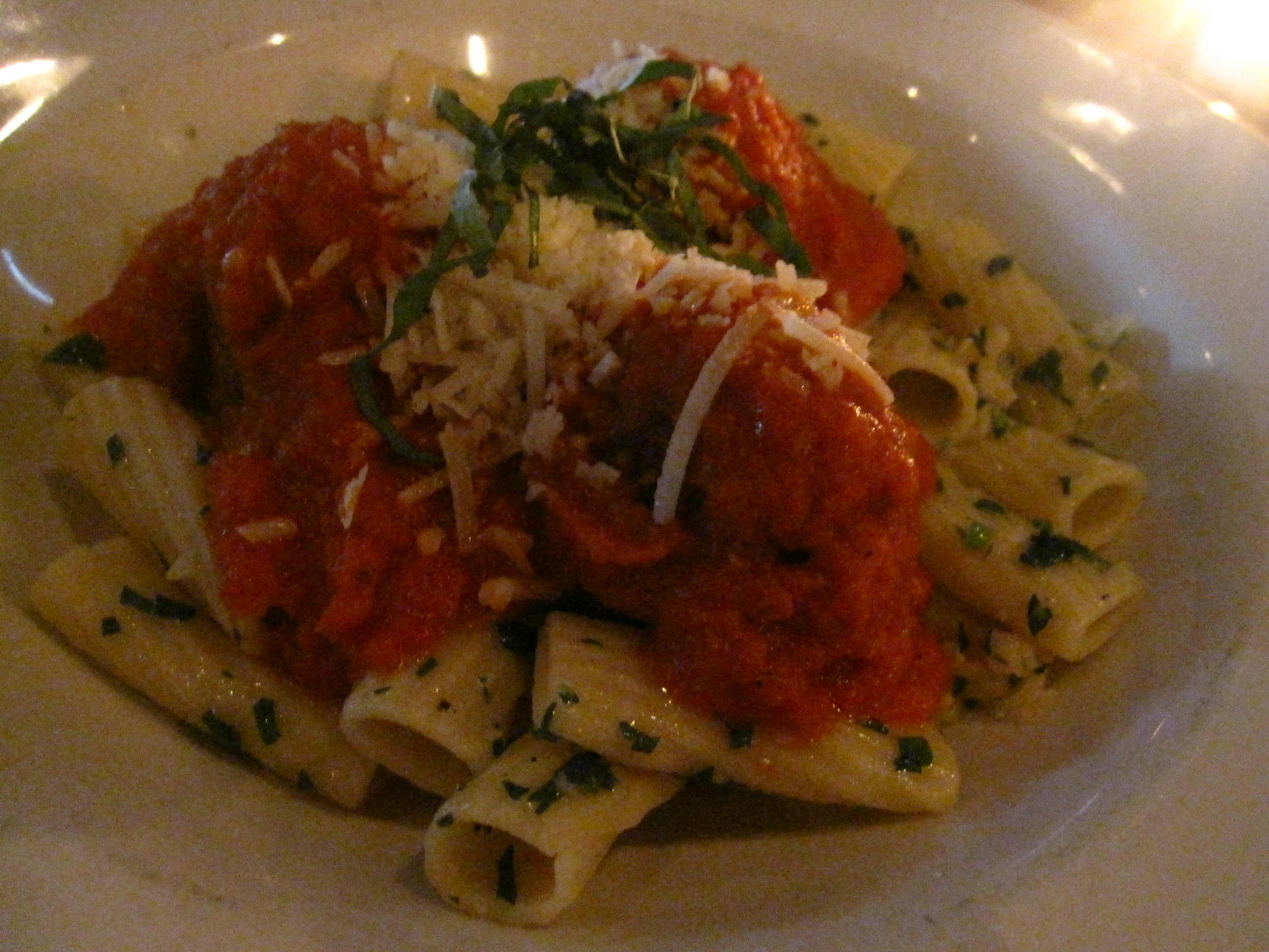 Rigatoni with meatballs at the dinner with alumni
Nicole also explained how having a music minor works. You have to test to get to the 100 level, then test to get to the 200 level, then the 300 level. Once at the 300 level is when your classes go towards your minor.
We talked about traditions: WILD (Walk In Lay Down), which is a concert everyone goes to, concerts by acapella groups, how there are concerts almost every week, how at the first snow people take their dinner trays and sled down hills and make s'mores, how people are so much friendlier here compared to the West and East Coasts, how people work together instead of competing with each other, how Wash U people walk visitors to buildings, how all 11 of the interns this summer are close knit friends, how changing majors are as easy as signing a couple papers, how you can volunteer at children's hospitals and treat, play with, or tutor kids, and discussed the World Cup.
Based off of everything I've heard today, Washington University students have a friendly, laid-back, close community. I've loved Wash U and can totally see myself there someday.