Today started off with another early morning. We met up early this morning at 4 AM and took off for the airport. We took a quick plane ride to Washington, D.C., saying goodbye to our old rooms at the Charles F. Knight Conference Center and hello to our new rooms at Holiday Inn at around 9:30 AM.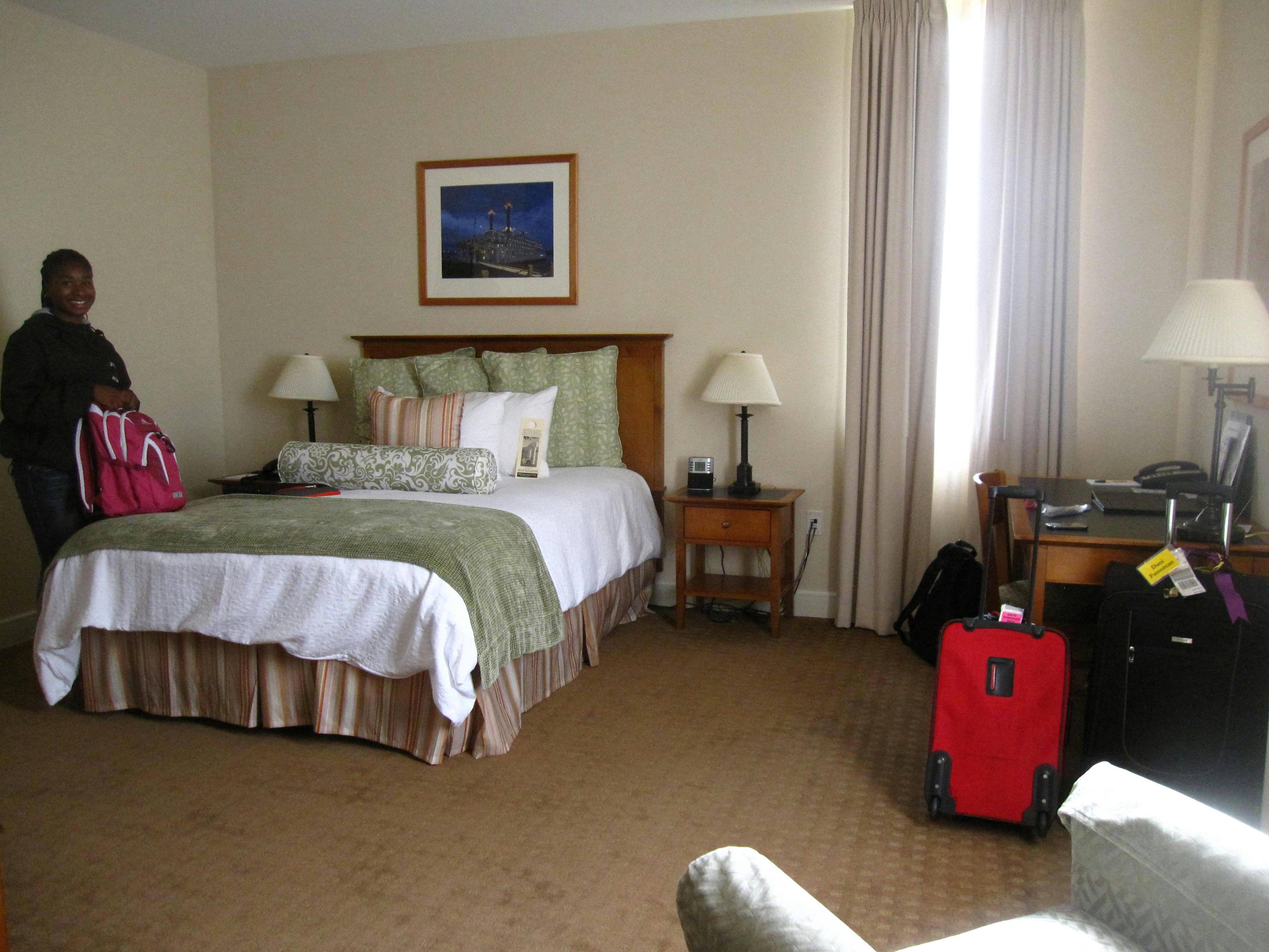 Our hotel room at the Charles F. Knight Conference Center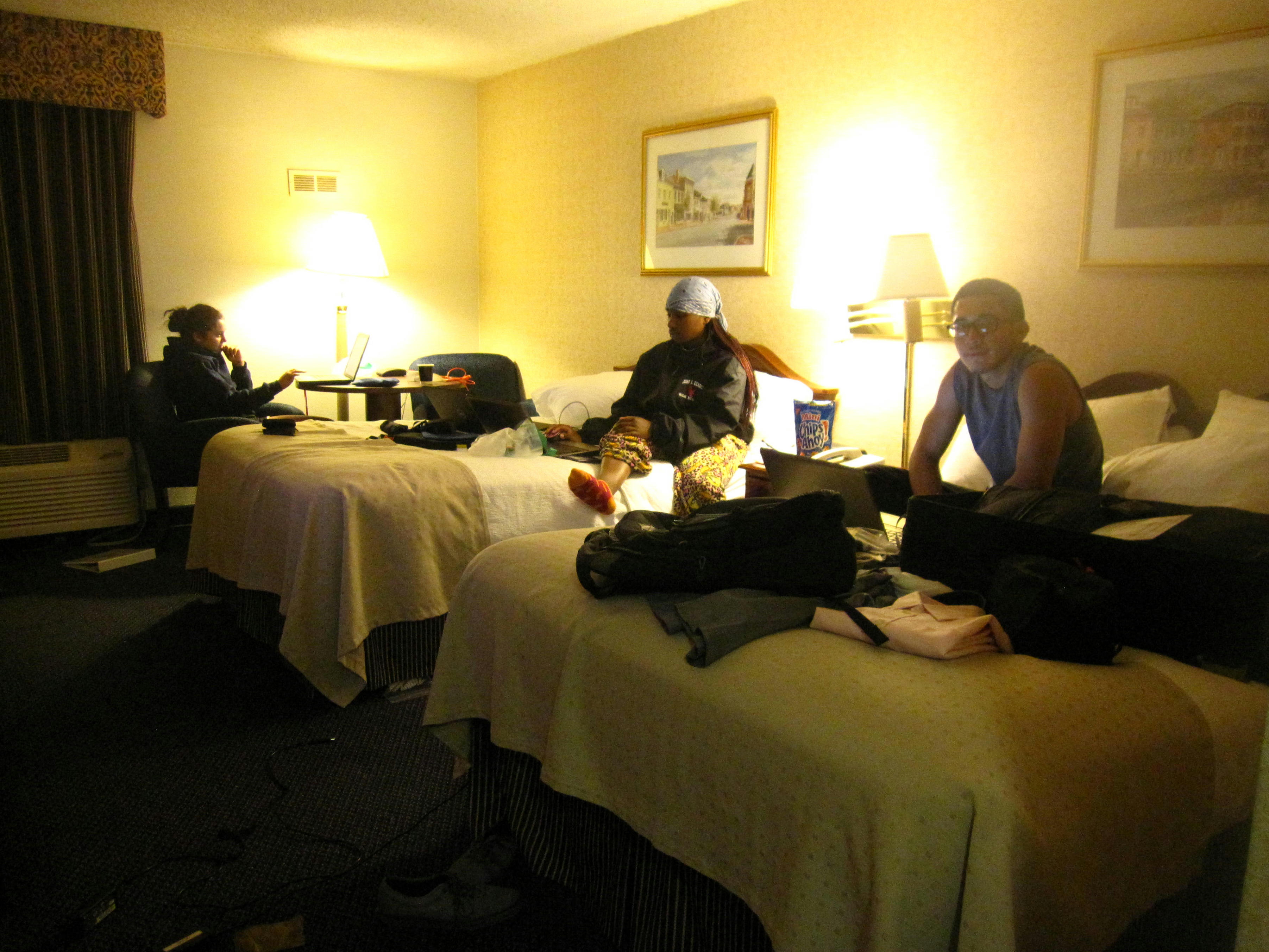 Hotel room at Holiday Inn. Having a blogging party.
We soon left the hotel to grab some food and see the sights. We went to Sweetgreen, a healthy restaurant that serves organic food. I got the Earth Bowl, which had chicken, arugula, white cheddar, and quinoa. The salad filled me up really quickly, which was important because for the rest of the day, we walked for about 2 hours seeing national landmarks in the heat.
We saw the White House (from a distance), which I thought was as impressive as all the pictures I've previously seen. We also saw the Washington Monument (aka the "Pencil") and walked the entire length of the National Mall (which is very shallow), and Lincoln Memorial (though we weren't able to get too close, since our cab was waiting to take us to our info session and tour). It was my first time seeing all these sights, so I was really excited.
While we were walking, I thought everything we saw was beautiful, but it was so hot and humid! We tried to find shady places to walk, moving from shadow to shadow. What shocked me was how some people seemed unaffected by the humidity, even choosing to jog down the National Mall at around 12 PM. I can't believe I used to not jog after 10 AM because of the "heat."
At the info session we had an admissions officer named Heather talk to us about Georgetown U. We learned that the University is the most selective in the nation, its great 11:1 student-faculty ratio, their good basketball and soccer teams, and that they have a Common Core undergrad program that requires students to take two philosophy, two English, and two theology classes. We also learned that Georgetown doesn't use common apps, but instead has its own requirements, including an alumni interview. After Wash U, I found the info session interesting, but also slightly boring and straight off the handouts.
Of course, I asked if the credits I've been getting at Middle College might count at Georgetown. Heather said they might as long as it doesn't go towards our high school diploma, but really depends on what the professors in each discipline decide.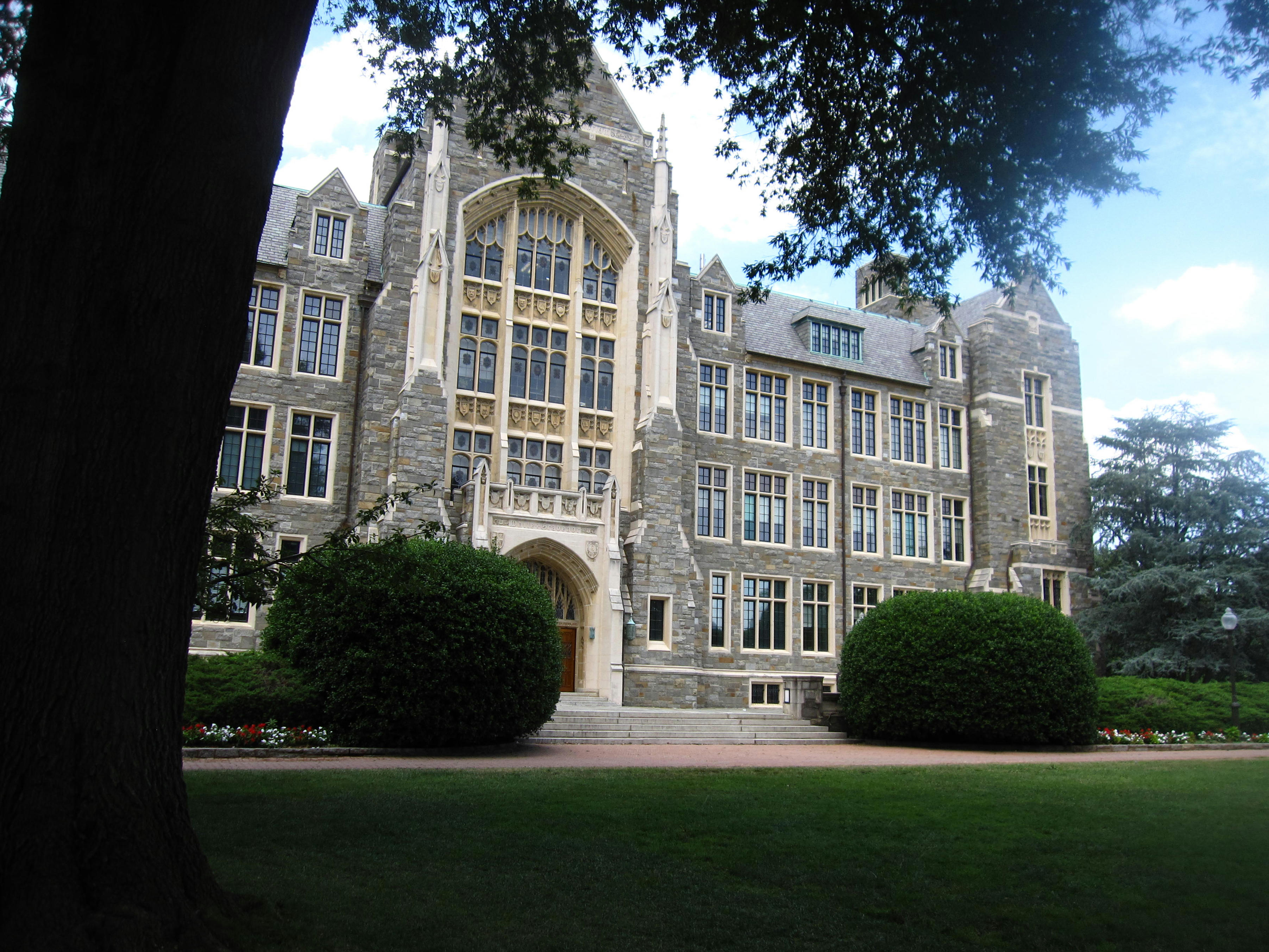 We then moved on to our campus tour, which was led by a student named Charlotte. She led us through the maze of tall brick buildings, telling us about the dorms, the emergency blue light system they have that ensures each student's safety by having police come to your blue light in as soon as 30 seconds, the average 18-people size of each classroom, the top step of a building where Abraham Lincoln and other influential people spoke, the Corp (or the biggest student-run non-profit organization in the world), the school's Christian values and mission to help the world and community, and traditions such as stealing the clock hands to those you want to speak at convocation and avoiding stepping on the seal at Healy Hall (or Hoyas say you won't graduate).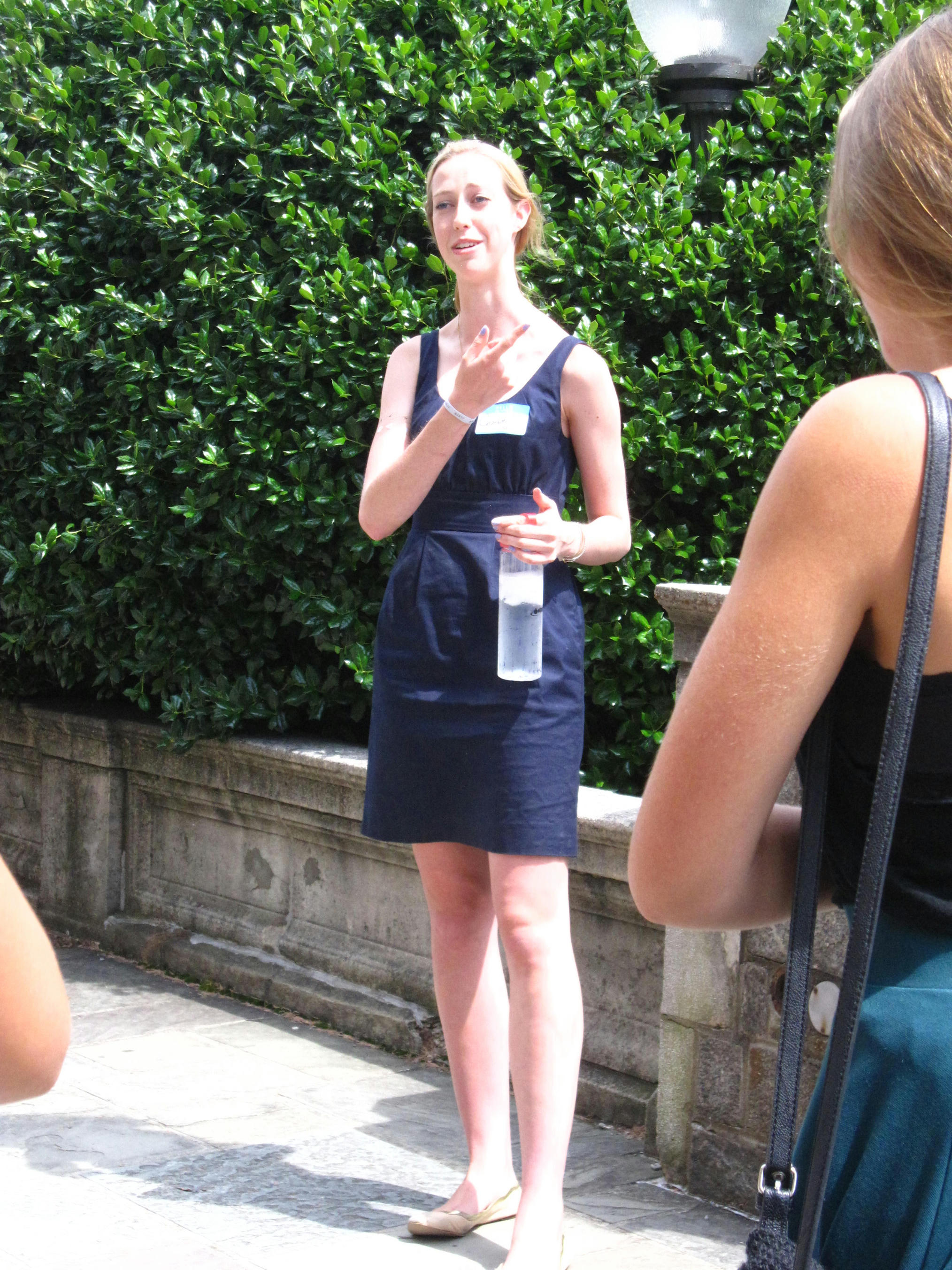 Charlotte, our tour guide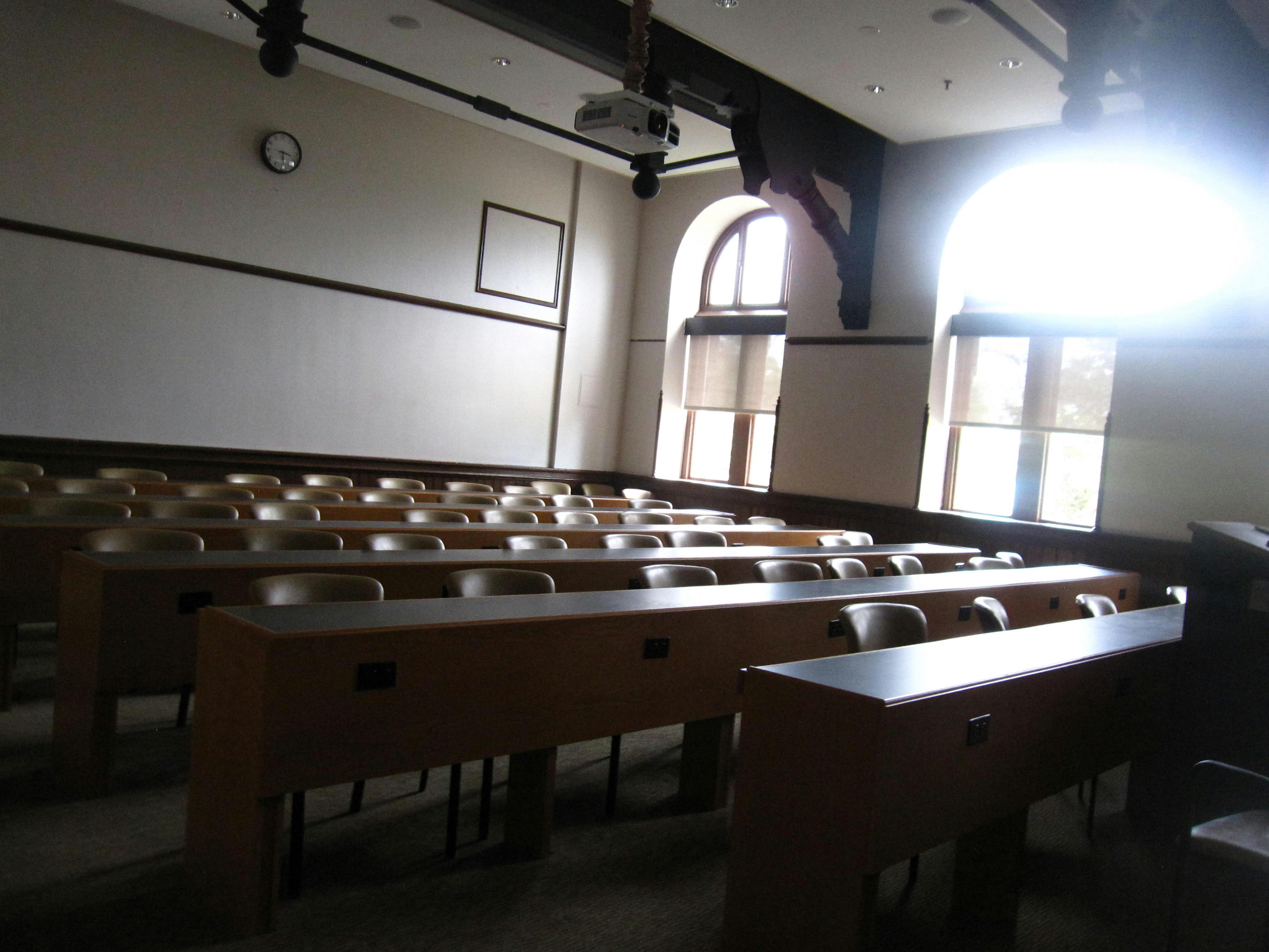 Average classroom
To be honest, I appreciated the campus tour and the buildings, but it was honestly so hot with clouds threatening to rain above us that it took away from the full effect of the tour. Our cohort talked to Alie about that later, and she suggested that because many people already want to go to Georgetown U, they might not put as much effort into their tours as other schools (which I understand. People would want to attend Georgetown U no matter what the quality of their tour is).
After the tour, we picked up some food from Safeway for our breakfast tomorrow, then went to the City Tavern Club, one of the oldest buildings and the last remaining Federal-period tavern in Washington, D.C. We met Kevin, Andrew (an ILC alumnus at Brown who's currently interning in D.C.), Trevor, Katherine, Nishaat, and Sean (the head of Georgetown D.C. alum). I was seated between Nishaat and Jimmy, with Alie and Kevin across from me.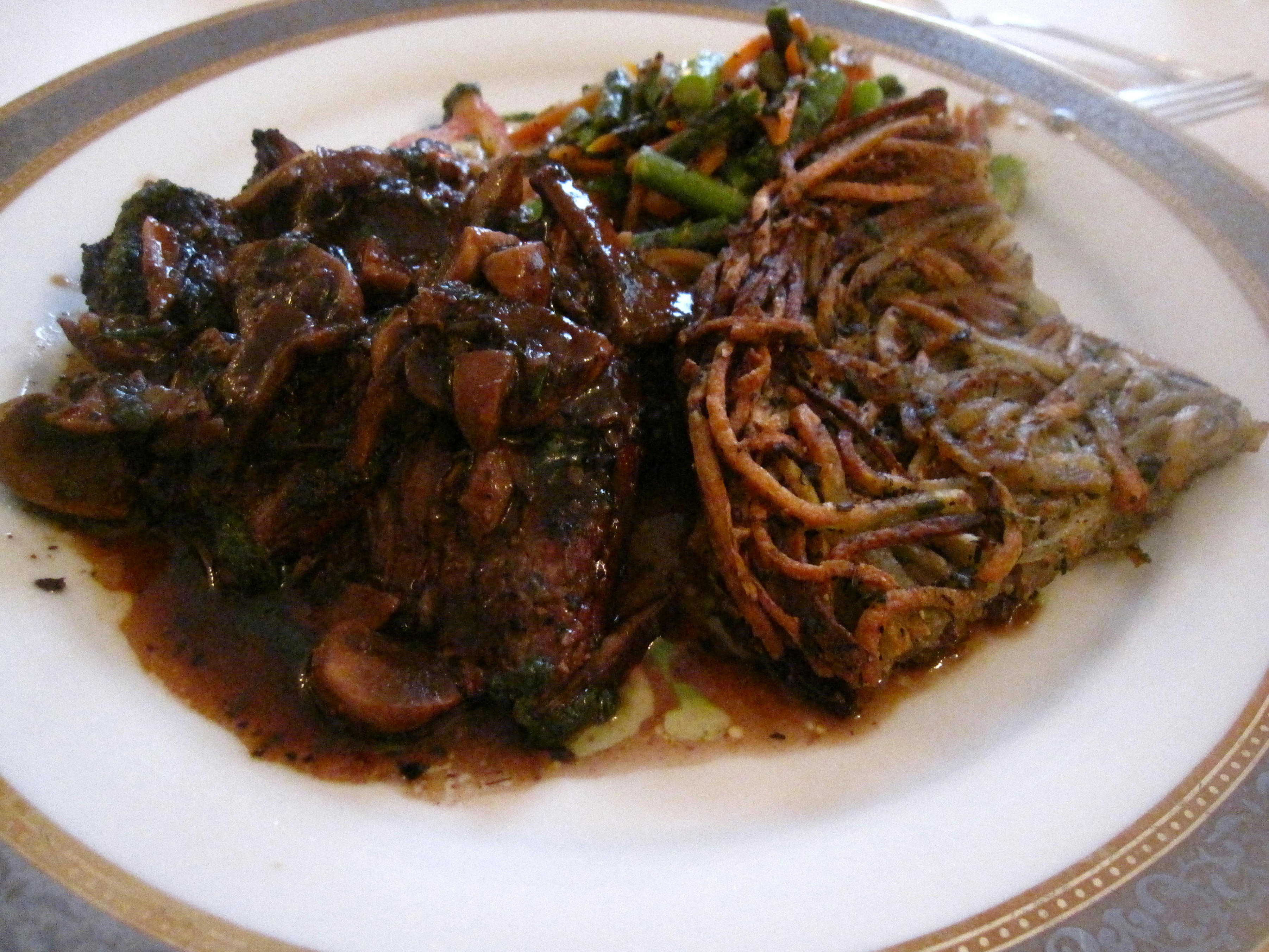 Steak with mushrooms and vegetables
I'm so glad we were able to talk to the alums because the dinner helped clear misconceptions I had. Kevin and Nishaat told us how students at Georgetown University are like, and therefore what they're looking for—hardworking students willing and passionate to make a difference in their community. Kevin and Nishaat both said that though it's competitive at Georgetown, everyone is friendly and passionate and involved in something concerning their community. They both said how the competition only makes each student push themselves harder, which I think is healthy to an extent.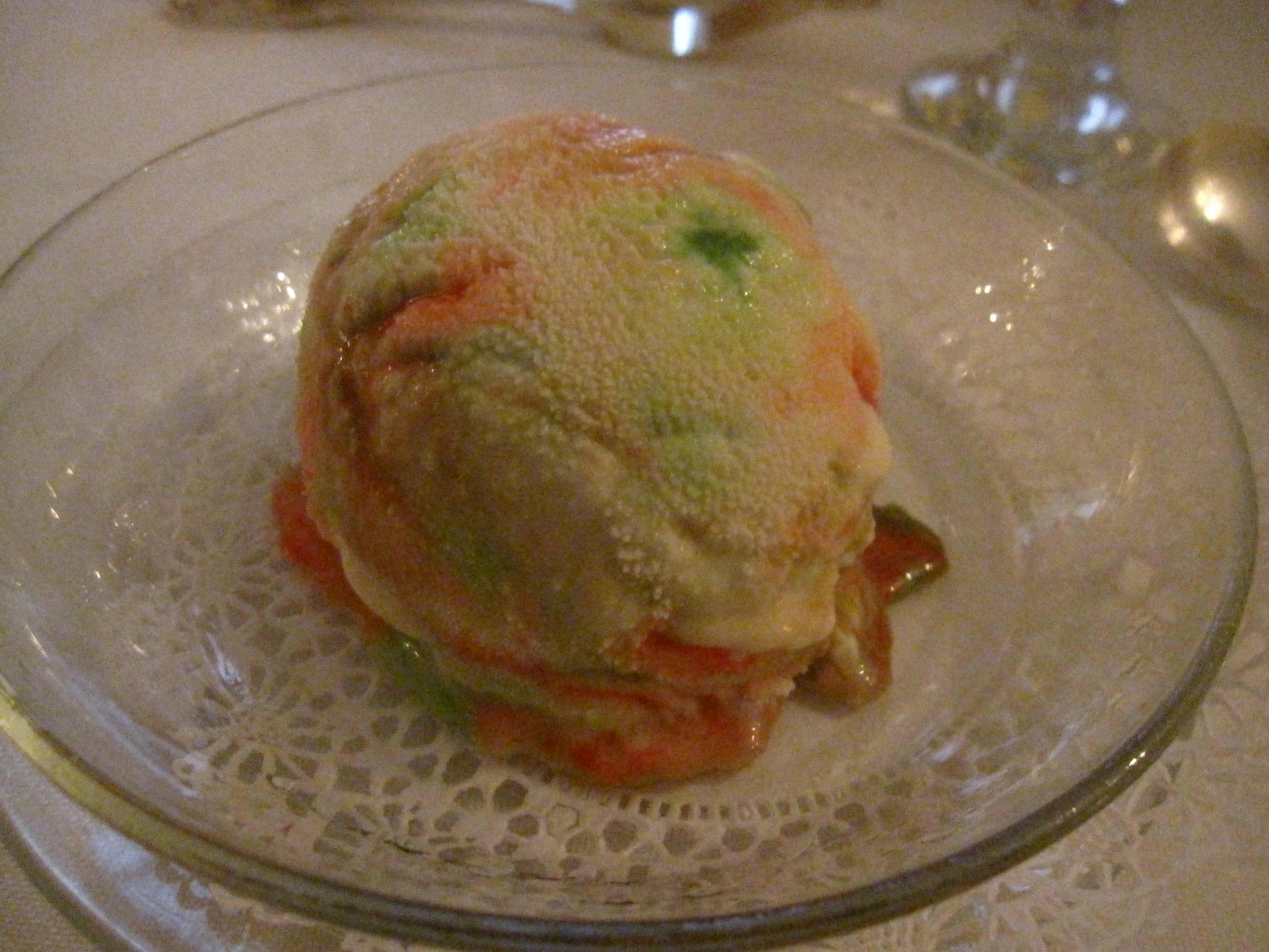 Delicious peppermint ice cream!
We discussed Summer Fellows, a program that pays for eight lucky students' expenses that Nishaat is a part of this summer. I learned how internships are valuable for the experience and for discerning what your interests for a profession are, the fantastic international jobs students can get, and how clubs in college are so much more time-consuming and yet seem so much more worth it once you've discovered what your true passions are. They told us how many internship opportunities and jobs you can find in D.C., how students can acquire jobs by keeping in contact with people and expressing interest, and how helpful alumni interviews are.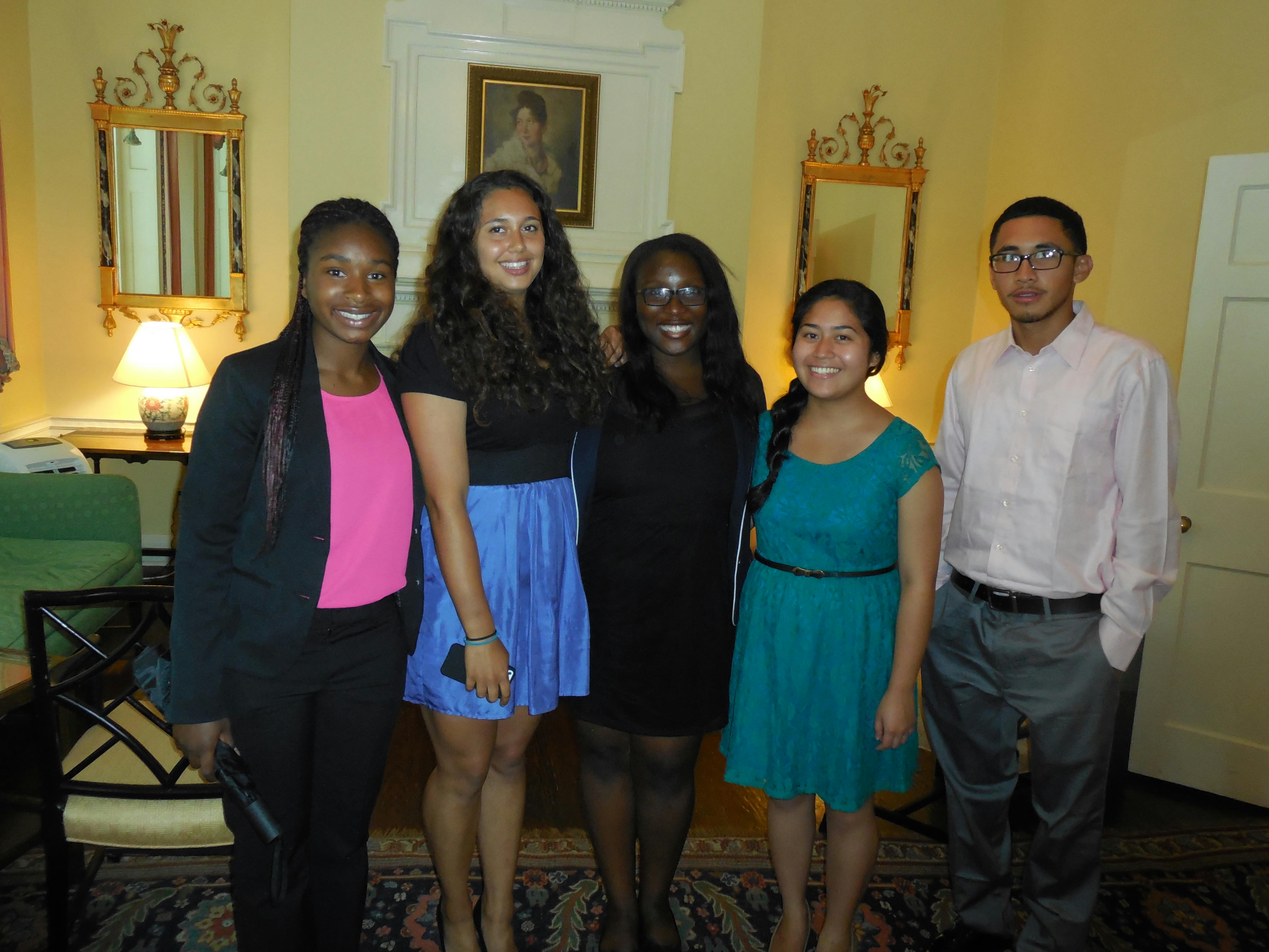 Andrew mentioned something I think many people in our district should consider when applying to colleges: many private universities may have a higher price tag than UCs and may seem more expensive, but the private universities offer larger scholarships, therefore lessening the tuition you pay and giving you better quality education.
After the alum dinner, we took a tour around the famous Tavern Club. It was fascinating to see the tavern myself and step back in time.
I've learned so much today. I doubt I was able to put it all in this one tiny blog. It was truly a fantastic dinner with the alums, and makes me want to apply to Georgetown U. However, if Nishaat considers herself just a regular student, then I'm not sure I'm Georgetown material. I'd love to give back to my community, and would love to make a difference internationally, but I just can't see myself there. I don't speak five languages and lead multiple clubs like Nishaat and apparently most other students, but perhaps a couple years combined with my passion to help others will cause me to change my mind later on.