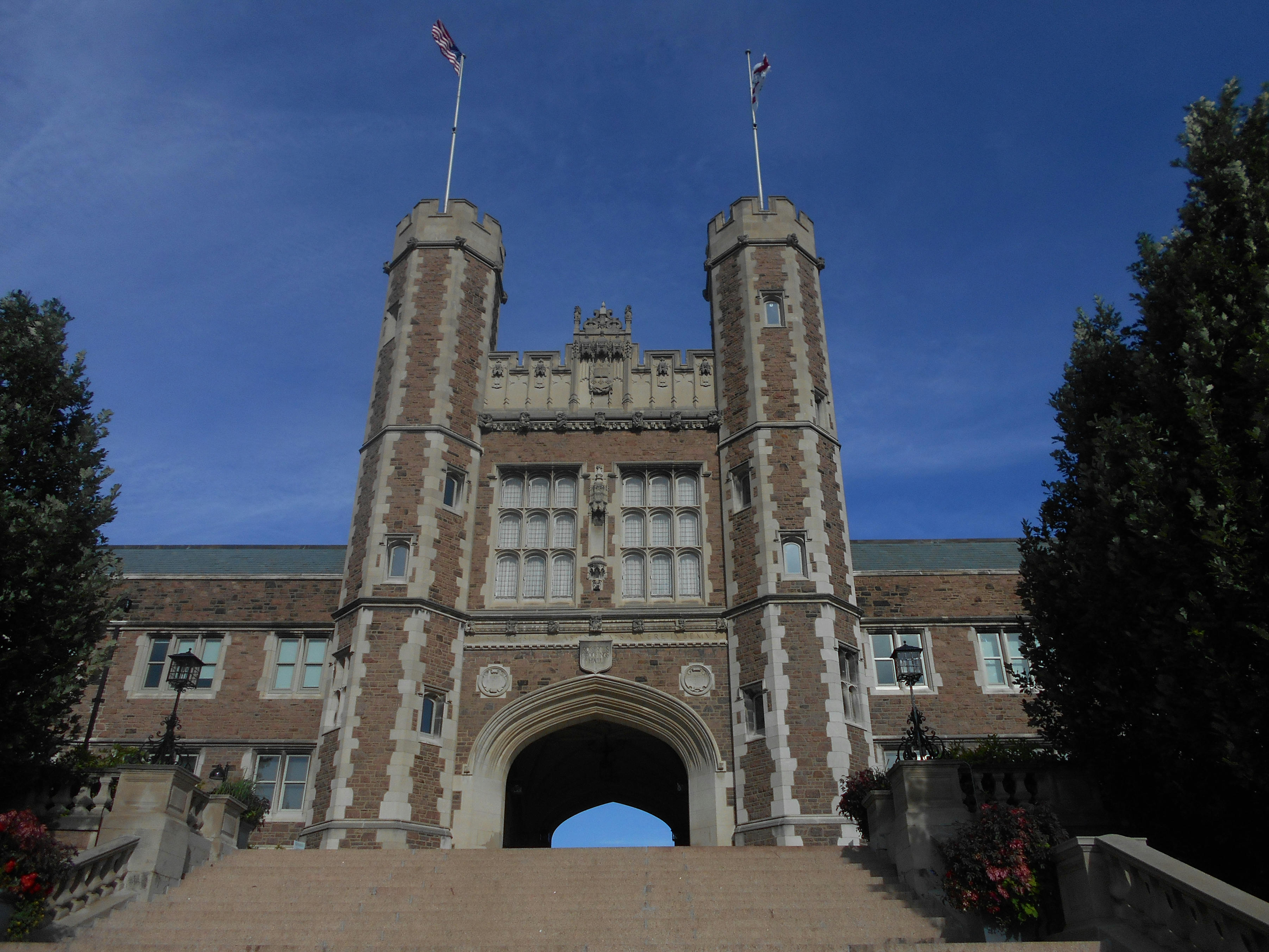 The Front of Wash. U
This morning we all got together and got breakfast in the hotel. After breakfast we left to go on the tour of Washington University. Before we went on the tour, we had to check in and wait for 15 minutes. After the short wait the tour guides split a bunch of people in to 2 groups after they introduced themselves. So we decided that we wanted to go with the tour guide named Simona. She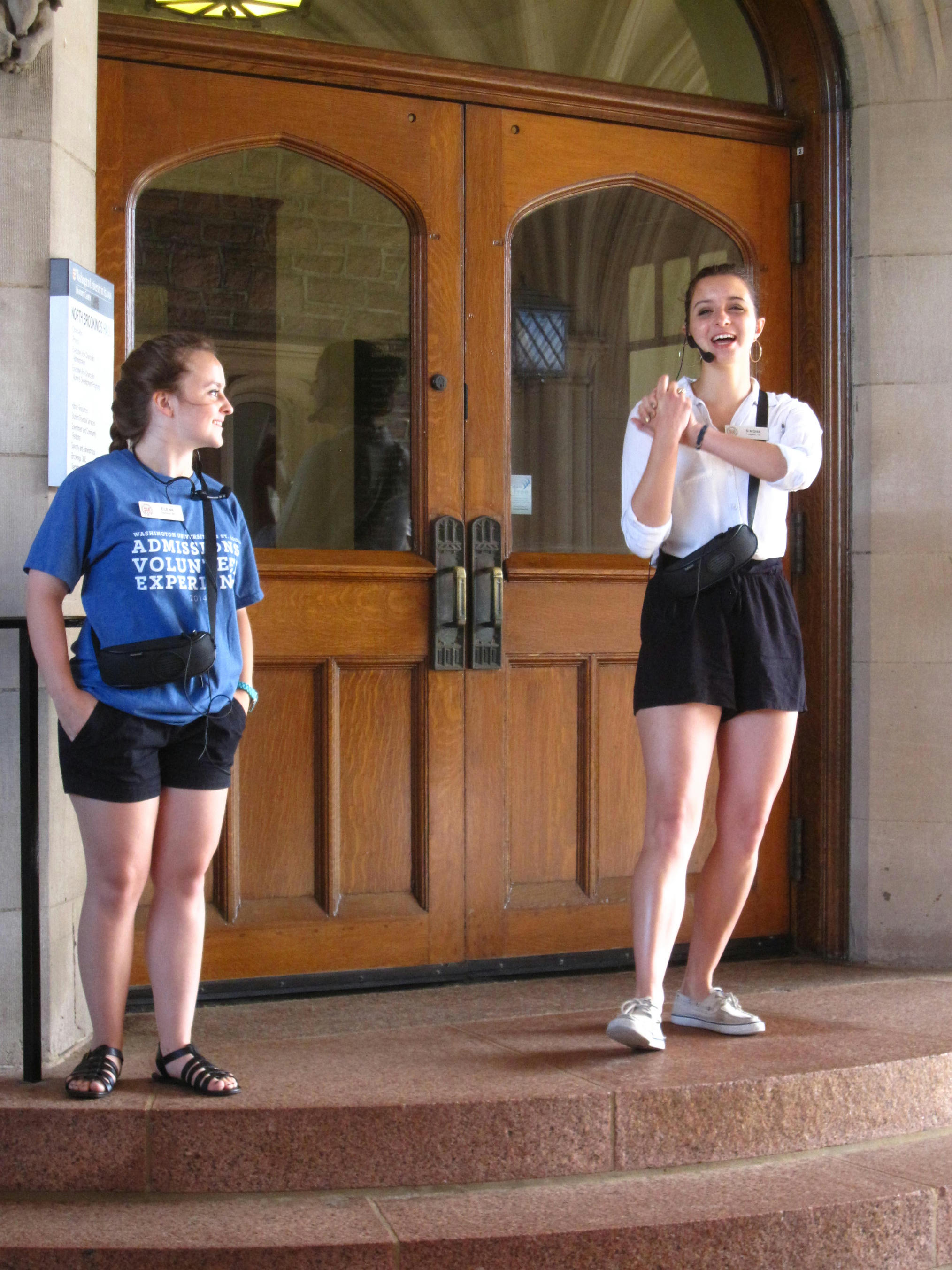 Tour Guides( Simona on the Right)
is a current student at Washington University and is from California. I learned that this school is a research institution and that it is encouraging to all students and is a very good environment to be in. We also learned that there are 5 divisions/schools. For example, architecture, art, arts & sciences, business, and engineering & applied sciences.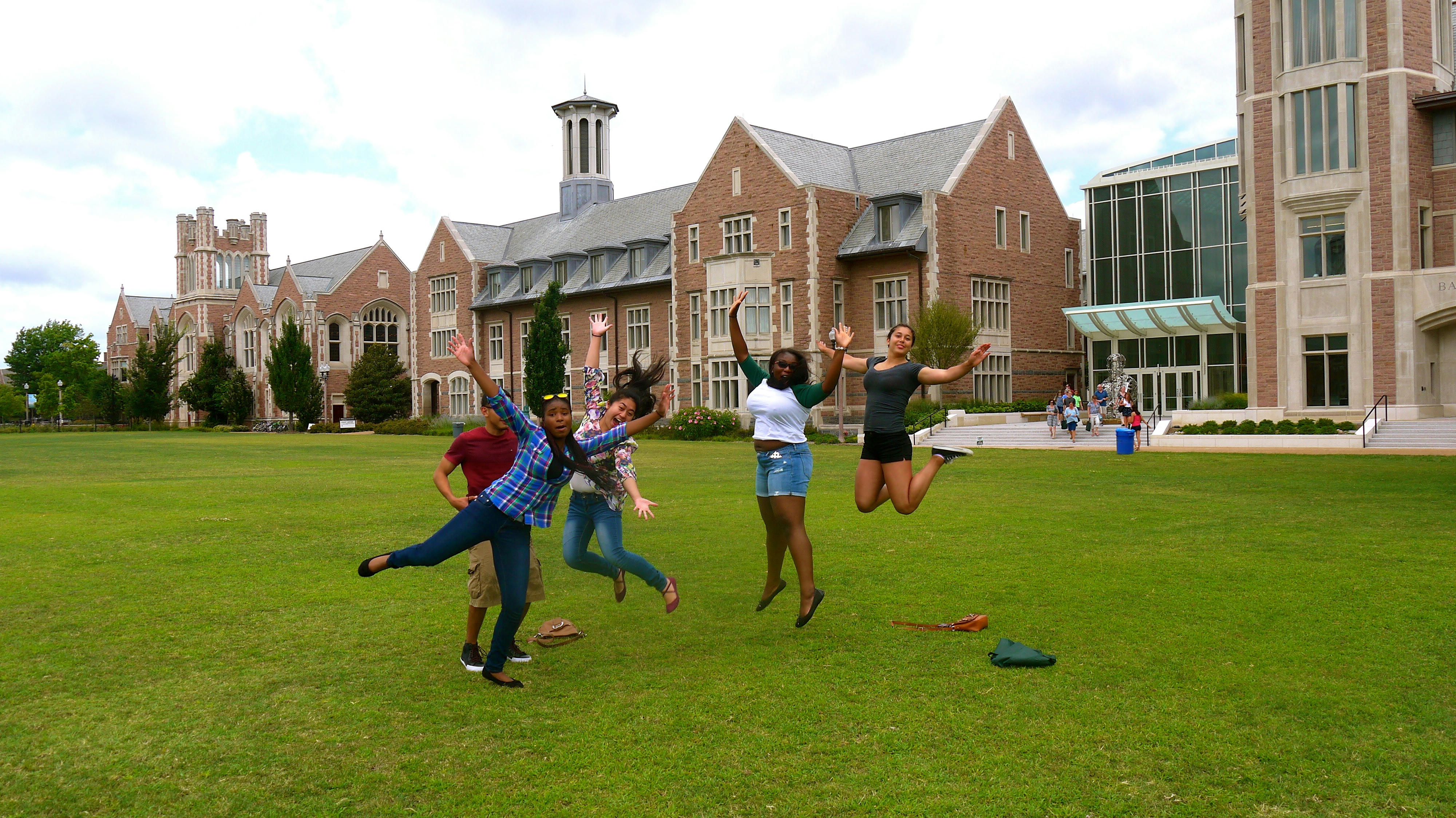 After the tour. (Photo Bomb!)
On our tour we visited a dorm room, walked around the school while Simona was telling us about the dorms, dining, study areas and more. She talked about how they had all different types of clubs and groups. Some of the clubs were butter churning club, Harry Potter club, scrabble club, etc. She told us that there were about 300 clubs there at Washington University a.k.a. Wash. U. There was a club called the compliment club where they would sit on shapes and compliment people that walk past them. They would even compliment you if you weren't really dressed your best. (That's pretty cool for people to give compliments because it's so heart warming.) After talking about the clubs they have, we walked over to a sculpture of a bunny which was made by an unknown sculptor who did sculptures and put them where everyone to see and sometimes it would be used for advertisement. Sad to say that the person who made the sculptures passed away and the bunny was give to the school because the sculptor's wife didn't want it. There was also another person who knits sweaters for the bunny to wear and just like the sculptor, no one knows who does it and how they get it on the bunny.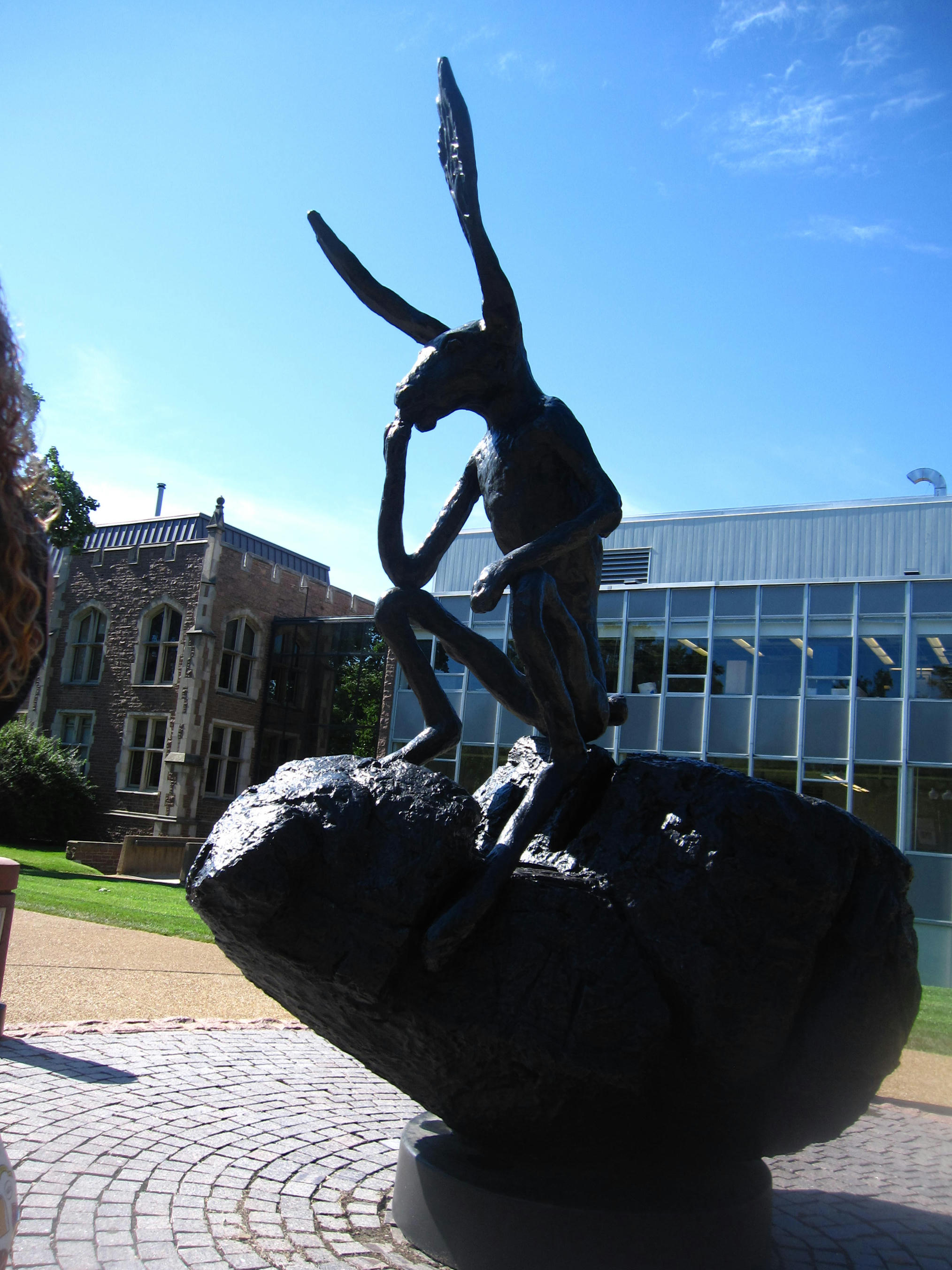 The Bunny Sculpture
Another part of the tour was that we went to their career center where there were advisers who help the students with anything they needed. There was a fun room where the students hangout and today we saw people playing pool and watching the World Cup. At the end of the tour we went to the front of the school and she showed us the other divisions/schools across the street and the park. The park is called Forest Park and Simona told us that it is 500 acres bigger than Central Park. That's pretty big!! There was also a dining hall where we went to have lunch after we went to the info session.
The Visit to the Zoo
At the info session, the admissions rep. was Easton Knott and his partner was Ellie. Ellie talked about her experience being there and what it's like at Wash. U They gave a lot of information about how they have 3 concerts every year with people like Macklemore, Black Eyed Peas, and Chuck Berry. Chuck Berry I an American guitarist, singer, song writer, and one of the pioneers of rock and roll music. Easton informed us that Chuck Berry comes and preforms from time. He also told us that there was a zoo, golf course, and more at Forest Park. So we went to go visit the art museum across the way after the session. After going too the art museum we went to the zoo to see some cool animals. The animals we saw were chimpanzees, apes, tigers, lions, sea lions, gorillas, zebras, and prairie dogs, which were so cute by the way.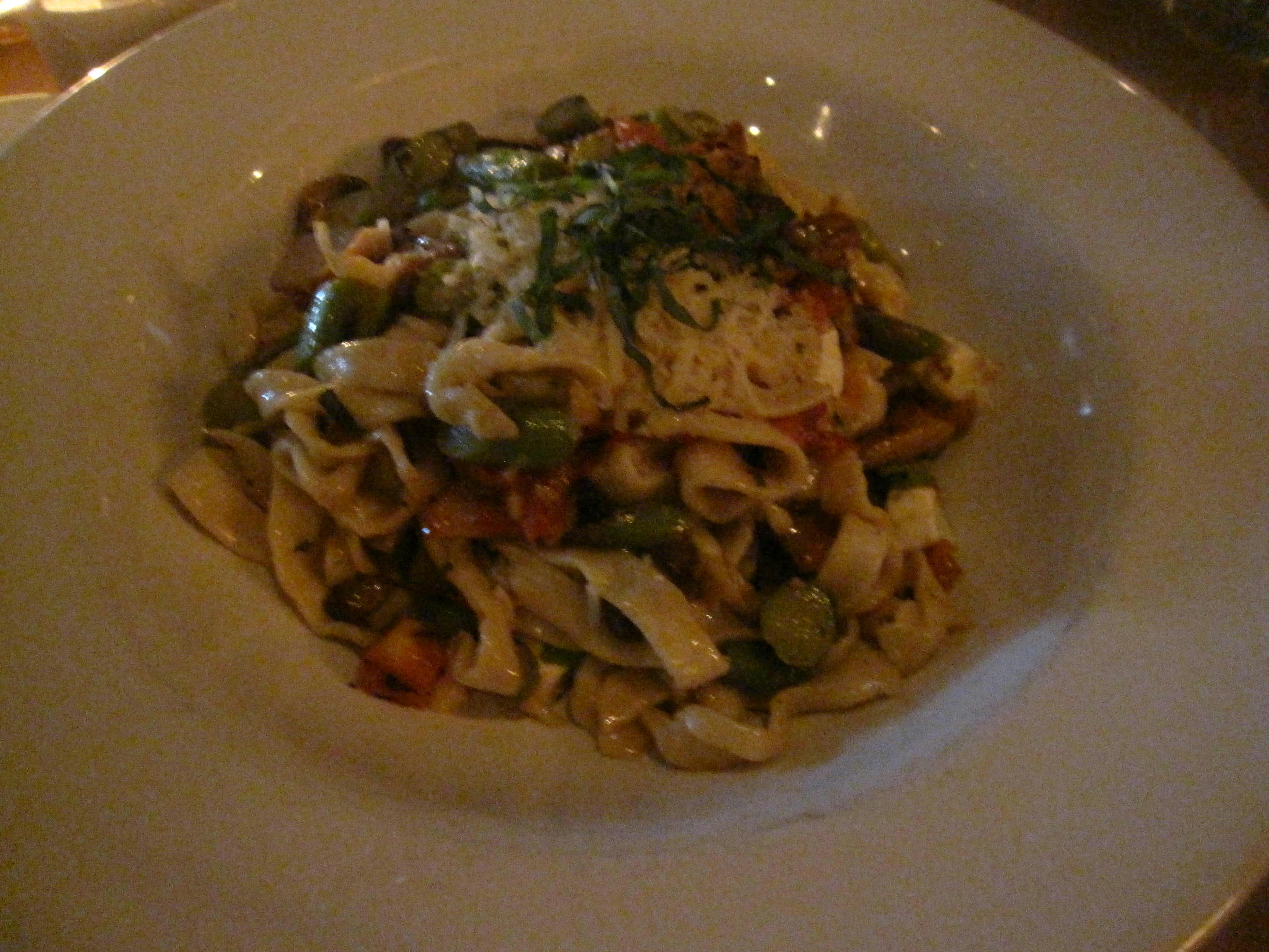 Home-Made Fettuccini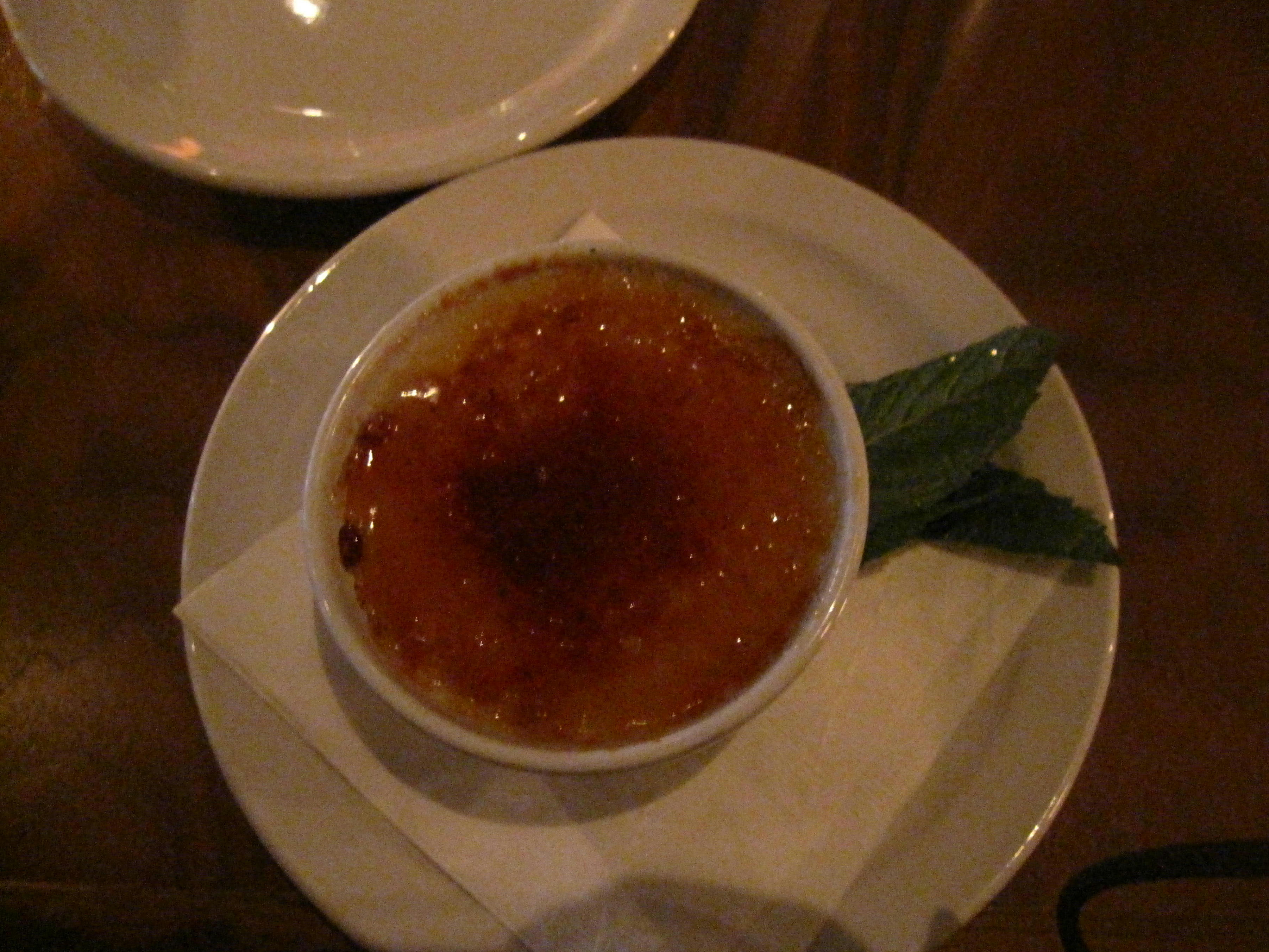 Vanilla Bean Crème Brulee
The Group Picture
To wrap up the day we enjoyed a wonderful dinner with Jenny Alessi, Nicole Mcamis, Avery Suter, and Courtney Oei. Jenny is a Senior Assistant Director of Undergraduate Admissions, Nicole is a rising junior in the school of Engineering and Applied Science who is a Varsity Track and Field athlete and is the manager of the Women's basketball team, Avery is a rising junior in the College of Arts and Sciences double majoring in political science and physics and is also one of the campus tour guides for Wash. U, and Courtney is a rising sophomore in the College of Arts and Sciences.
So I asked both Nicole and Avery what was their interest in being at their school and they told me that the school was encouraging, it's a good environment to be in, and the people are very friendly. They talked about them working in the admissions offices, how they became friends with their coworkers easily, that there were eleven of them and they told how interesting most of them were.
I really liked talking to Nicole and Avery about sports they played. I also enjoyed telling them a story about my school winning the playoff game in basketball and getting a banner for our school. I told them how there were only three players left on our team that could play because three got fouled out and one got ejected from the game and there were only nine on the team. It was a game against Hercules High School at our school (Kennedy High School), 3 vs. 5 and they had a chance to win by free-throws but missed the last one and then they were up one, 71 to our 70. After they missed that one free-throw I caught the rebound, dribbled quick down the court, dodged the Hercules players, and made the game winning layup to make the score 71 to our 72. That was the most exciting game ever as a freshman on Varsity and everyone at the dinner table congratulated me on that. It was really nice talking to all of them and listening to them share their experience at Washington University.