We had class presentations today. Students presented topics ranging from bioweaponry to 3D bioprinting. It was a nice, enjoyable way for us all to learn more about a topic while supporting our classmates.
Tomorrow I'll be presenting with my partner, April! We'll talk about hyaluronic acid fillers.
After presentations, we moved on to finishing our lab. Sadly, it was the last lab of the program!!! I didn't want to throw away my white lab coat, but they made us for cleanliness reasons. I was sad they had us work entirely with computers instead of pipette or do anything hands-on for our very last lab.
Kaitlyn and I and our lab partners went out to Einstein Bagels to get Dollar Milkshakes one last time. I decided to go for mint, though I usually hate mint ice cream, and it was the best milkshake I've had so far!
There are only two days left to this program!!! Where has the time gone? It feels like I've just gotten here. We all admit that while this class was challenging (and at times confusing), we'll miss the experience of it. I've certainly met interesting people here. Our class is unfortunately only getting close as the end day approaches.
We all crowded around the ol' pipettes and took pictures. I'm feeling really sentimental about leaving this behind (and it's not even the last day yet!).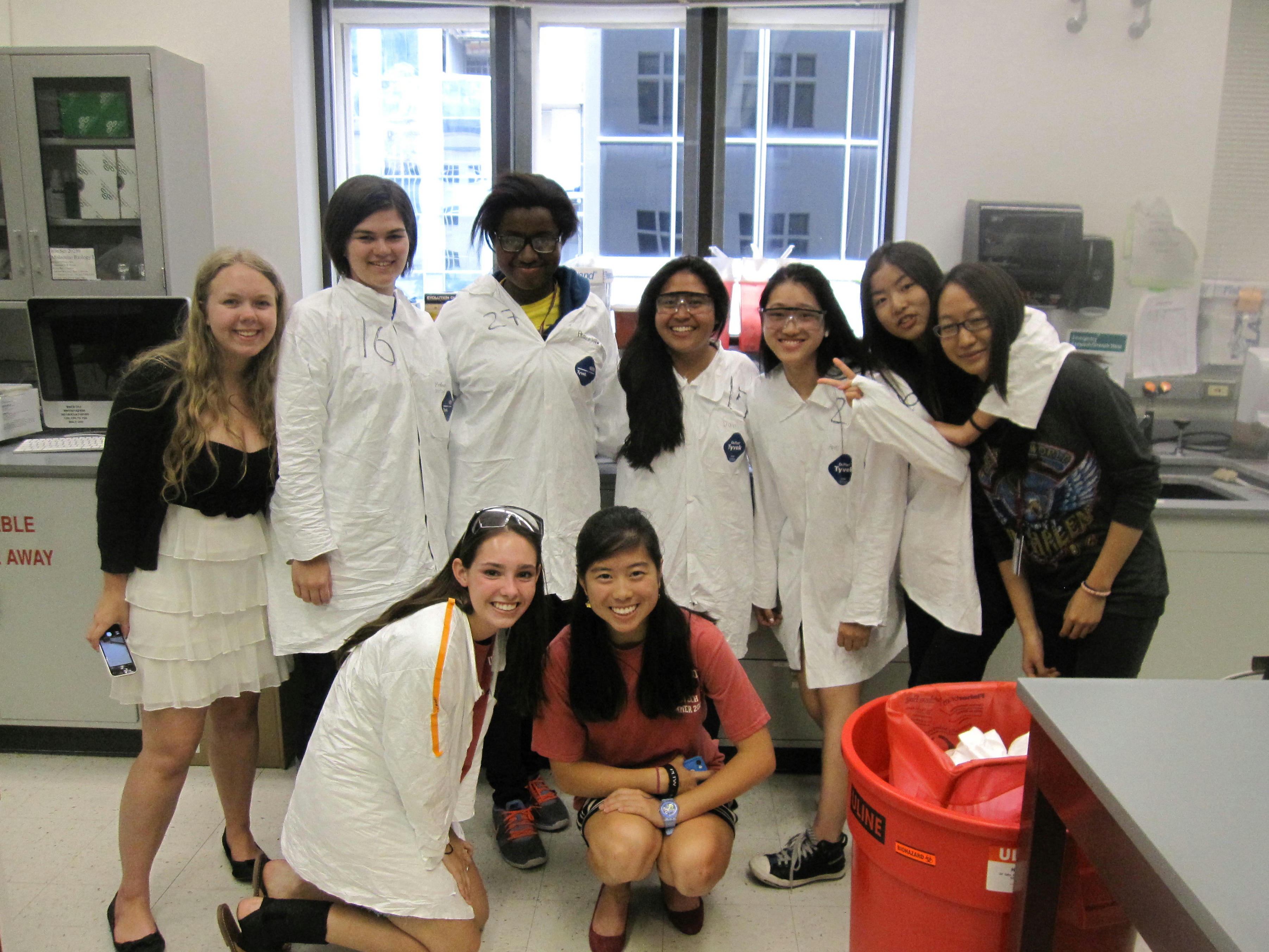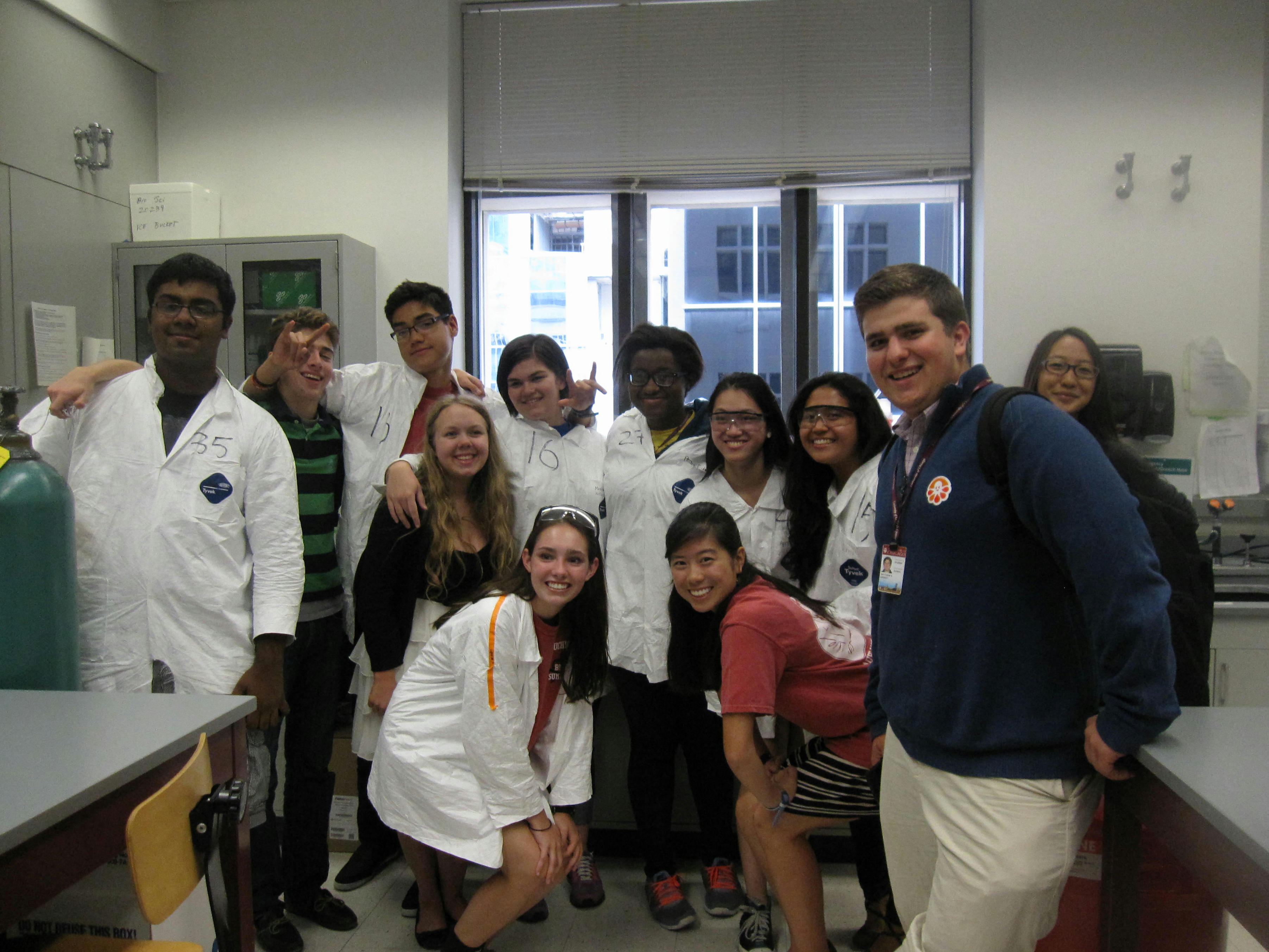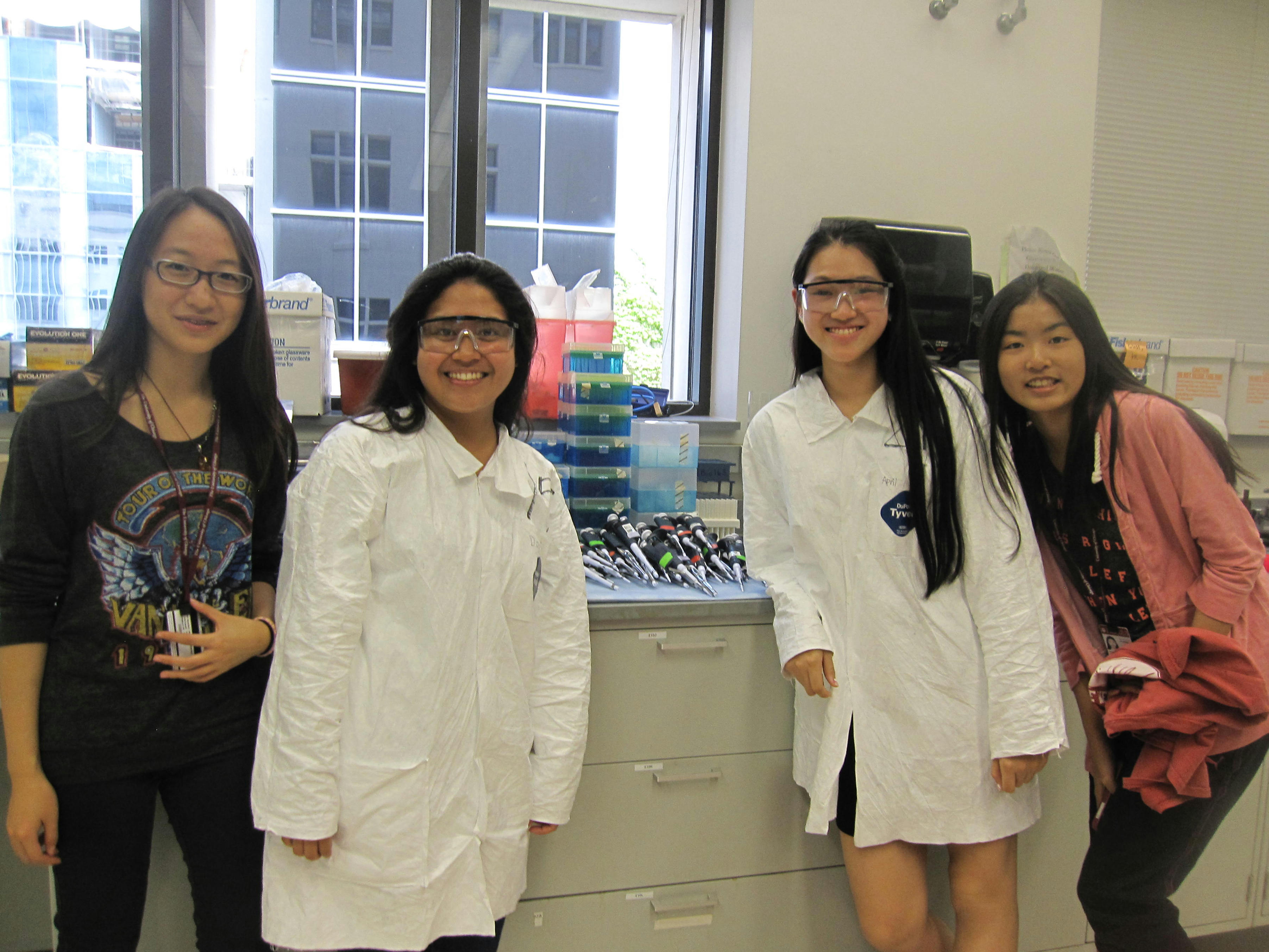 Left to right: Lulu, me, April, Demi
After the picture-taking, we went back to the classroom for Dr. Schonbaum's lecture about animal biotechnology. It was really interesting, as usual. We learned about EnviroPig, finfish and shellfish (AquAdvantage salmon), and covered embryonic stem cells (he lectured on more topics; these are just some I found really interesting). I finally felt the effects of last night's long night hit me--I suddenly got extremely tired.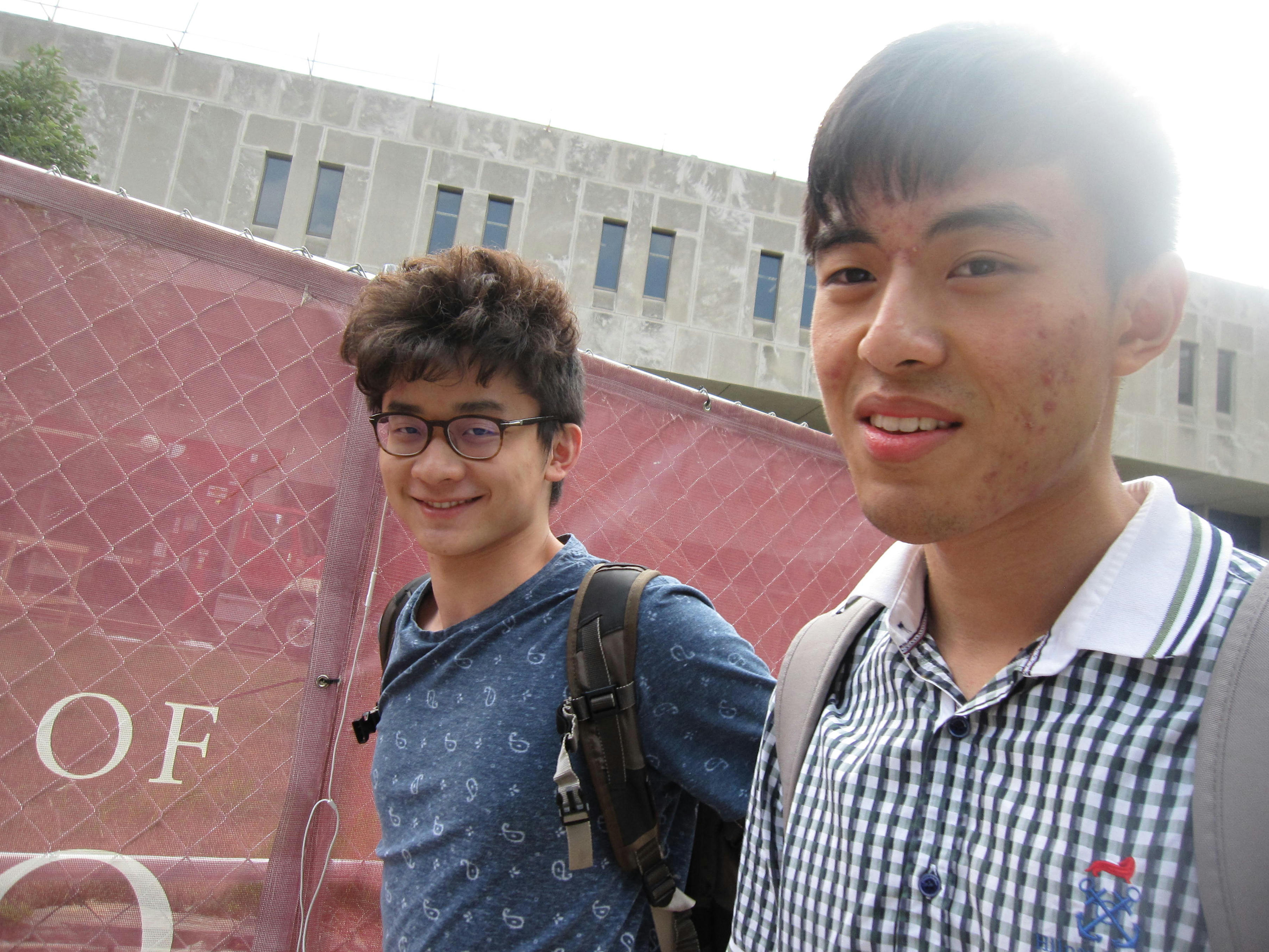 Left to right: Andy and Wister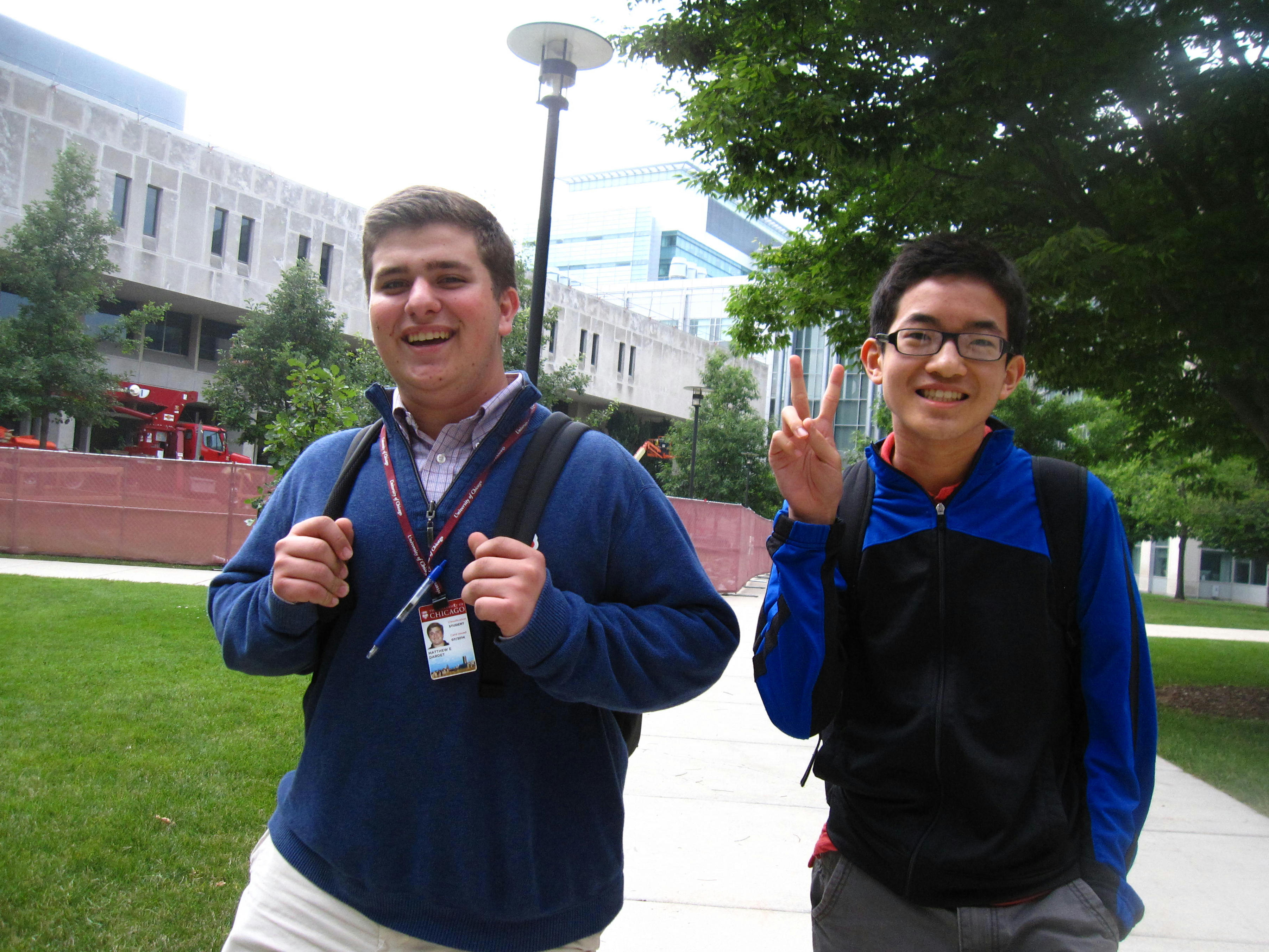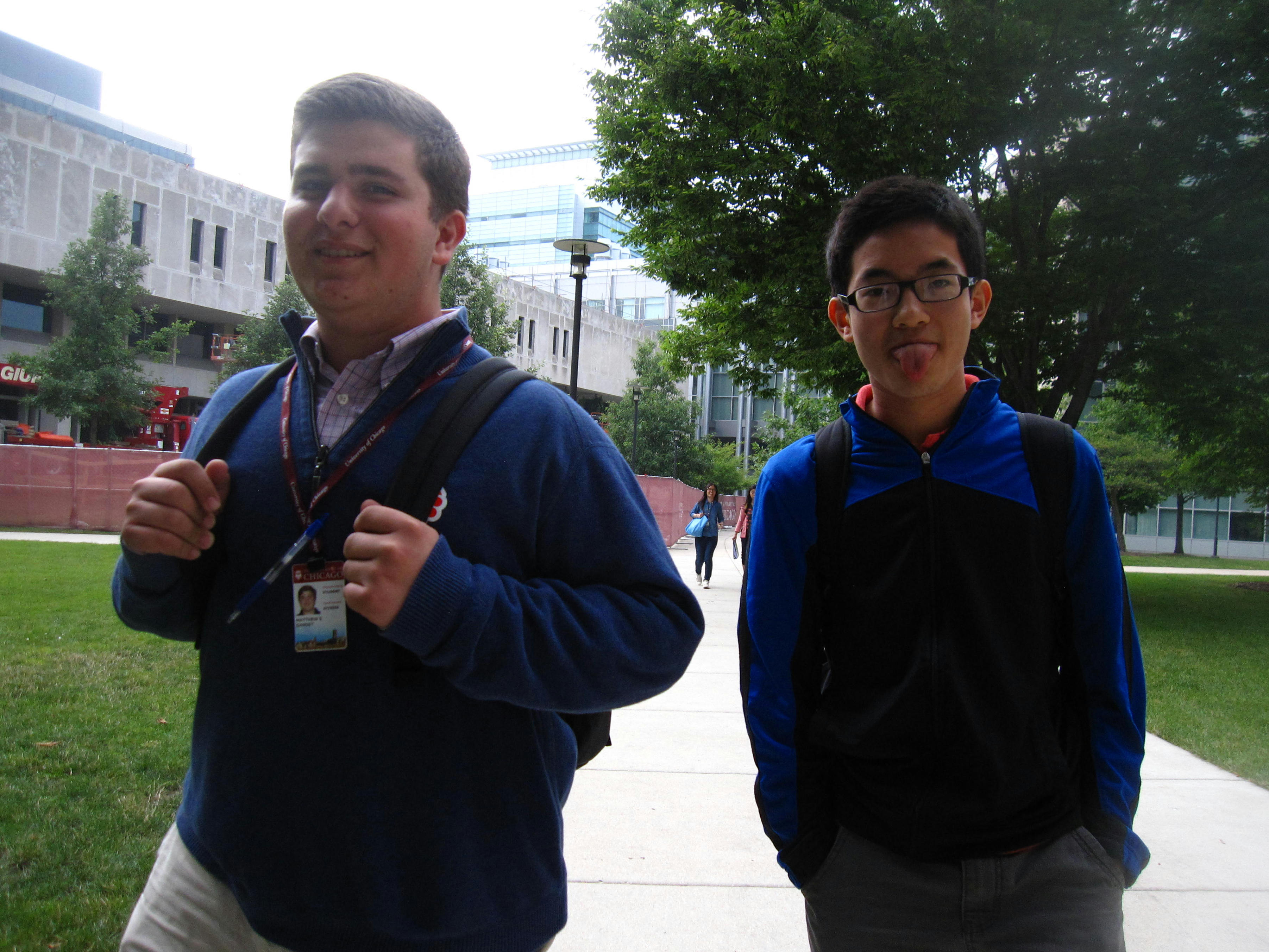 Left to right: Matthew and Ed
After the walk to the dorms after class, I took a nap and woke up an hour later to start the extra credit project with Kaitlyn and April. They're letting us, as a class, make a music video about a biology topic (we were just starting one of the takes). It'll be fun, I can tell!). We're planning on doing the Cup Song DNA parody Kaitlyn wrote.
After dinner, which we had afterwards, April and I worked on our presentation, readings, and homework. I can't wait for tomorrow!