As usual, today was another event-filled day. This morning waking up at the Omni hotel, encased in a cocoon of soft down pillows and the warmest blankets I've ever slept in (at least, it felt like that at the time), and hearing rain pattering on the window felt like ages ago.
After getting a delicious breakfast (where I had sunny-side up eggs, potatoes, turkey sausage, and toast), we gathered up all our things and headed for the University of Chicago.
Finally! The highly anticipated day!! I've been equal parts excited and anxious to get to UChicago, and now here I am, in my dorm room, writing this.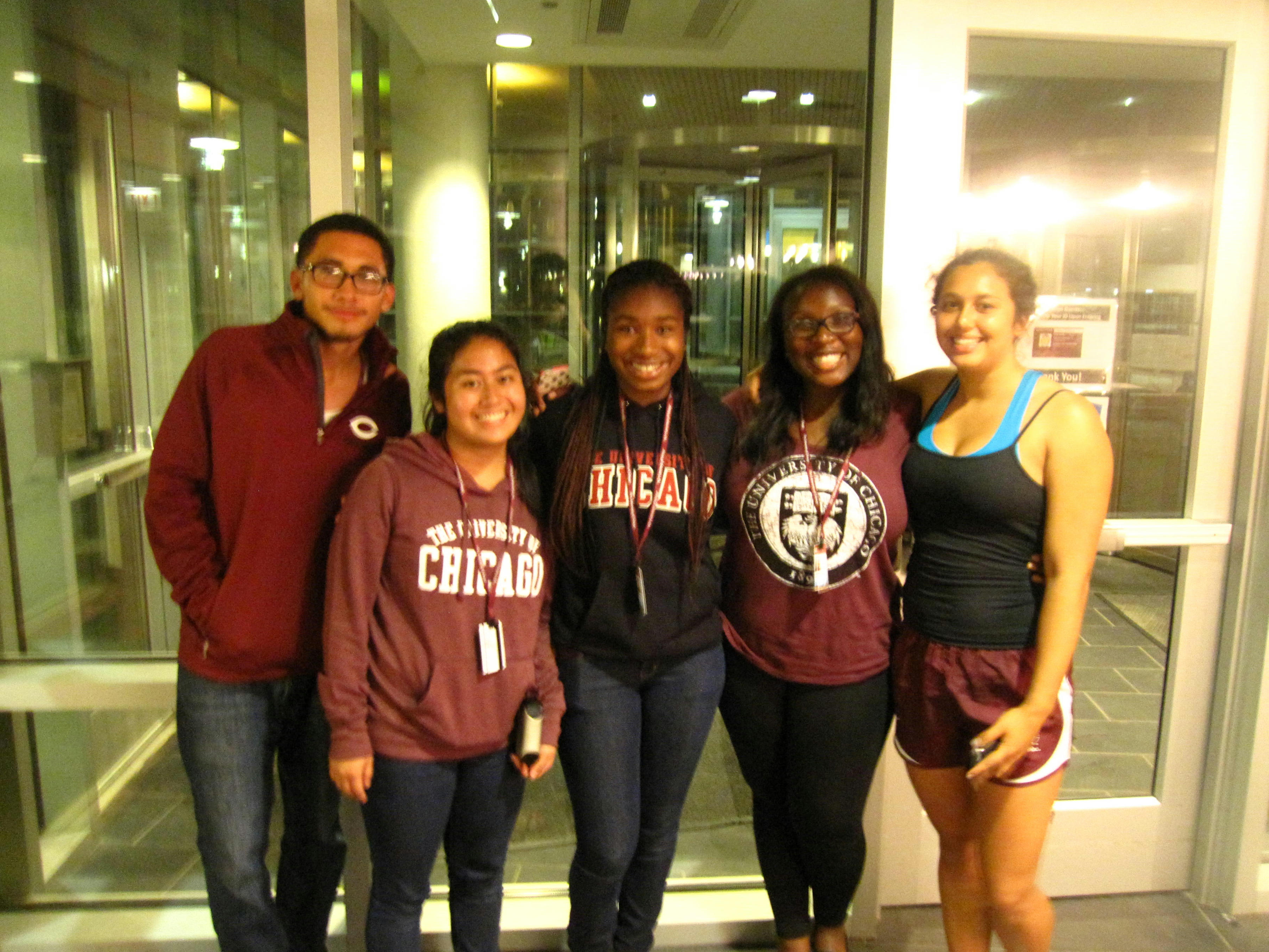 Once we arrived, we went to the bookstore and picked out our UChicago gear! There are so many things to choose from! Hoodies, crewnecks, shorts, hats, crop tops (yes, cute ones), cardigans (yes, cute ones!), bags (insanely cute, though at a high price), and tank tops (I'll have to buy one before I leave) are all offered at the bookstore. For a reasonable price, too—most of them were around the $30-$40 price range and were good quality.
Then we took our orientation and campus tour. We met our RA (Resident Advisor), Jill. Jimmy and I both have her, since we're both on the 1st floor (which I'm glad for, so I won't have to take the elevator to get out of the building). The rest of our cohort has different RAs.
Jill seems so great! She used to be part of this program when she was a rising senior in high school, so to see a Summer Session alum end up at UChicago as a now rising sophomore in college shows me she loved it a lot here, like I hope I soon will. She took everyone from our floor around campus and showed us the libraries, bookstores, classrooms, stores, emergency blue light poles (congratulations, UChicago—you're the only school out of five that hasn't said the overused "I've never once felt unsafe on campus" phrase yet still got the point across). I actually learned something new about the emergency blue light poles today, though I don't know if this only applies to UChicago or if it applies to other schools. Jill told us that if we push the button while running away, the pole will track down where you're going so the police can still find you and help you. That's really useful.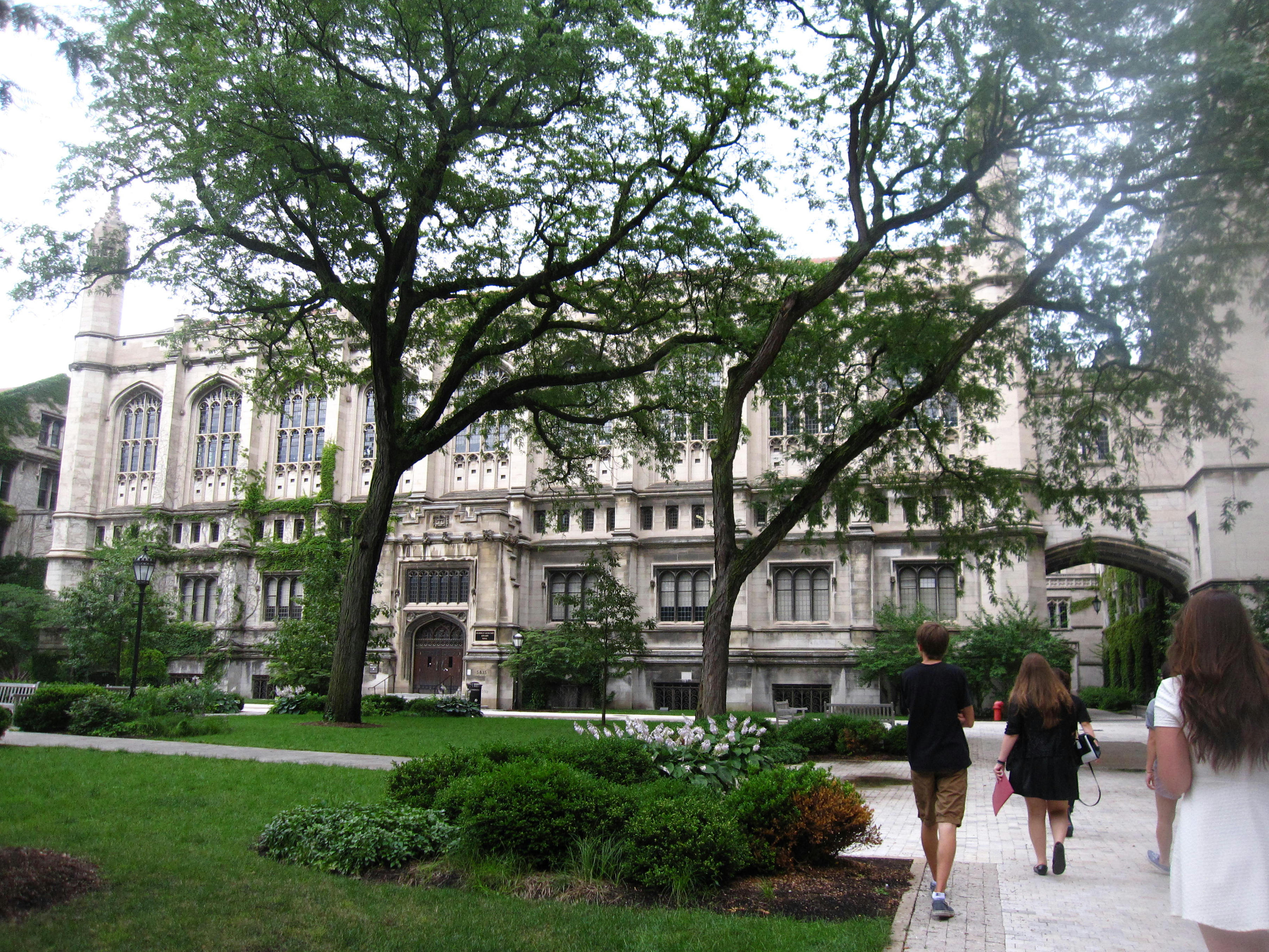 The campus tour wasn't exactly like other campus tours. While at other colleges it felt like they were trying to convince us to apply to their school, this tour felt like Jill was just talking to us as an RA, showing us places we could hang out, buy food, or study (I liked it, it felt way more natural).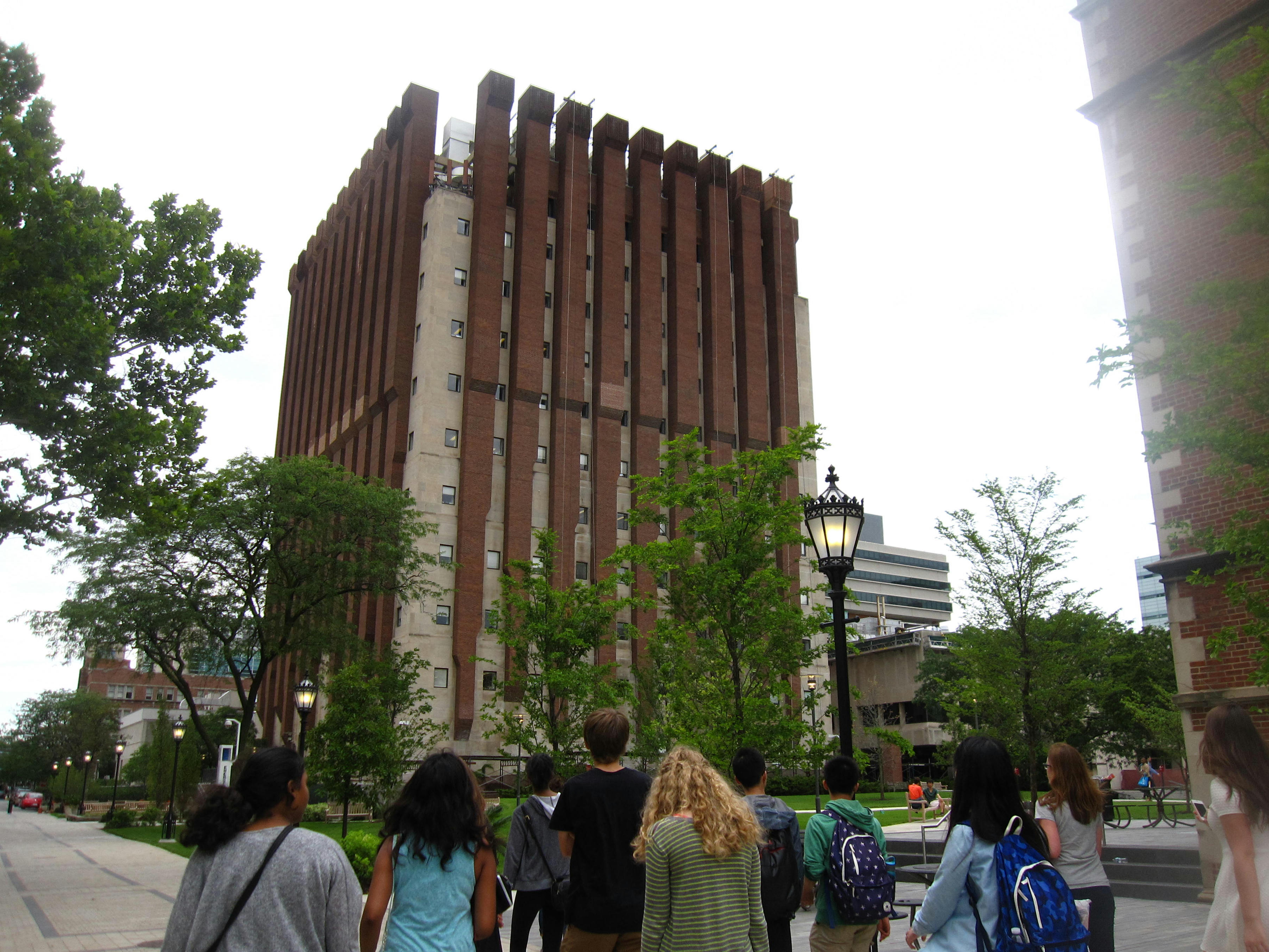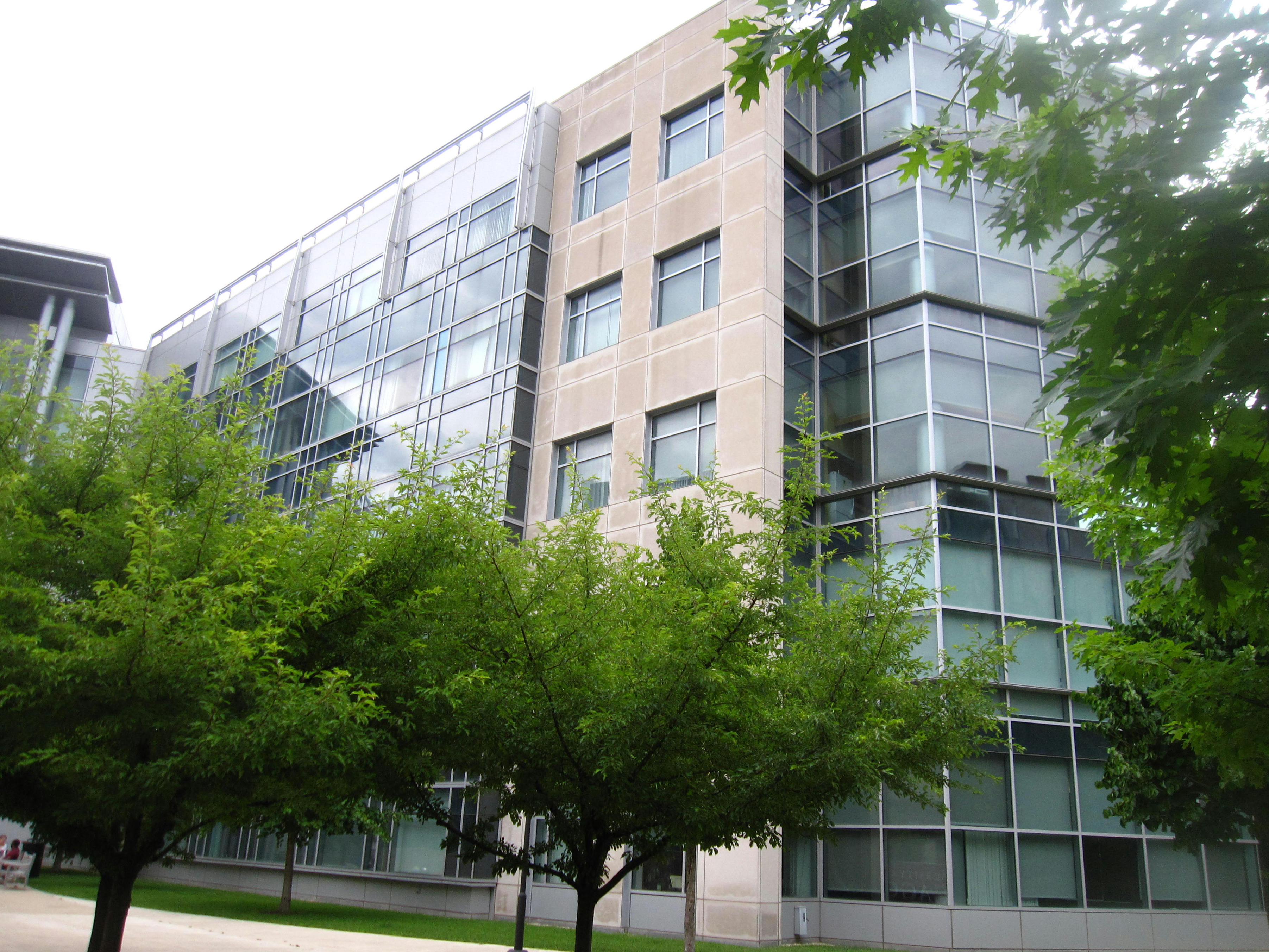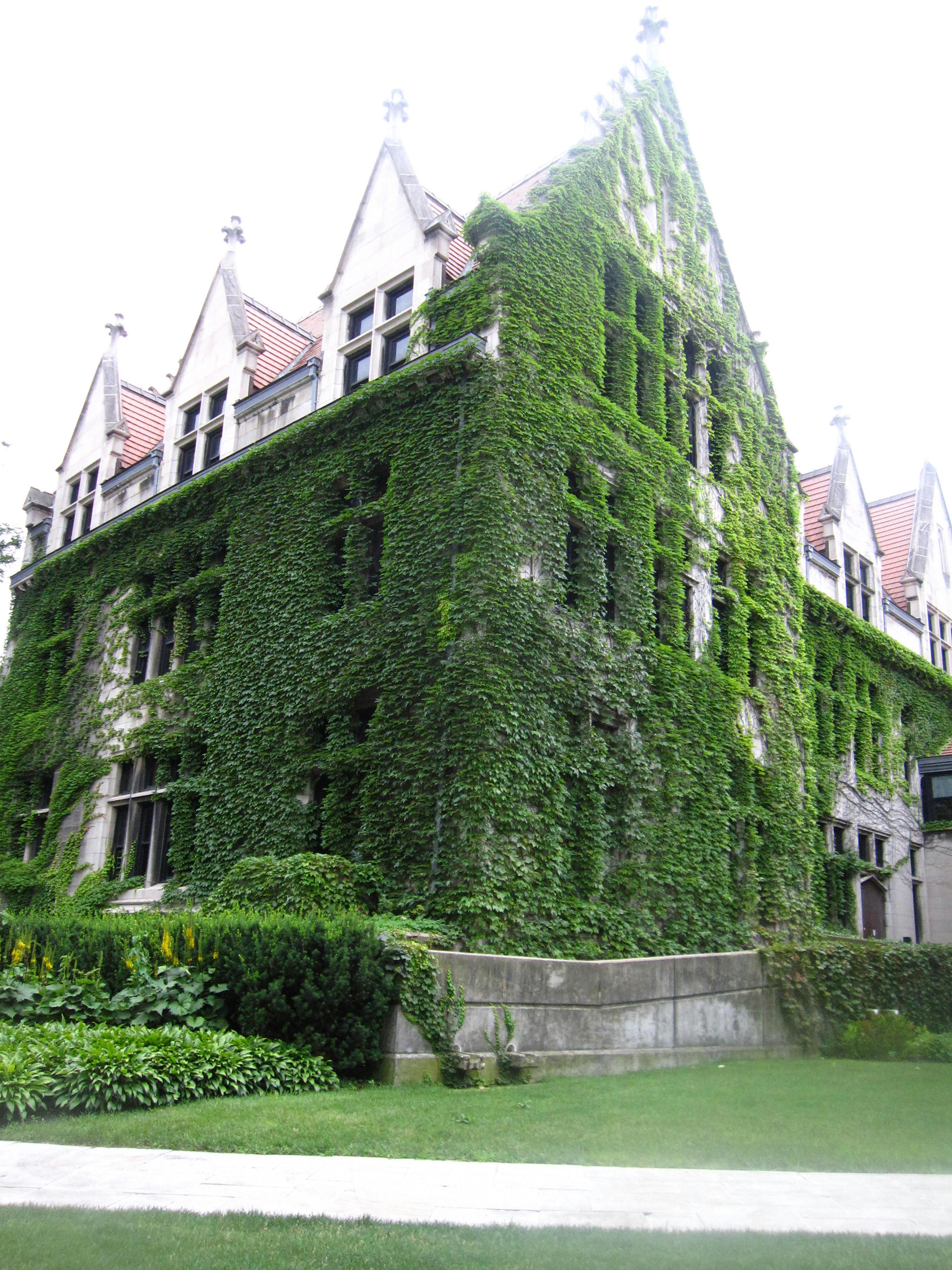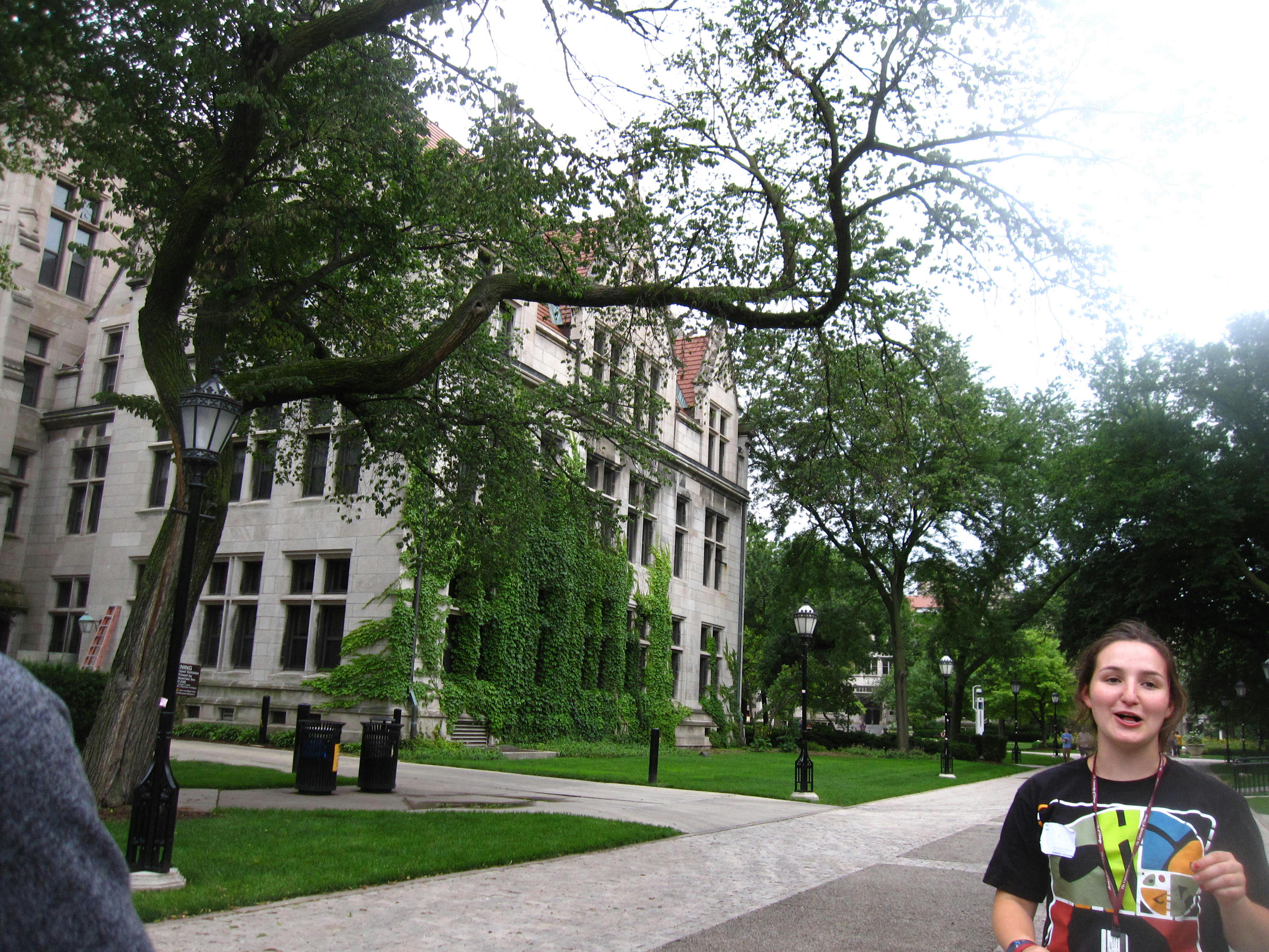 Jill in the right corner
Afterwards, our cohort got our UCIDs and went to our rooms to unpack and meet our roommates. I really like my roommate, Kaitlyn. She's a rising senior who comes from a charter school in Arizona (so she's used to a small school and very dry weather like me), and is also in the Biotech class with me, so we can study and walk to class together. She's so artistic! Her side of the room is cute and colorful, while mine is drab and colorless. She even let me decorate a part of a wall with colorful tape she brought.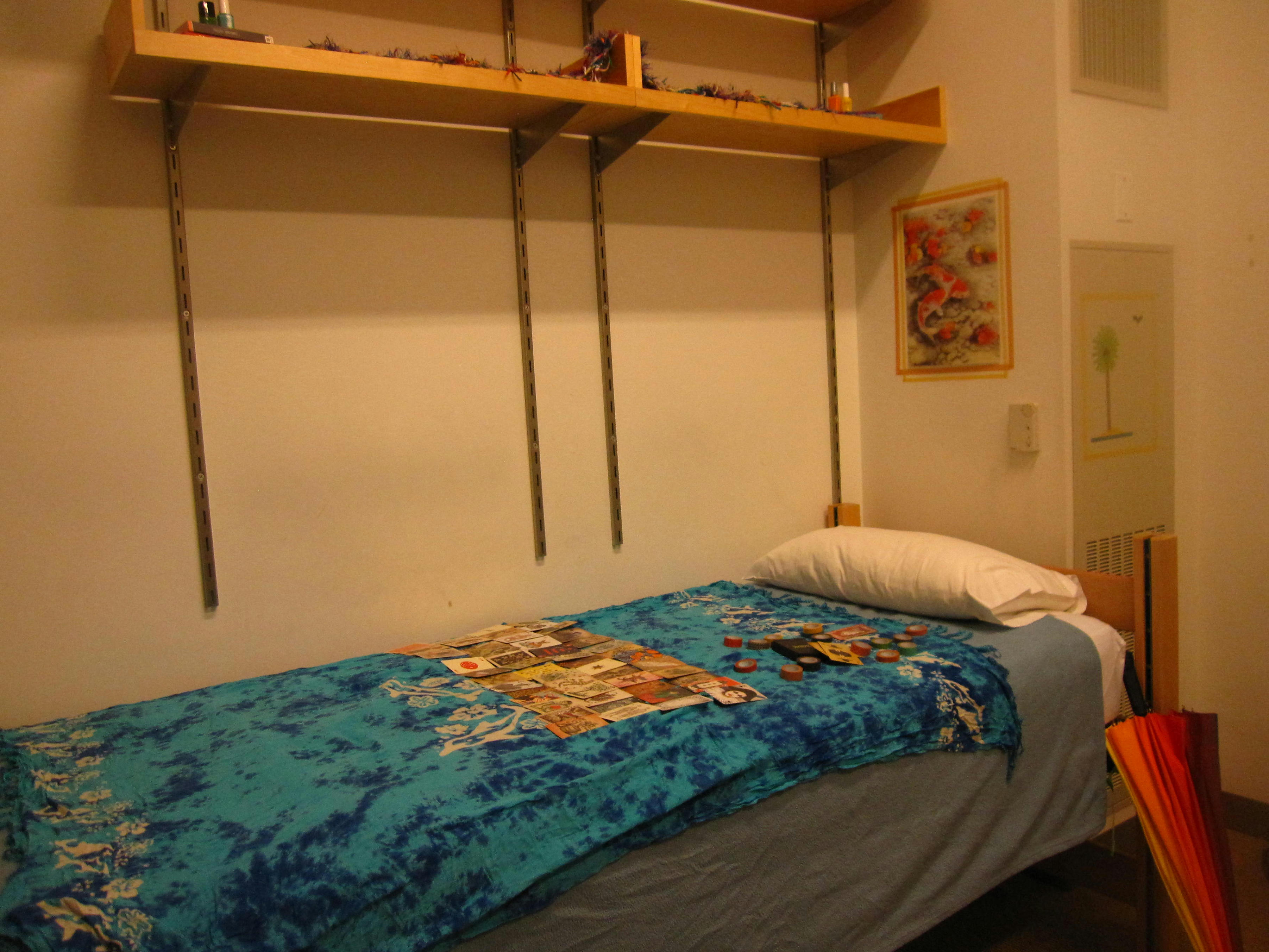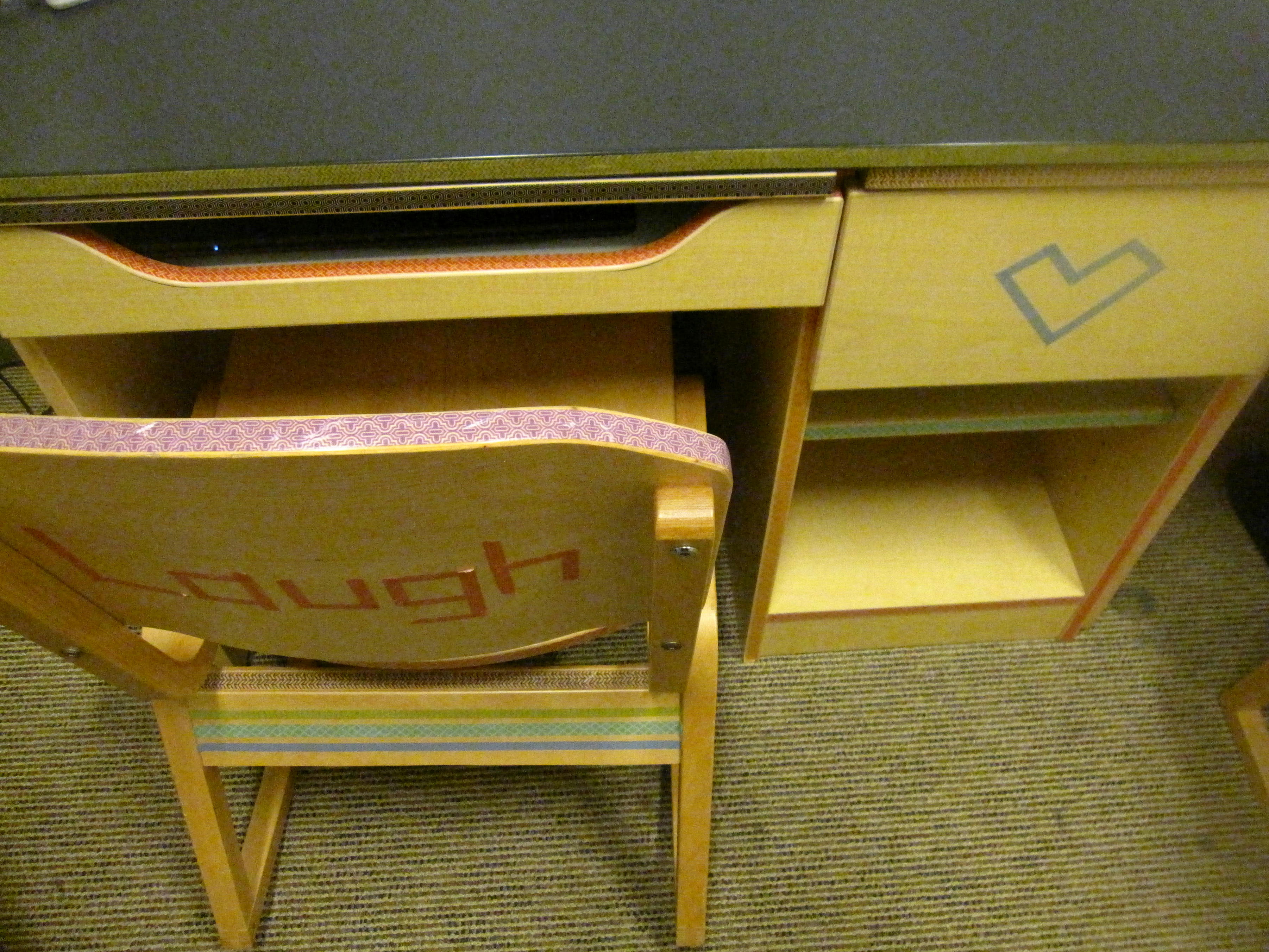 The dorm rooms are nice, and have air conditioning and WiFi. There are two desks, two beds, two rocking chairs, four sliding shelves on two walls (so eight shelves in total), two closets with dressers inside of them (the dressers have three shelves), six electrical outlets, and one big window. For each floor there's one big bathroom with two toilets, two showers, and two sinks. There's also a unisex bathroom with one toilet, one shower, and one sink. I'll have to share that with 14 other students.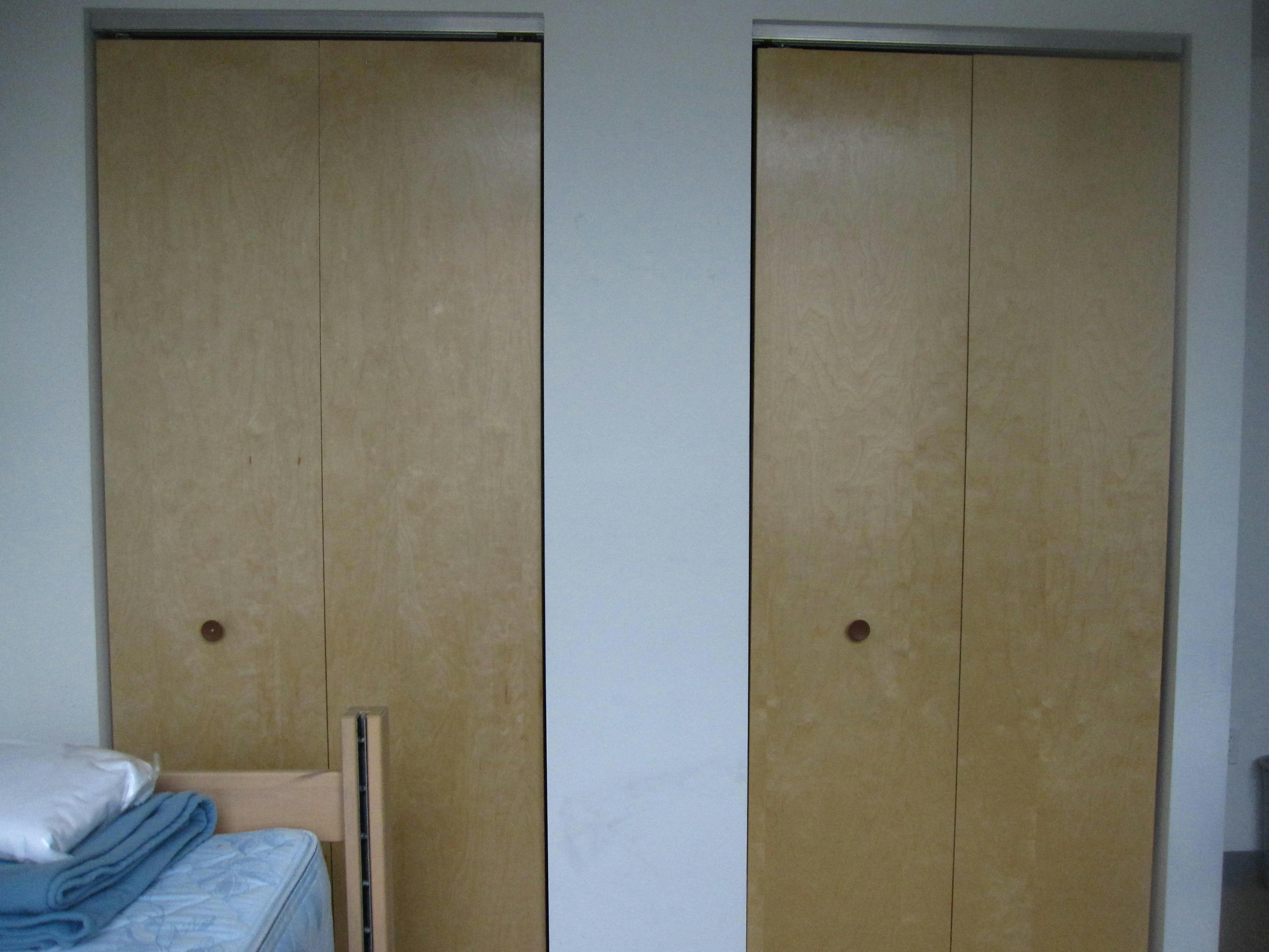 The closets. The one on the left is mine.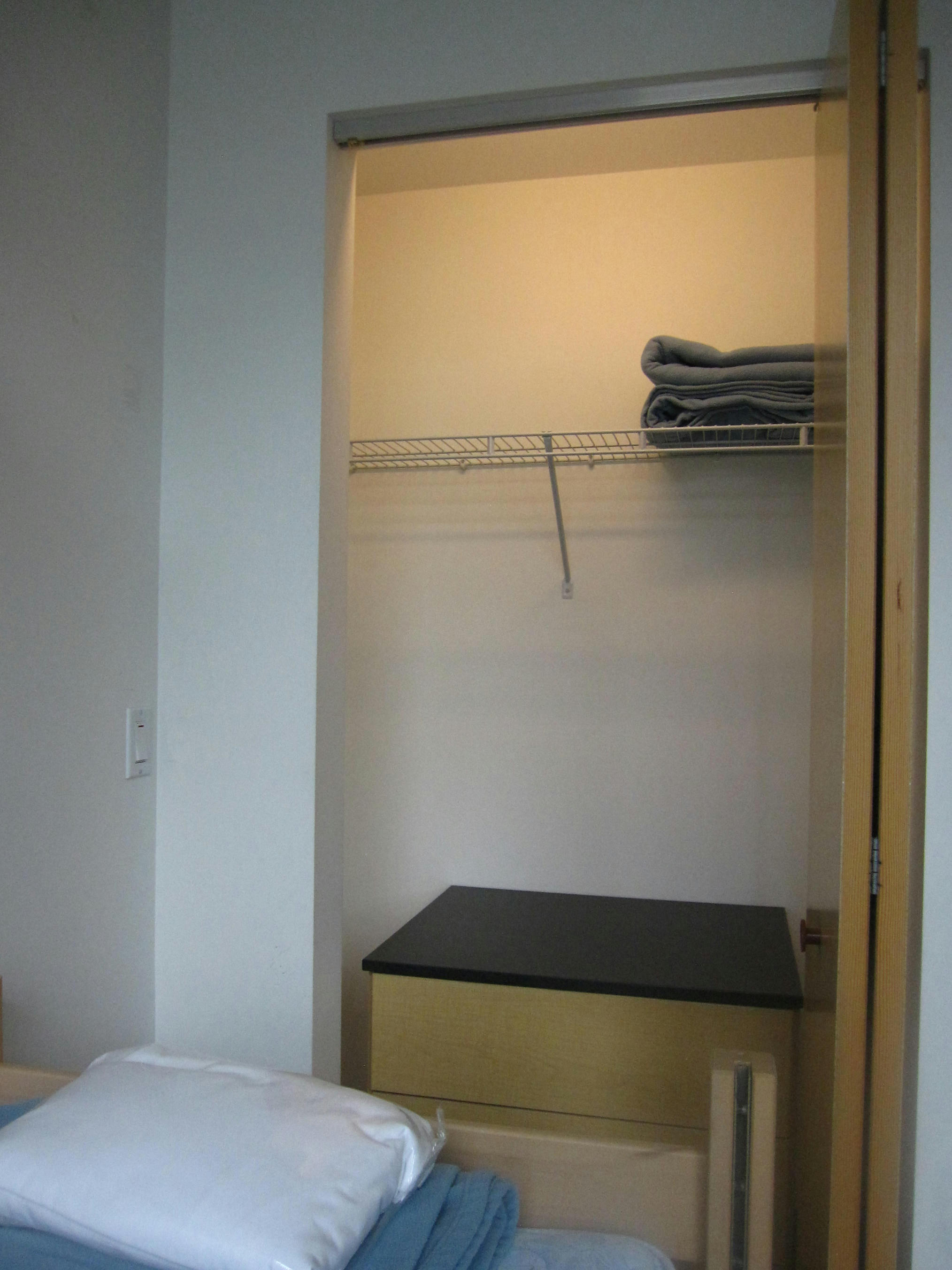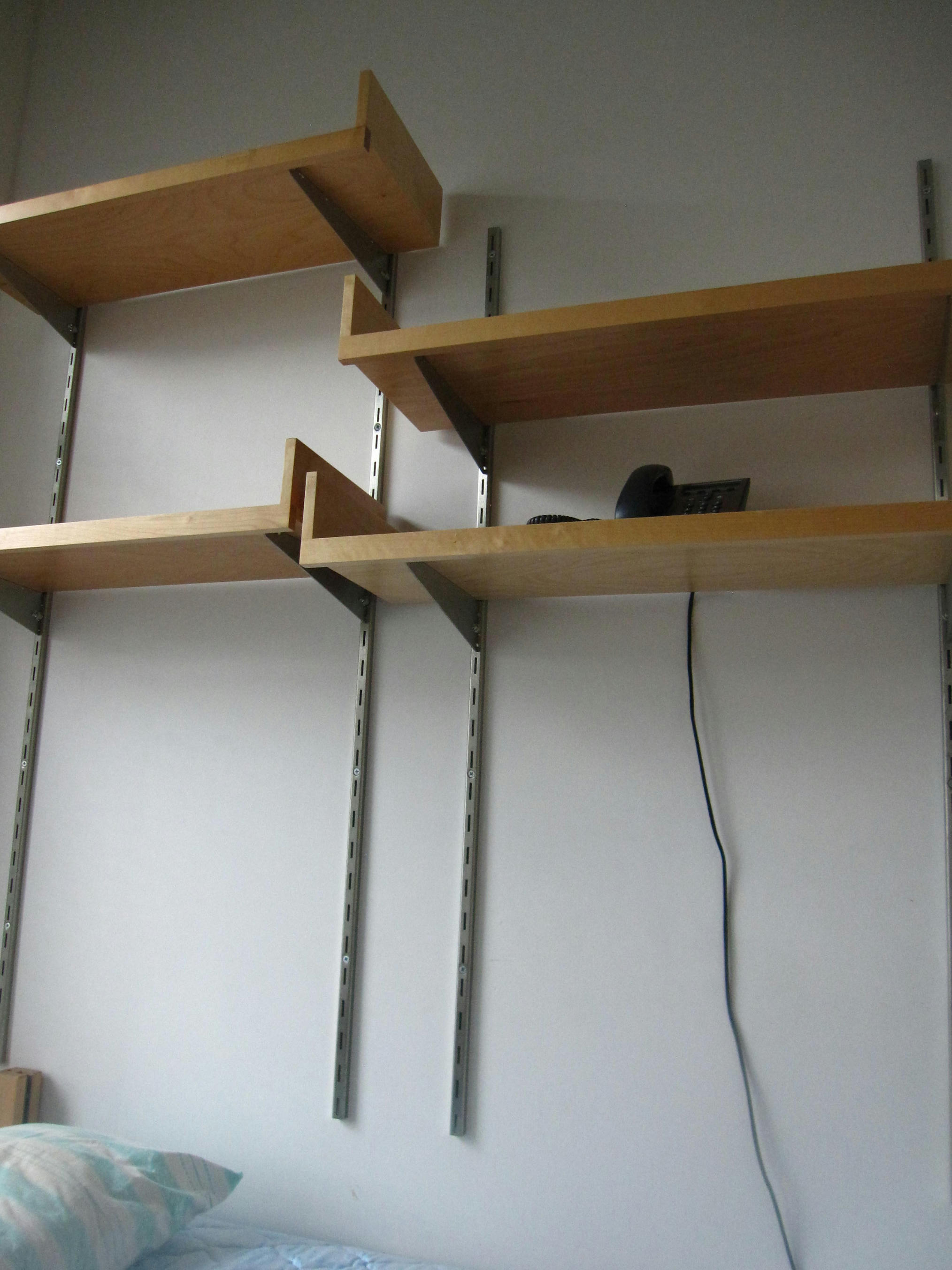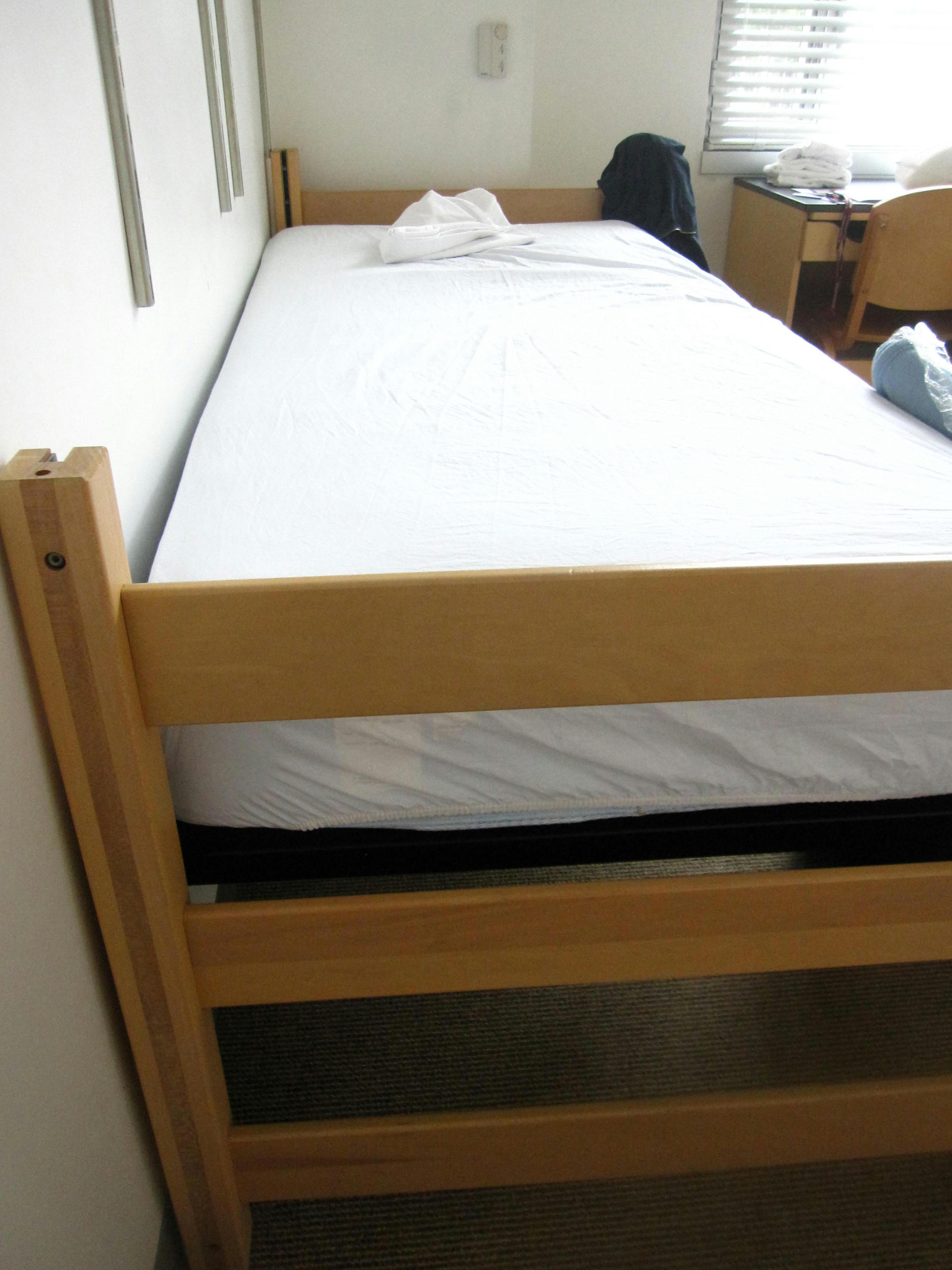 We had dinner at the Cathey Dining Commons, this gorgeous building right outside the dorms with glass walls. I thought the food was pretty good, but Jill said she gets tired of it. I like their burgers, at least.
I ate with Oyin, Alexa, Megan, Kaitlyn, and another girl (I forgot, I'm bad at names!). We talked about our classes, why we chose them, where we're from, which floors we're in, the campus, and shows we like (Grey's Anatomy being one of them).
Afterwards, we had our mandatory RA residential meetings. Apparently each floor meets at a certain lounge (ours is the Halperin Lounge) for "Study Breaks" at around 9 PM to basically bond and eat food.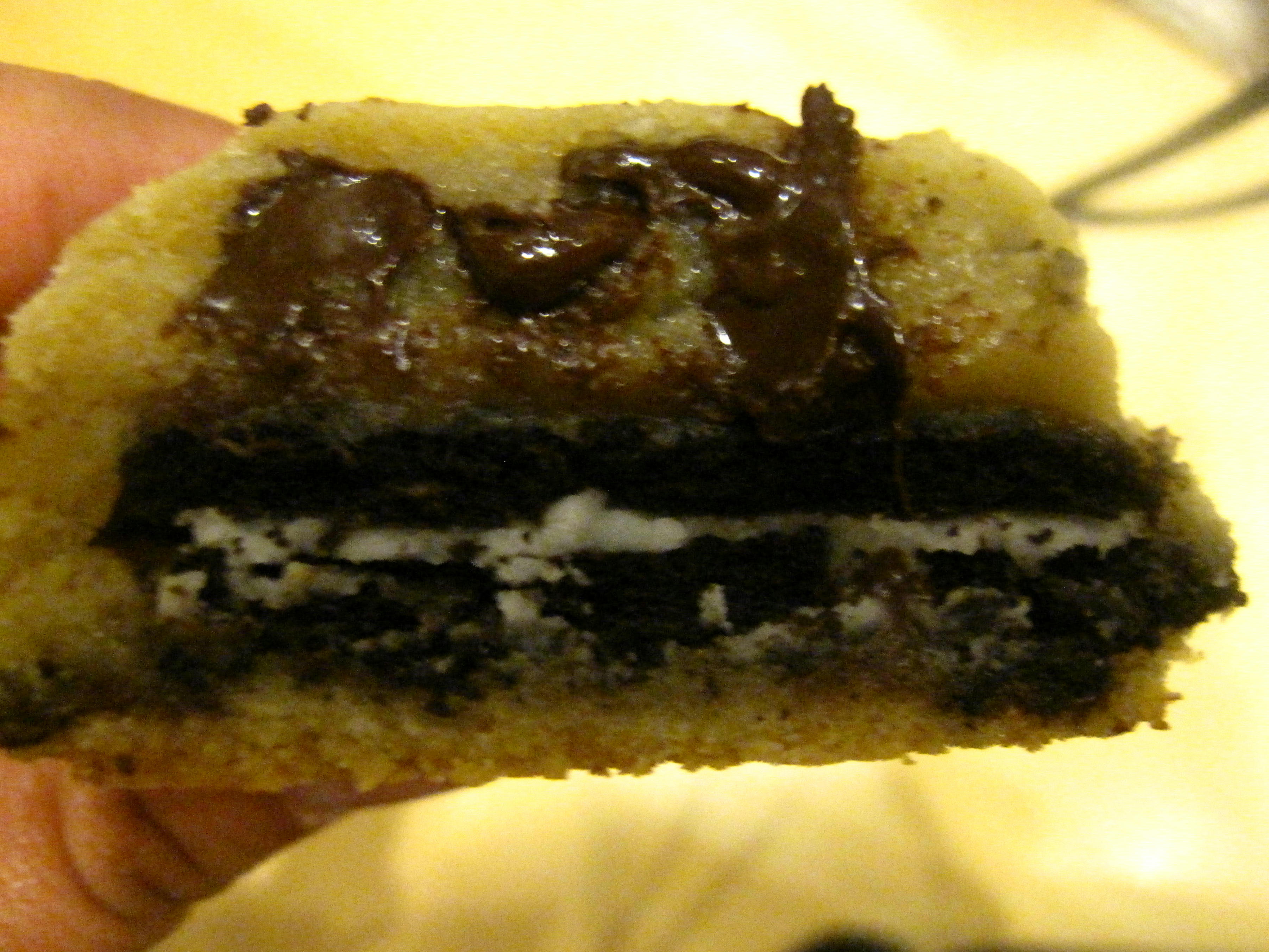 Jill made this for tonight's study break--"Slutty Cookies." AKA an Oreo inside a chocolate-chip cookie
We played a couple ice breakers and went over some rules. I don't think anyone is really all that close yet (I mean, that would be miraculous if we all became best friends after the first day), but I think we'll all become close eventually.
Even though most everything about today was pretty good, I think I'm starting to know how it feels like when you want to hang out or socialize with other people but can't because of work (which Alie warned us would happen). It makes me sad, but I guess that's the real world for you. I also really hope the cold that I've been trying to convince myself is just an allergy will be over soon. I'm tired of feeling bad when I try to cough quietly (and it ends up sounding like a laugh) and it seems like I'm laughing at something someone said.
I'm excited and anxious. I have a good feeling about UChicago and my class. The people here seem great, too!